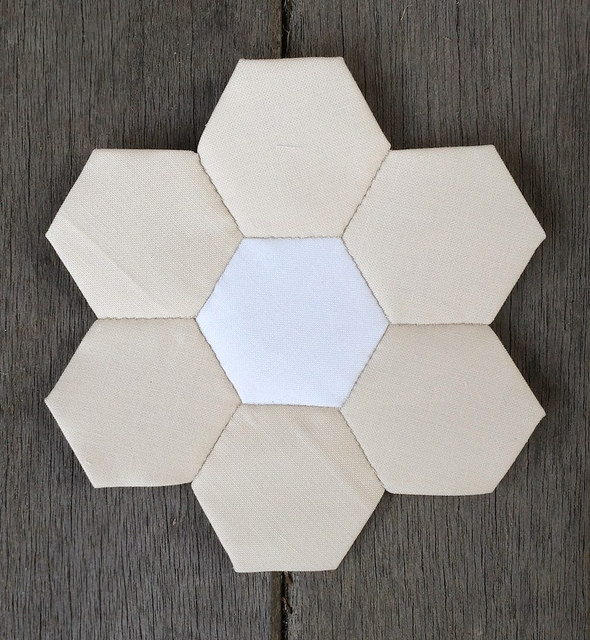 This week I cut into my fat quarter of Kona Putty.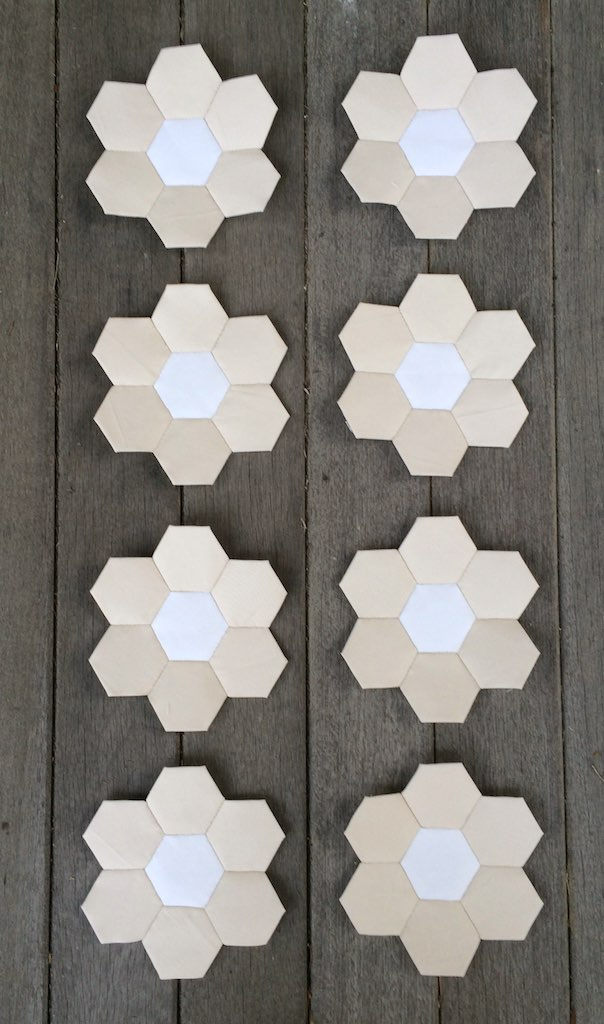 I made eight new flowers for my Low Volume Quilt using the Putty fabric.
I am linking back to Jessica's Monday Morning Star Count. Those of you visiting from the Star Count may enjoy reading about my new walking foot, and about my the progress on setting up my Kona Fabrics Sample Pieces.