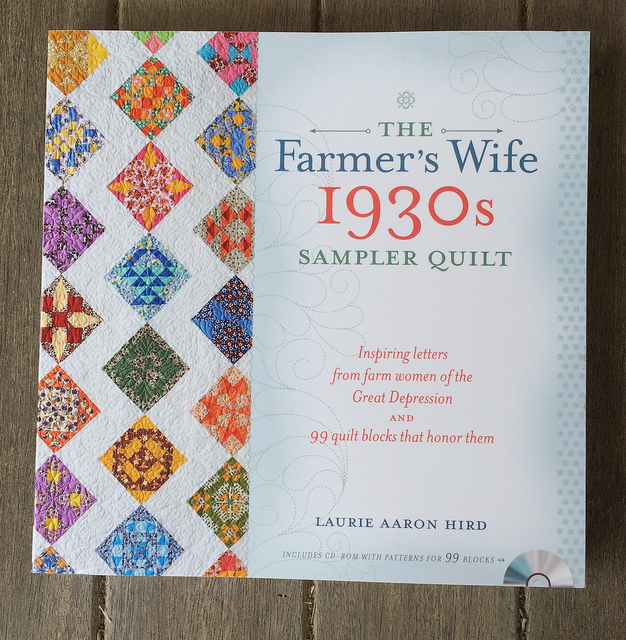 I'm actually going to do this, and I am going to do it as an EPP project. There is a large group of quilters gathering over on Facebook to make this quilt together starting September 28th. People are using different methods of construction. There are machine paper piecing templates included on the DVD in the book. There are no specific instructions for EPP work, but apparently some people will be blogging about how to do that. I'll just have to wait to see if their ideas about how to approach this coincide with mine.
I've decided to use solids for my quilt, which should come as no surprise given my recent obsession with Kona Solids. Originally I had though that I would like to do the quilt with all three secondary colors, but I have decided to narrow my pallet down to violets, greens, and a handful of neutrals. I'm leaving the orange out for now. I'll do a full secondary quilt at another time with another pattern.
Sorting through my Kona flowers I came up with seven colors for these three categories of colors.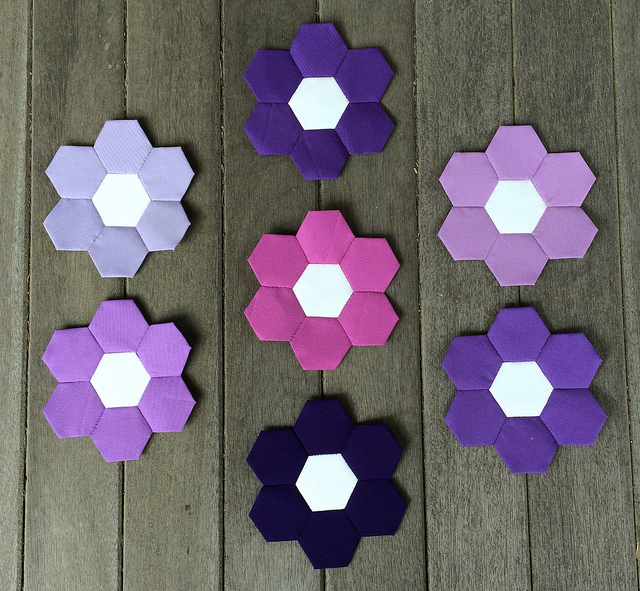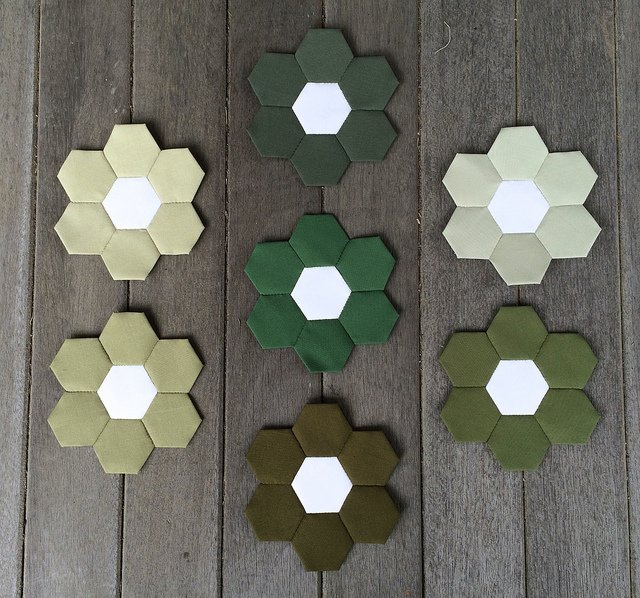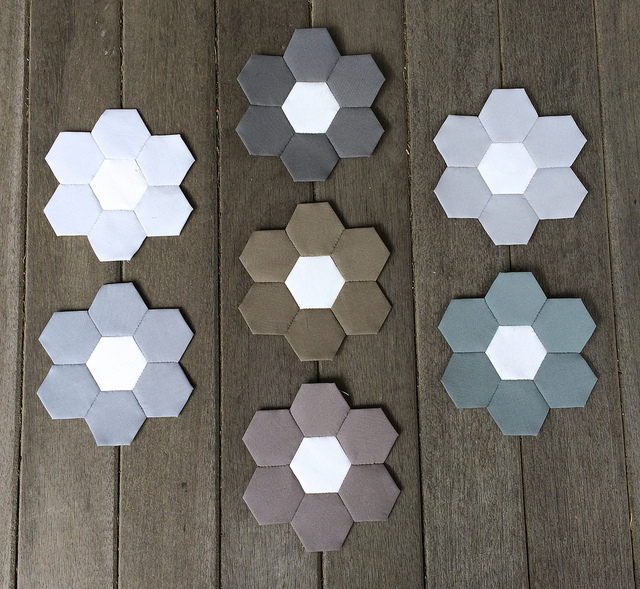 This isn't to say I won't consider adding other violets, greens, and neutrals along the way. My goal is to create a fairly low intensity, low contrast piece, sort of a low volume project tuned to the middle of the value range. Therefore, I am likely to eliminate the lightest, darkest, and brightest of the colors seen above.
There is one print fabric that I am thinking of adding to the mix. It is one of the very first fabrics I purchased over two years ago when I started quilting again. It is my favorite fabric for sentimental reasons. It brought me back to quilting after so many years. I have about four yards of it remaining, and I have considered for a long time that I would enjoy making it the focus of a quilt. I may decide to sprinkle it into a few blocks in the quilt.
The fabric is pictured below used as the backing for my first large quilting project in my Second Act In Fiber Arts.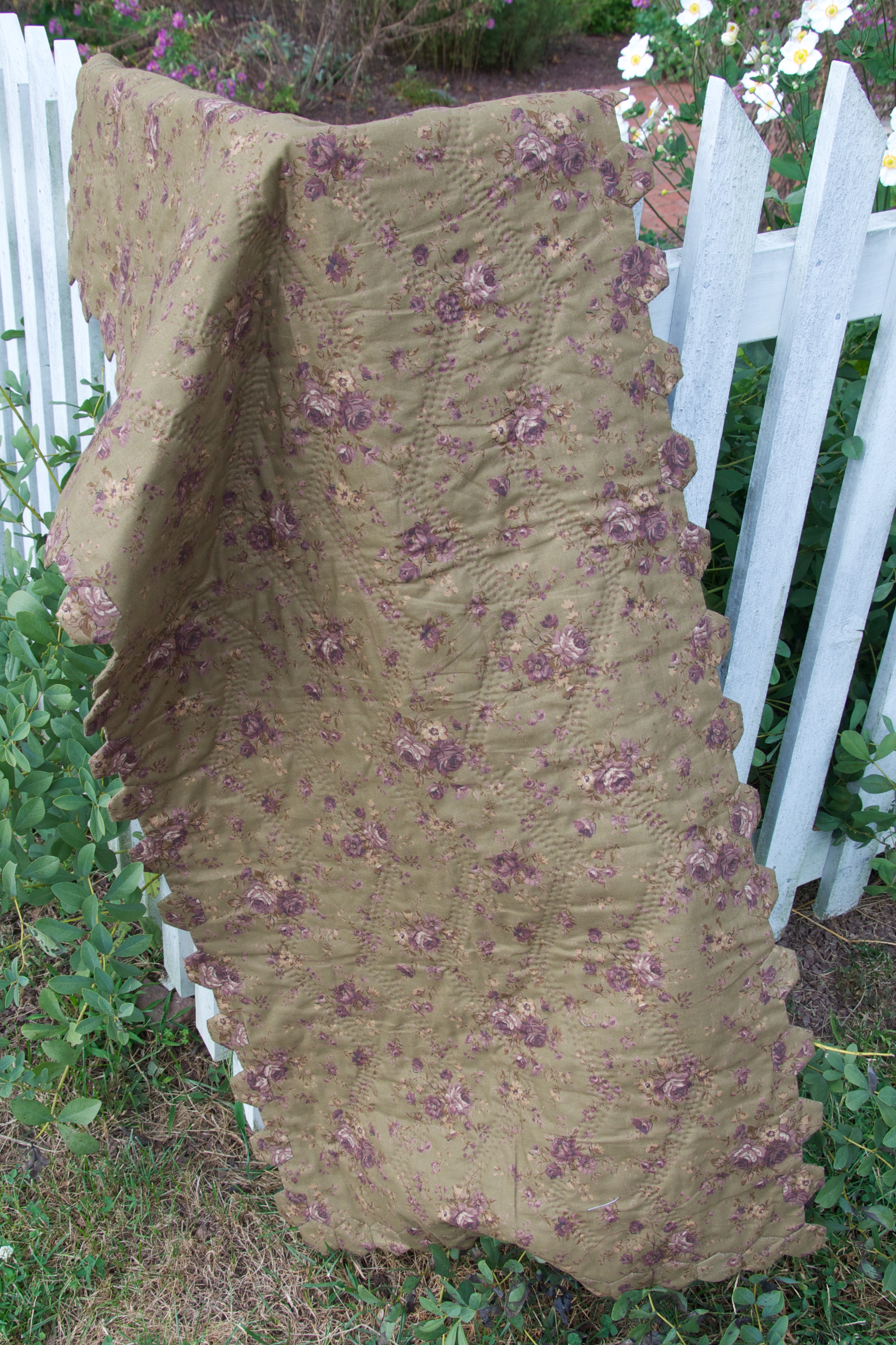 Actually this photograph shows the color of the patterned fabric better.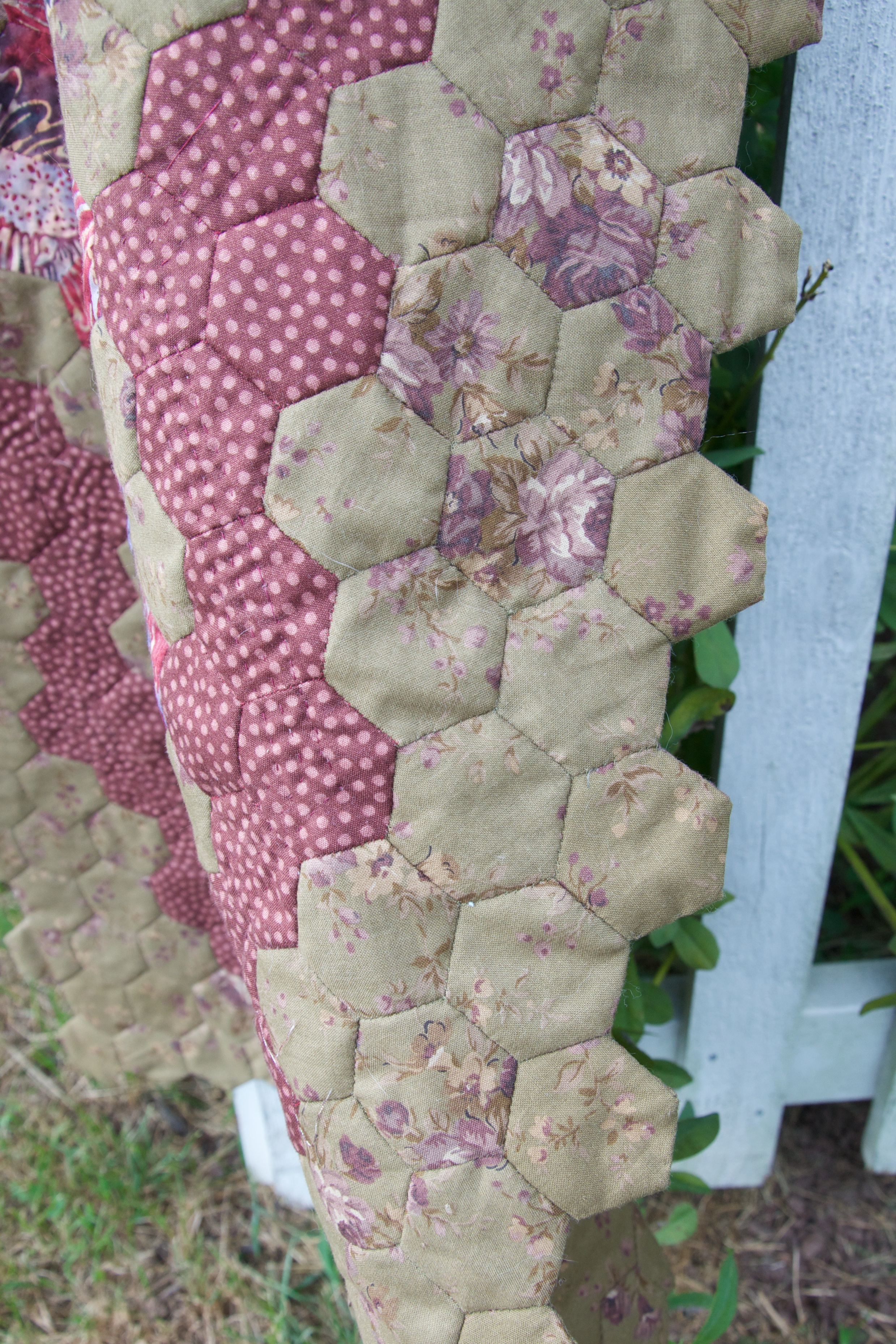 After the QAL begins on September 28th I will update my progress weekly.
I am linking back to Jessica's Monday Morning Star Count, as usual. Those of you visiting from the Star Count may enjoy seeing my most recent Kona Solid flowers.