I had planned to allow my arm to rest this week, but I saw a fat quarter bundle of Kona Solids sitting on my shelf. I had not yet made flowers for these solids, so I got to work. Here they are: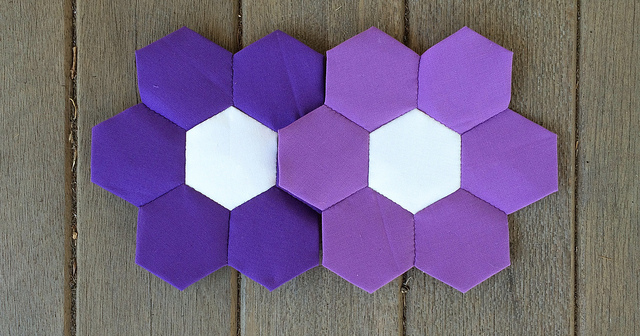 Heliotrope and Dahlia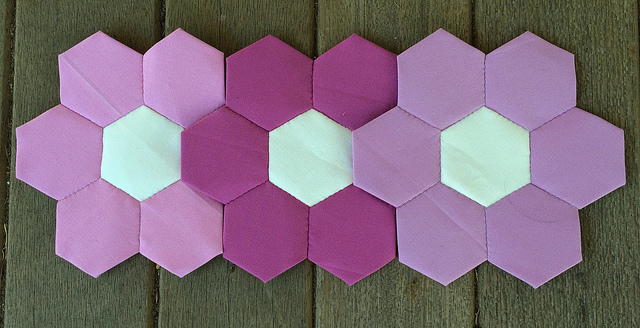 Ballerina, Gumdrop, and Corsage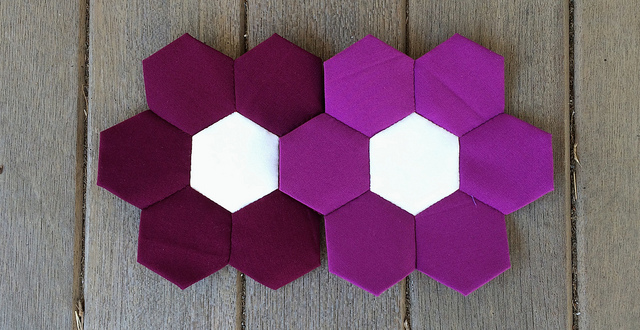 Bordeaux and Geranium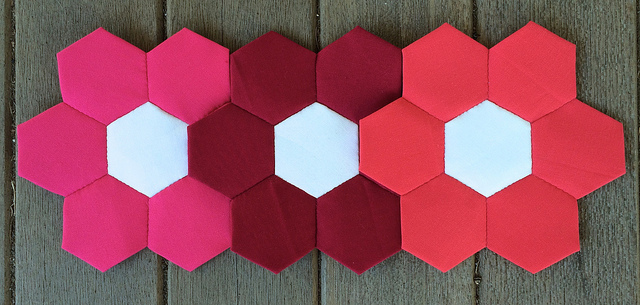 Honeysuckle, Sangria, and Watermelon
The difference between Honeysuckle and Watermelon is quite subtle indeed. I probably don't need both of these in my collection.
I now have 53 distinctly colored flowers in my Kona solids collection.