I am going to be making the four unit assembled piece into a cover for my bedroom end table.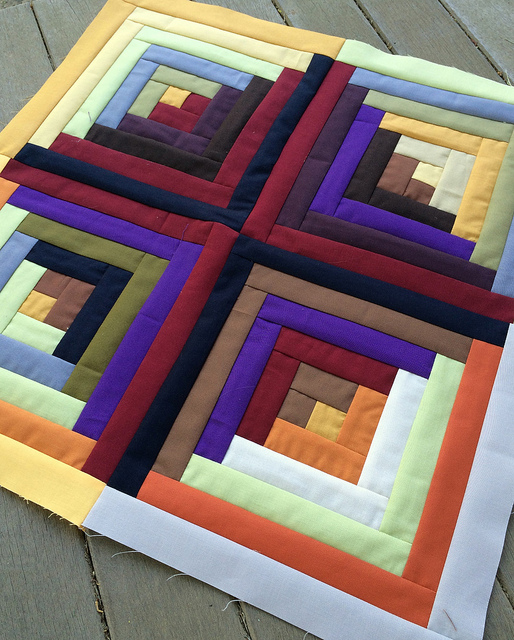 I decided to do this when I was looking for more solids to cut up and came upon a really nice Kona solid, which I believe is called Sweet Pea. I cut a few 1.5 inch strips for future log cabin units, but i also cut four 2.5 inch strips to use as a border for my end table cover. I attached the borders.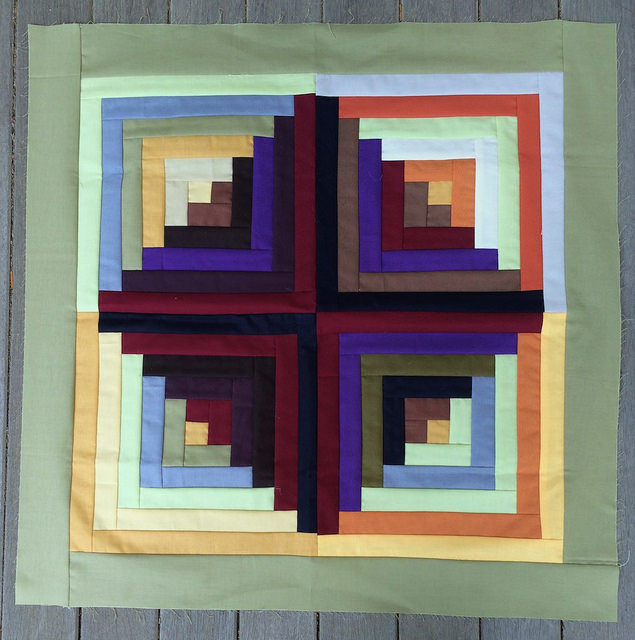 I cut the backing.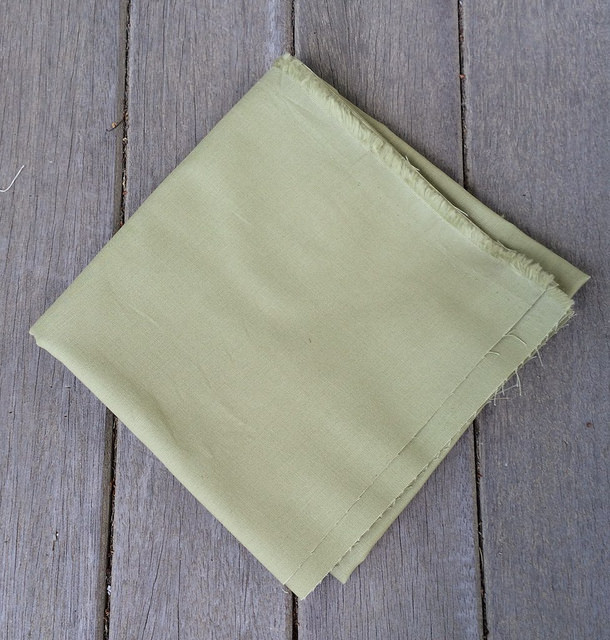 I even made a bias strip binding so it would be ready to go after I finish quilting the piece by MACHINE!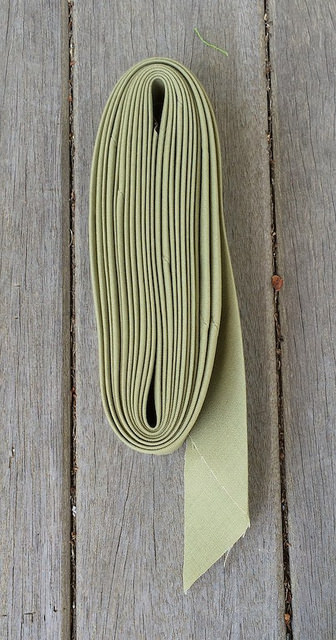 It would be so much faster and easier to quilt this by hand because that is what I know how to do, but I am actually going to quilt this by machine. I want to challenge myself, and this is going to be my first machine quilted piece. I don't count the quilt as you go pillow case that I made because that was just adding strips to a square of batting and backing, and there were not visible stitches on the front of the work, so it hardly counts.
I am planning to quilt this using the even feed (walking) foot that came with my Janome Skyline S5.
Here is where I intend to place it.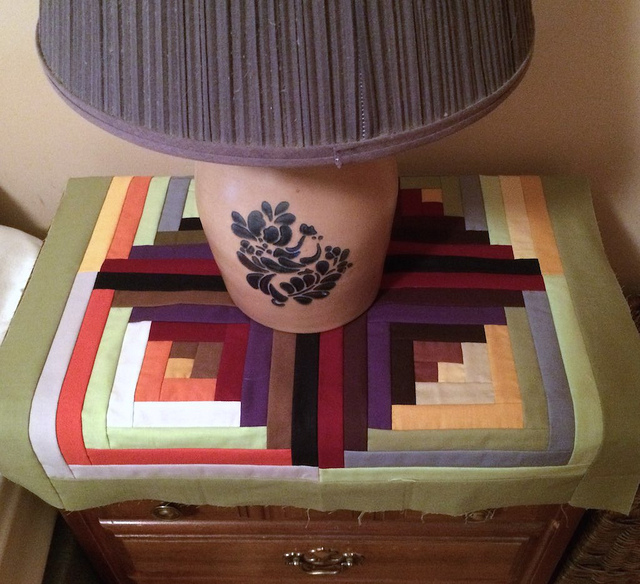 I spent time this week cutting new strips so I can keep making log cabin units with Kona solids. Here are my lights…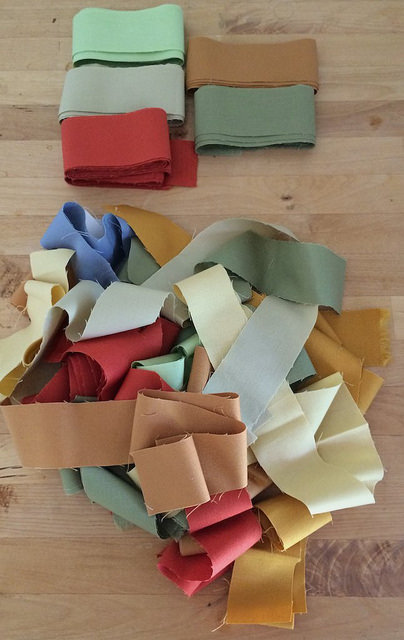 … and here are my darks.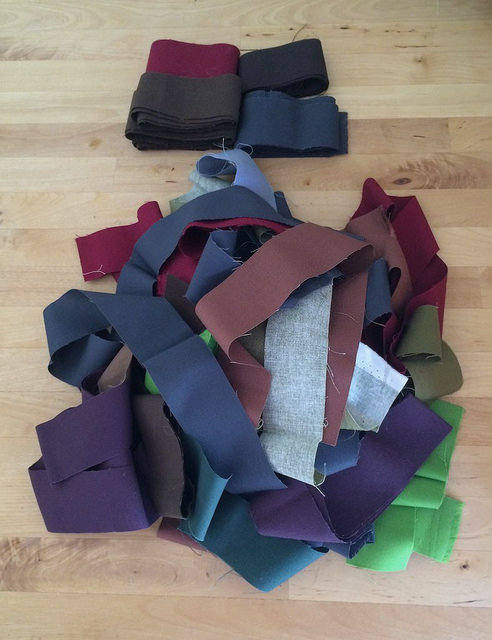 And here is another block in progress.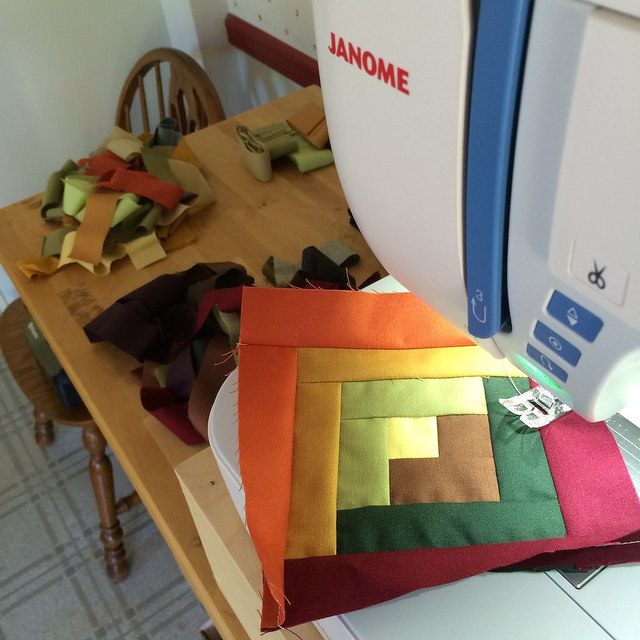 In my last post about the log cabin blocks I was questioning the wisdom of using the bright green in the dark areas. I've decided that I will use those blocks to make a night stand cover for my husband's side of the bed. I am not sure what color I will use on the edge of his.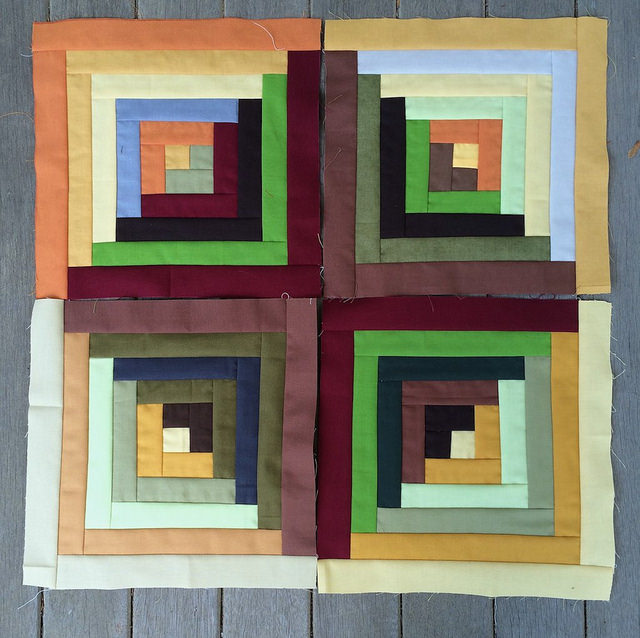 The block in the lower left of this configuration does not have any of the bright green in it. I think I will make another one that has some bright green and swap it out.
I am going to continue to make more log cabin units, and I am not sure yet how I will arrange them in the final quilt. I love being spontaneous.
The bed quilt is going to be machine quilted too, and quite frankly, I am trying to whip out something that I won't be afraid to quilt by machine. I would be terrified to quilt something by machine that I had spent 900 hours stitching by hand.