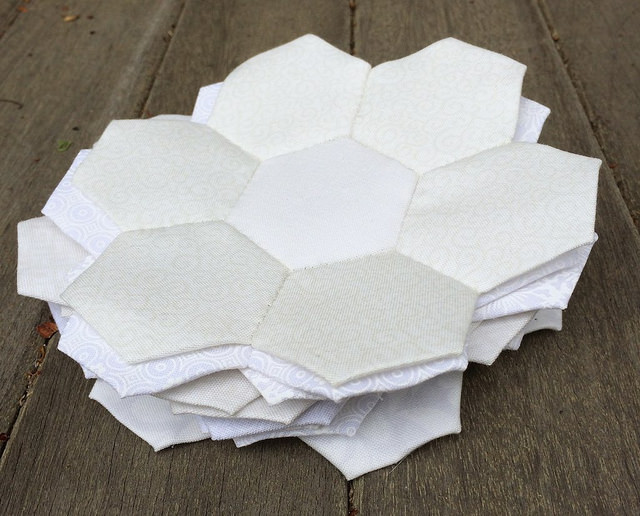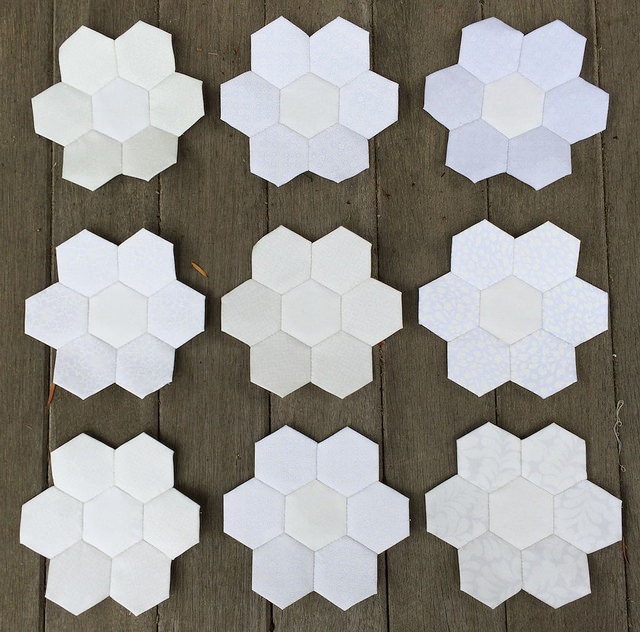 I am continuing my EPP work with my Low Volume Flower Quilt. I made nine new flowers this week. I now have a total of 40 flowers for this project.
This piece is based on the fabrics in the Ivory Basics collection produced by Wyndham Fabrics. I decided that I wanted to purchase yardage of specific fabrics in the collection to continue work on this quilt. Unfortunately my searches left me with no alternative but to purchase fat quarter bundles of the entire collection. I found them at the Missouri Star Quilt Company for a good price. They were pennies shy of $50.00 per bundle. That brought the price of the fabric to $10.00 per yard, which is quite good for a collection of fat quarters.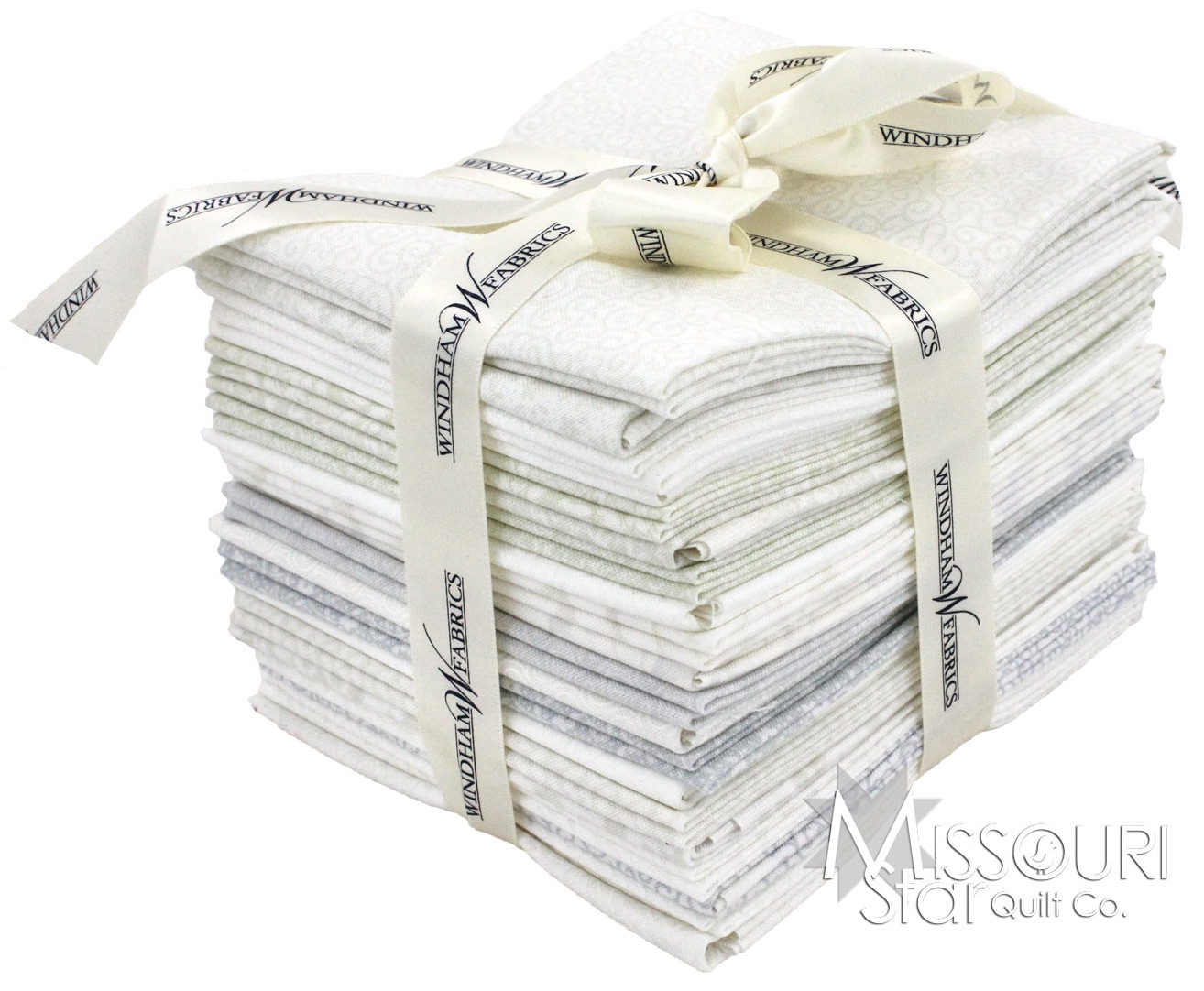 I purchased three of these bundles giving me a total of 15 additional yards of low volume fabrics for this project. I am sure there will be leftovers. Although I wanted specific patterns, I believe that the other fabrics will come in handy for other things. I may even use them to piece a back for this quilt.
I am linking back to Jessica's Monday Morning Star Count over at Life Under Quilts.
Those of you coming to my blog through the Monday Morning Star Count you may enjoy seeing the progress I made with my Log Cabin units last week.