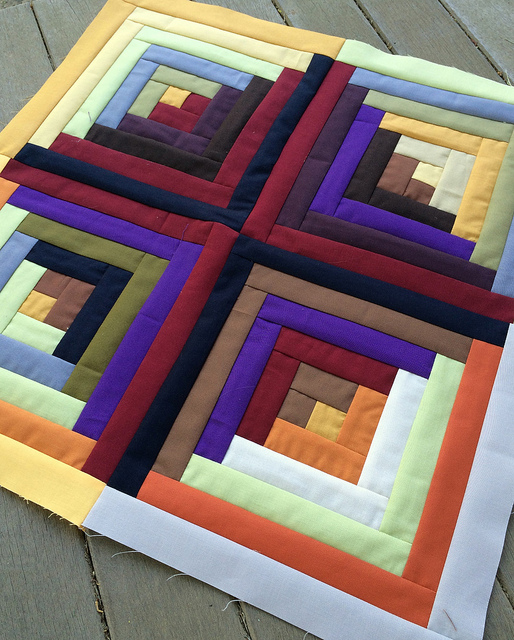 After returning from the Slow Stitching Movement Retreat in Lambertville I finished up this one relatively large log cabin unit. It is composed of four smaller units joined so the darker strips meet in the center. I had initially planned to back this and quilt it, but I have decided to make a few more like it and join them for a larger piece. The piece above is 20.5 inches by 20.5 inches. I am thinking of making another eleven of these. that would create a finished quilt of about 60 inches by 80 inches.
I am considering quilting each large square unit separately in a "quilt as you go" fashion and then joining the pieces. In order to be certain that they will all fit together perfectly I may add a two inch border of a unifying color to each of the blocks. That would give me plenty of leeway to trim the quilted square to an exact size for joining. I am thinking of using a burnt orange color as my unifying element. That would divide the lighter segments from each other with a medium value cross shape.
Since completing the unit above I have made the four small blocks pictured below.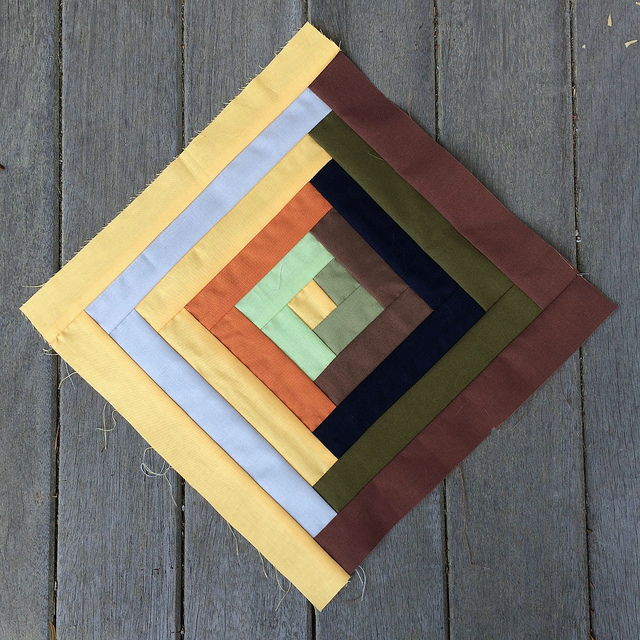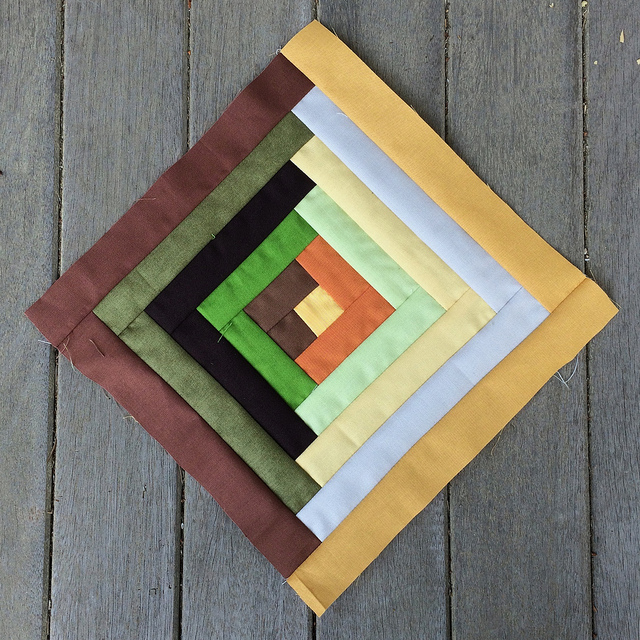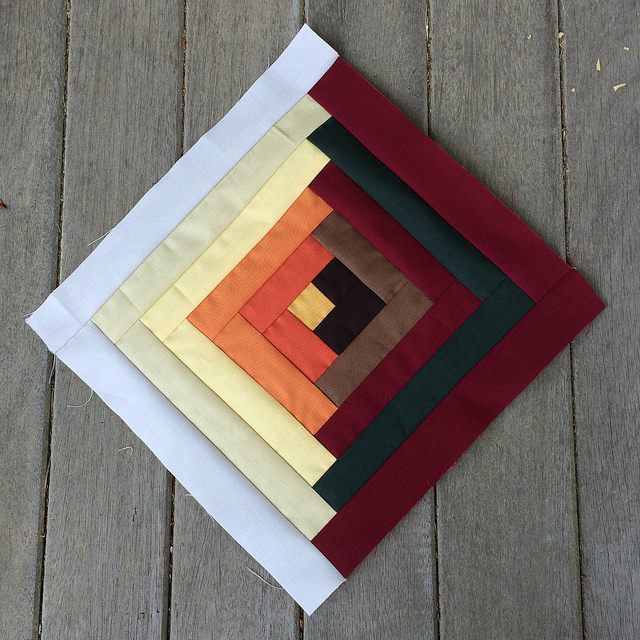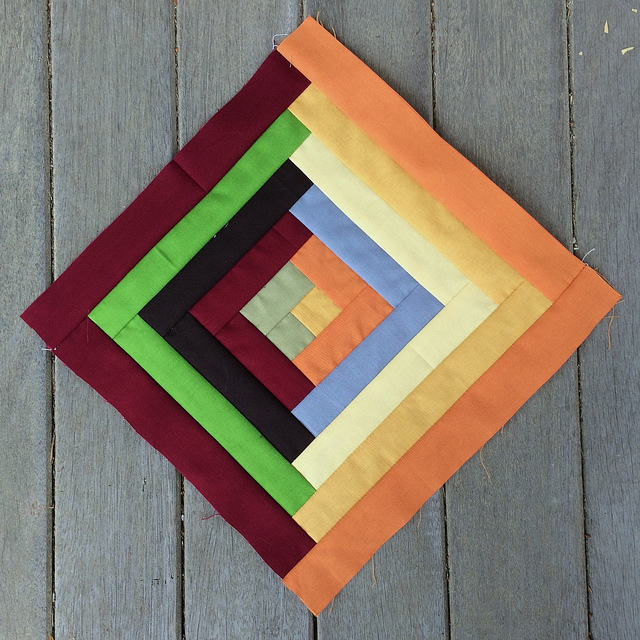 I could join them together immediately as shown below, but I won't. Instead I will accumulate the blocks and match them up later.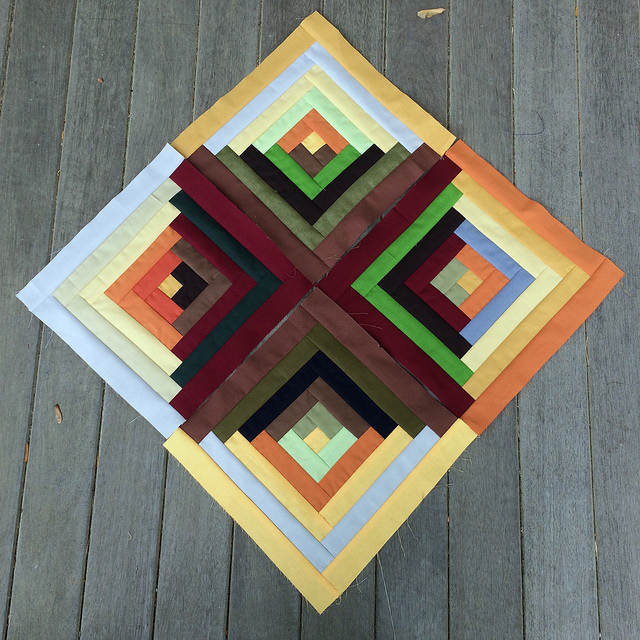 One of the things I have done to work on the unity of this piece is to cut more of the deep red strips.
Looking at the arrangement above I am slightly bothered by the brightness of some of the green strips, but I guess that is the best reason to postpone assembly so I can find just the right place for them, or leave them out altogether.
I am finding the repetitive work on joining strips into log cabin blocks to be very relaxing.