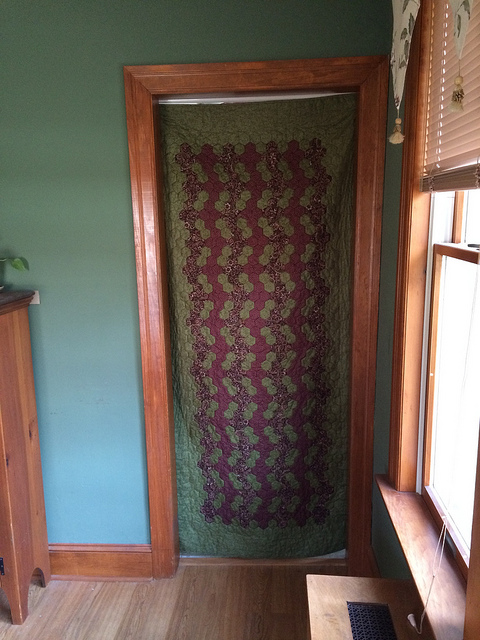 Second Act Saturday is a feature whereby I do a little show and tell about something I created during my Second Act in Fiber Arts, but about which I had not yet blogged.
Today I am going to show off my air conditioning panels. We have a window unit in our dining room powerful enough to cool the dining room and the living room. In order to not overwork the air conditioner and to keep costs down we had hung old quilts between the living room and the hallway, and also between the dining room and the kitchen. We folded the quilts in half lengthwise. They didn't look bad, but they certainly were not color coordinated with the walls.
When I took up quilting again two years ago one of the first things I planned to do was to create quilted hexagon panels to replace those old quilts that we dragged out every year. I started at the end of the summer two years ago and barely expected to finish one panel by the next summer. Amazingly, I finished both panels and the hung them for the first time last year and enjoyed them all summer. I got a few photographs of them hanging, but I never got photos of them in my usual staging area, which is the front porch.
So I laid them out and took some photographs to share.
Here is the panel that hangs between the dining room and the kitchen. The dining room is painted a fairly dark green color. The reverse of this panel is the brownish red polka dot fabric that appears in the front. The kitchen has a red theme, so that works nicely.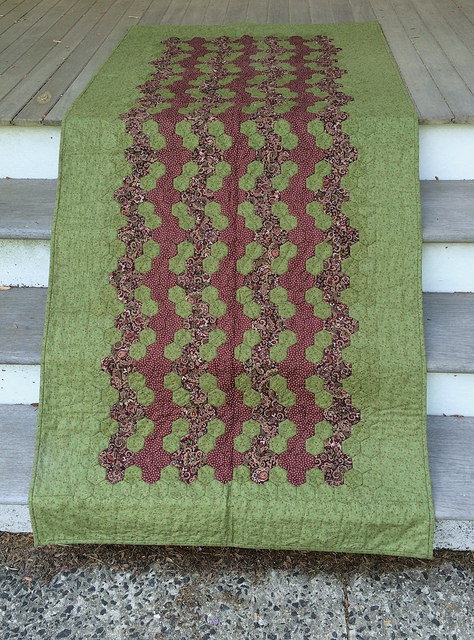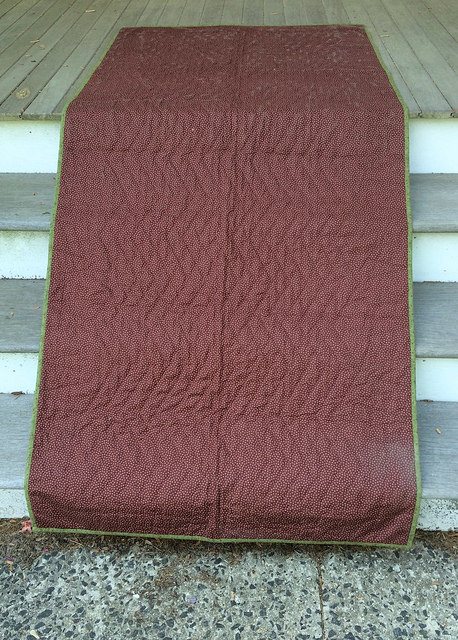 Here is the panel that hangs between the living room and the hallway. The living room is a dark maroon color. This piece looks as if it involves fussy cutting. The truth is that I did not even know what fussy cutting was when I made it. After cutting hexagons from the flowered material I noticed that some hexagons had more of the flowers and some hexagons had more of the leaves. When putting together my units for this piece I took that into account. I think you could call the method I used "fussy choosing" because the decisions were made after the cutting took place.
People really like this piece. It always gets a lot of attention. There is a masculine element to the piece with the brown patterned fabric that looks like it would be at home in a men's silk tie. Then there is a feminine element with the flowered fabric that would make a nice sun dress. It all gets tied together with the brown Kona solid. The back of this piece is the Kona Solid.
This is the piece that I get my shrinkage estimates from.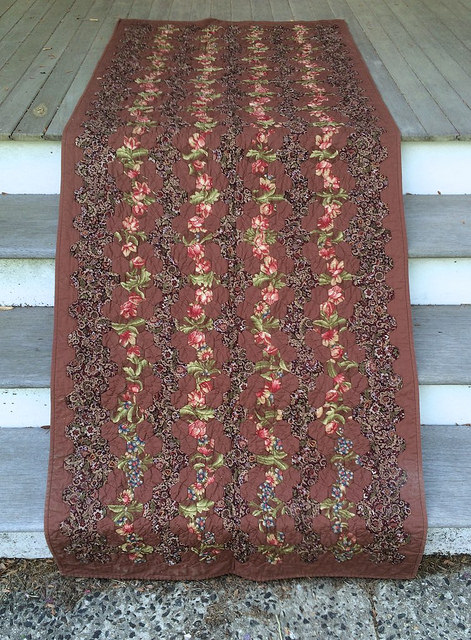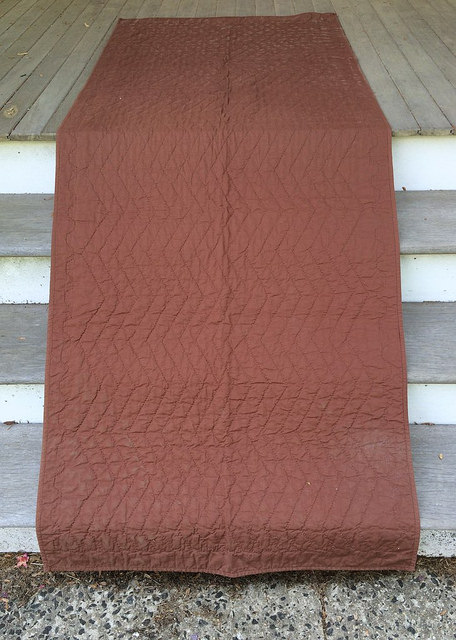 Here are some close ups of the above piece.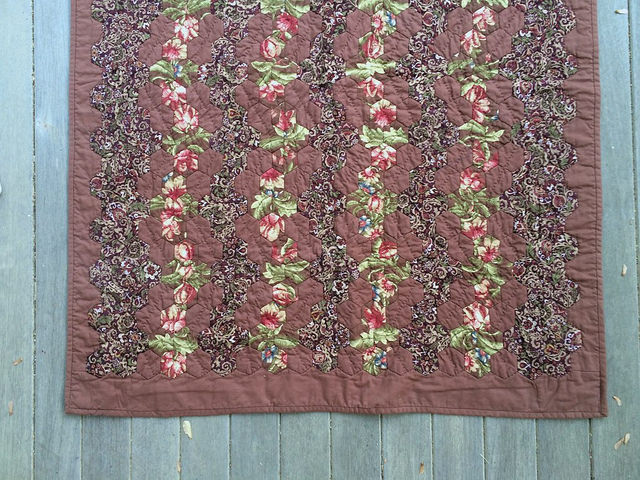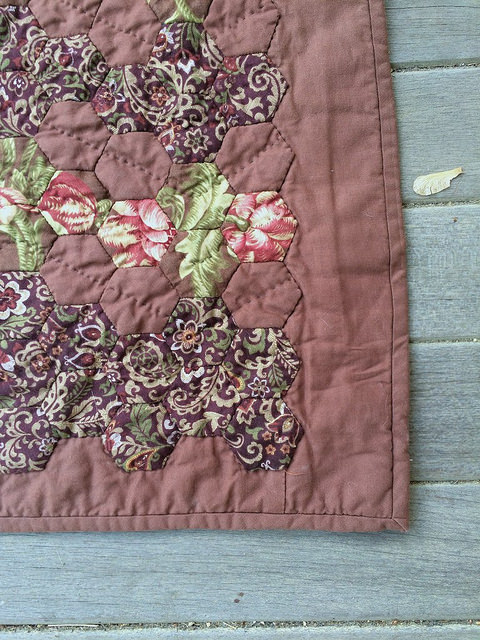 My husband will be installing the window unit soon and hanging the panels.