This week was a difficult week with three blocks to complete, all of them with a lot of detail. Here they are in the order in which I completed them.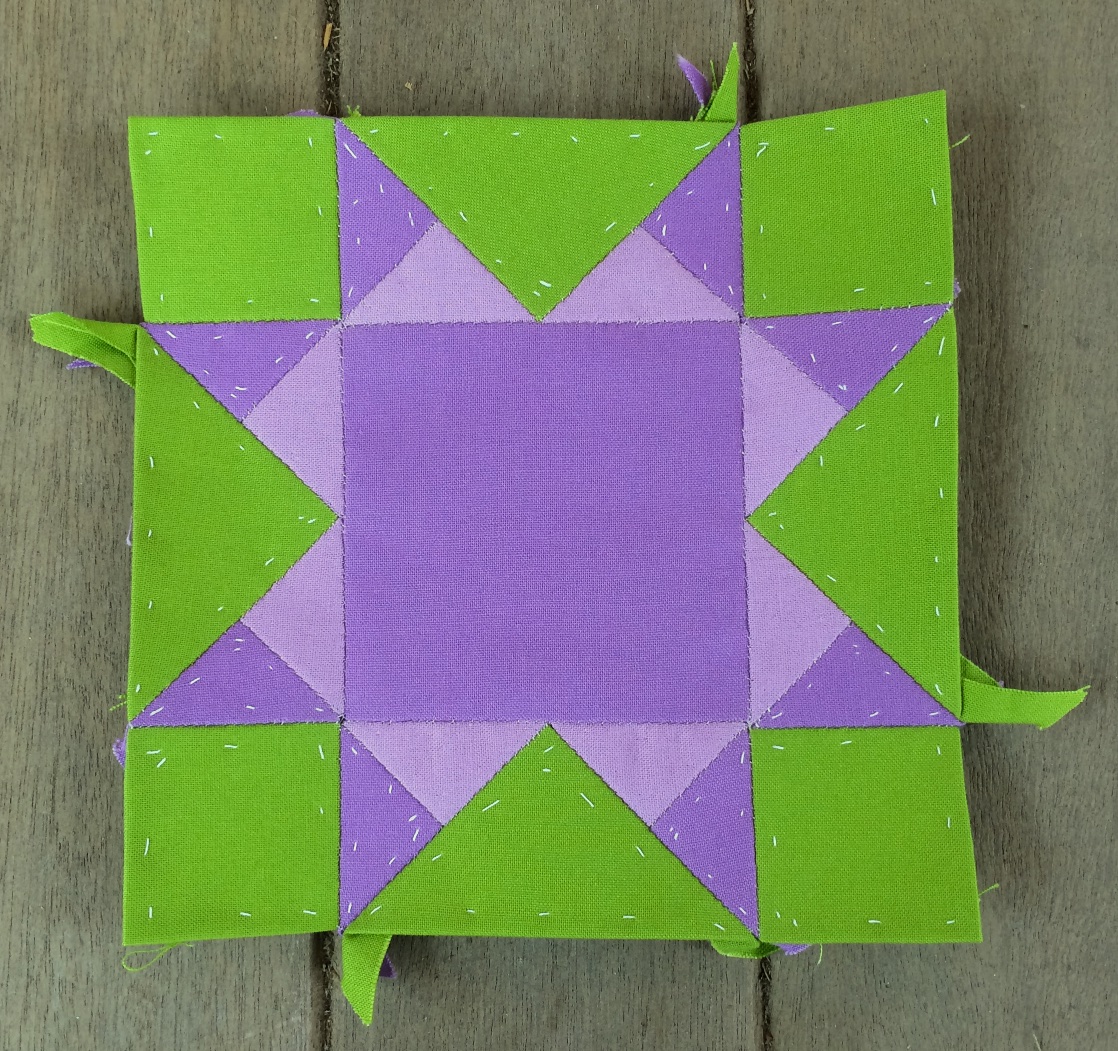 #1 Addie
Addie was made with the Kona Solids: Dahlia, Pansy, and Lime.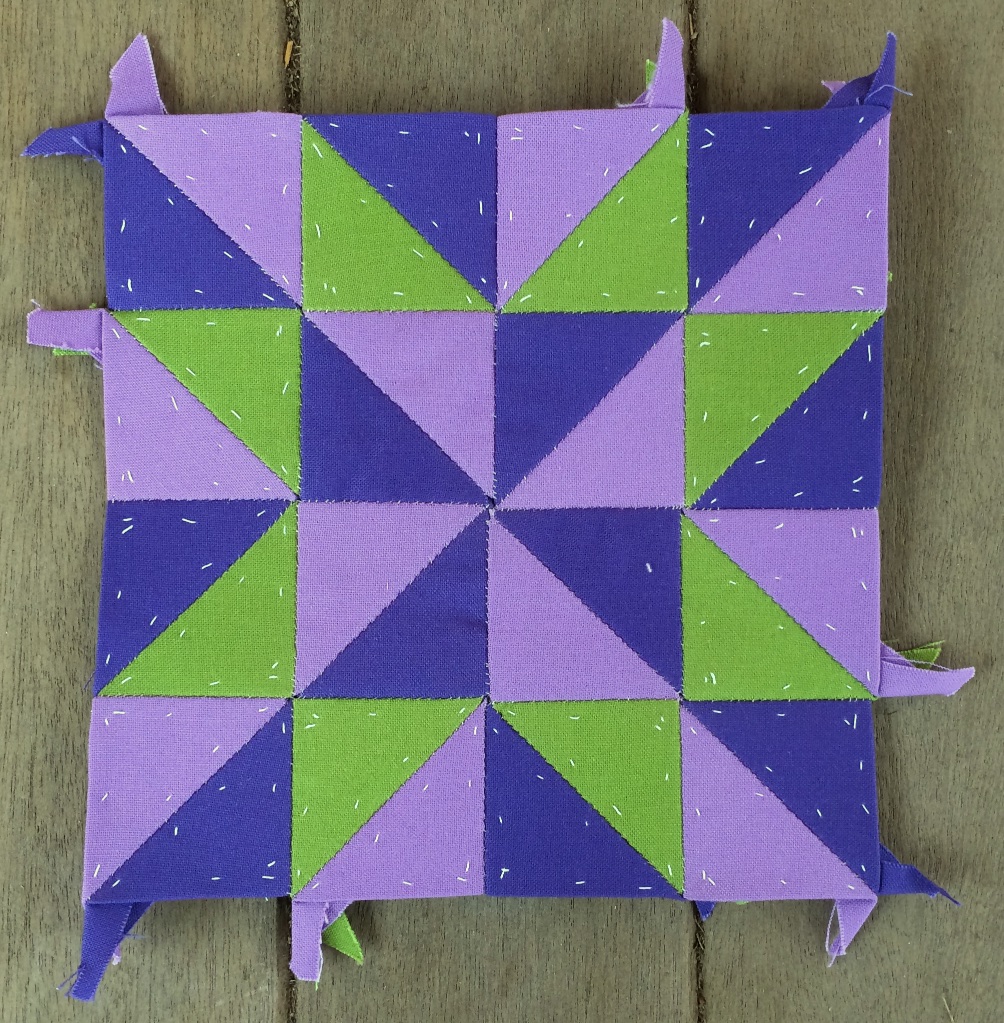 #57 Margaret
Margaret was made with the Kona Solids: Bright Periwinkle, Wisteria, and Peridot.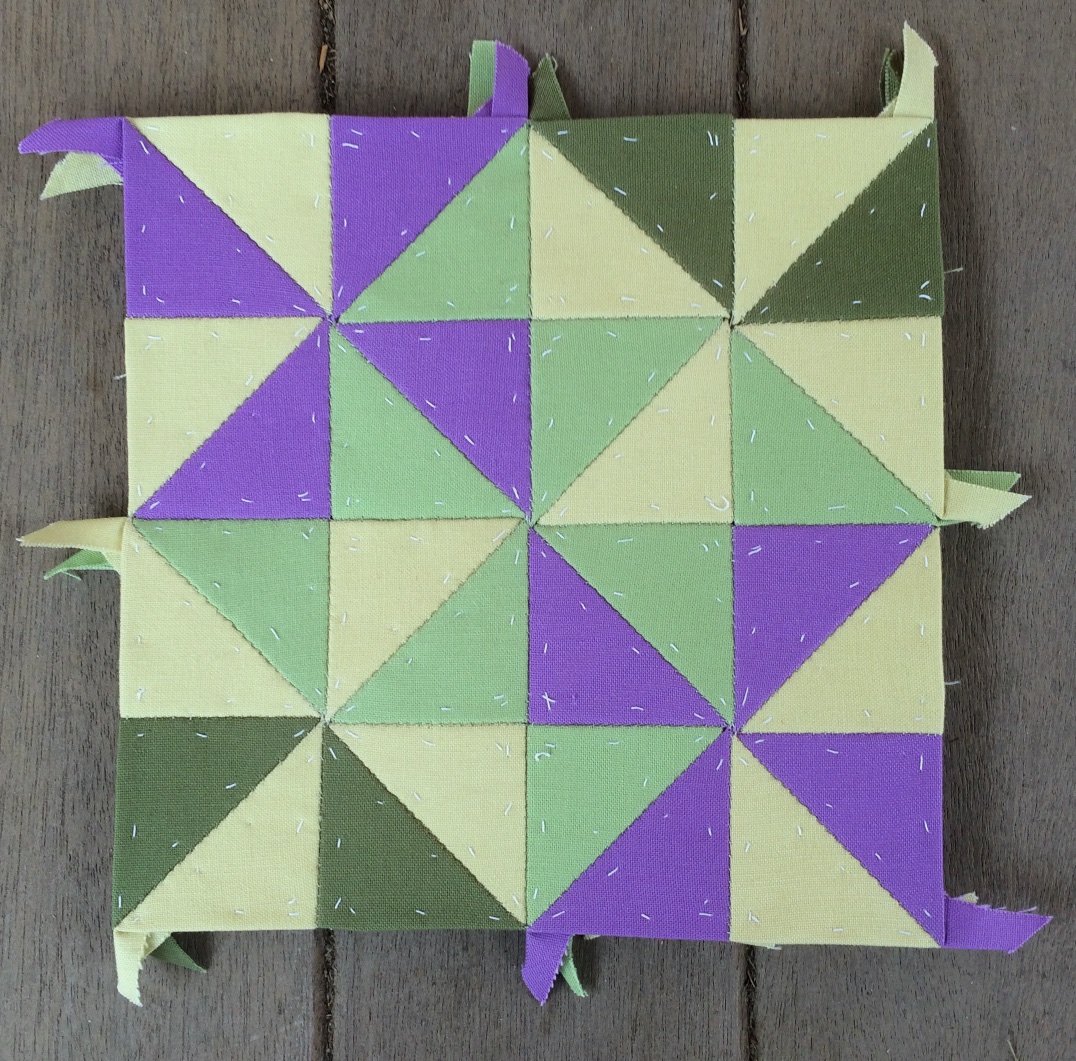 #62 Milly
Milly was made with the Kona Solids: Tarragon, Ivy, Dahlia, and Celery
Addie was the easiest of these three to complete. She had only 25 pieces compared to the 32 pieces in the other two blocks. Margaret was the second easiest because she did not require the nesting of eight tails except in one location. Milly brought back bad memories of Caroline. Milly had a total of five locations where it was necessary to nest eight tails.
I think of all the blocks I have completed so far I like Milly the best in terms of my selection of colors.