I was busy this week making three blocks, and I invested approximately 15 hours of my life in the process. If these blocks look nicer than the previous ones, it may be because I decided to run the long basting threads around the back for the sake of presentation. I think the blocks look better, and I think I even enjoyed working on them more, so I will continue in this vein as I complete the Farmer's Wife Quilt.
Here they are: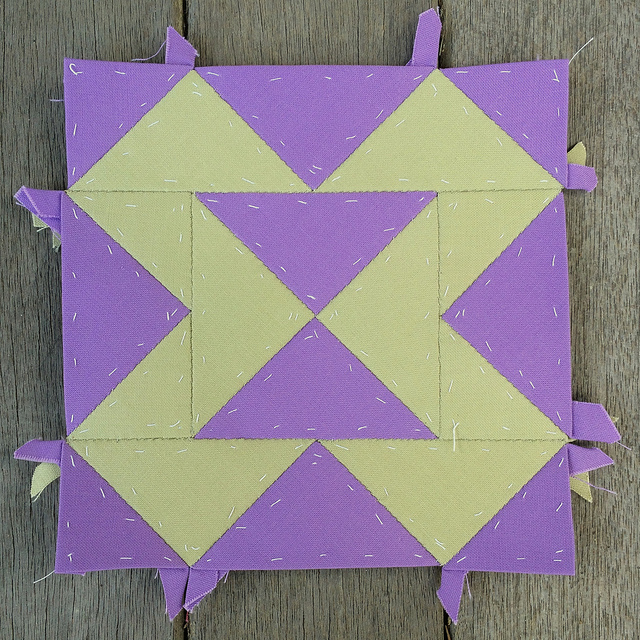 #78 Old Maid
Old Maid was made with the following Kona Solids: Parsley and Wisteria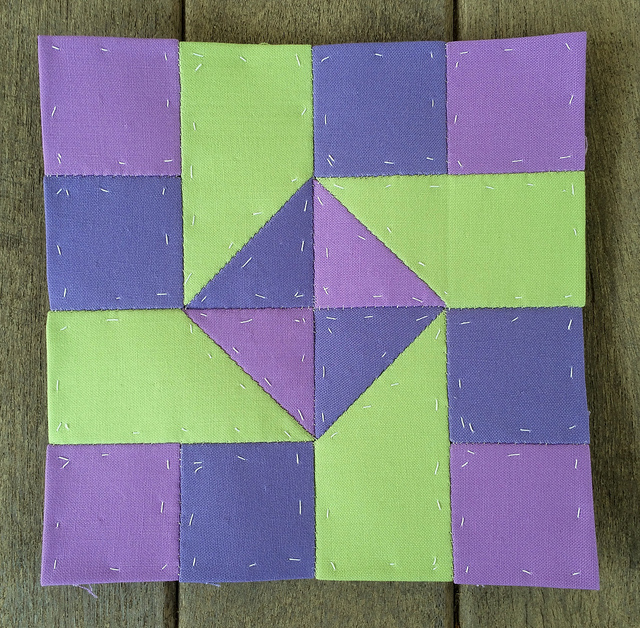 #94 Susannah
Susannah was made with the following Kona Solids: Amethyst, Tarragon, and Wisteria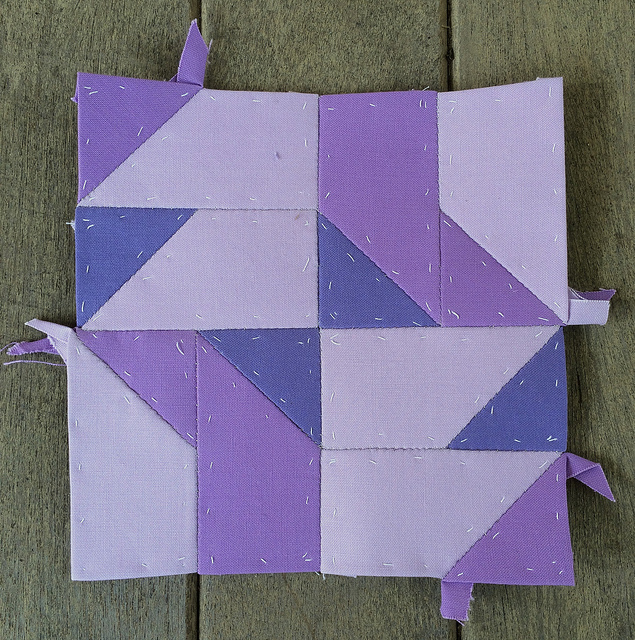 #49 Katherine
Katherine was made with the following Kona Solids: Amethyst, Thistle, and Wisteria
I have a few process photos to share with you.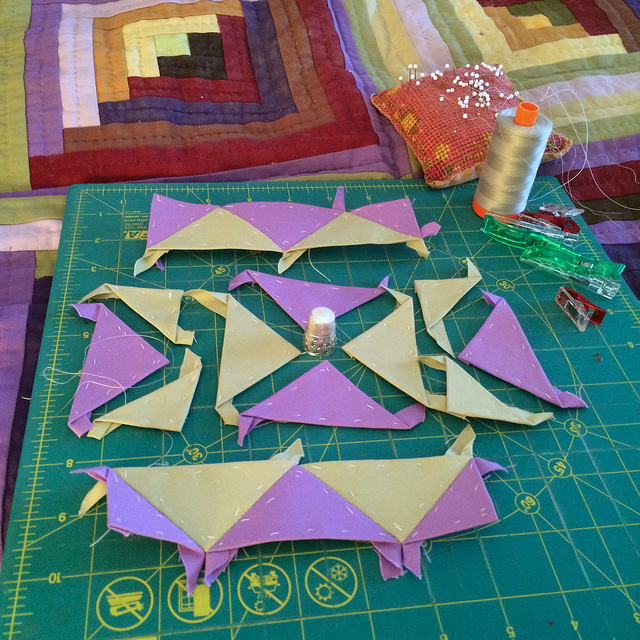 Here is Old Maid coming together.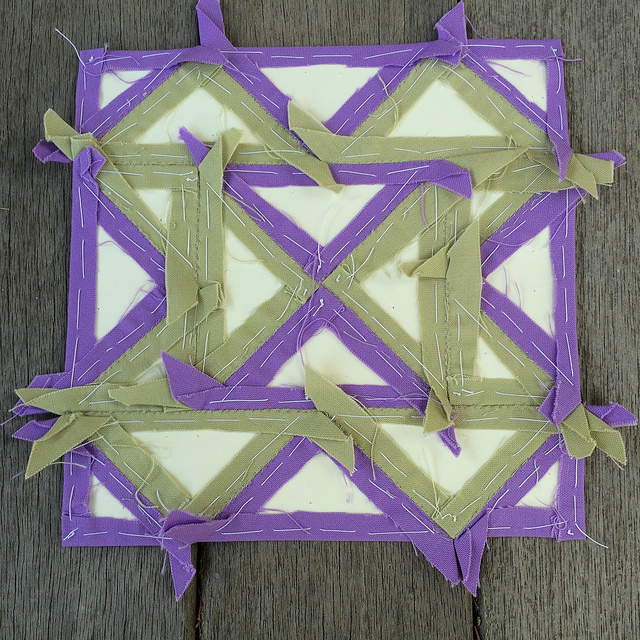 And Old Maid from the back.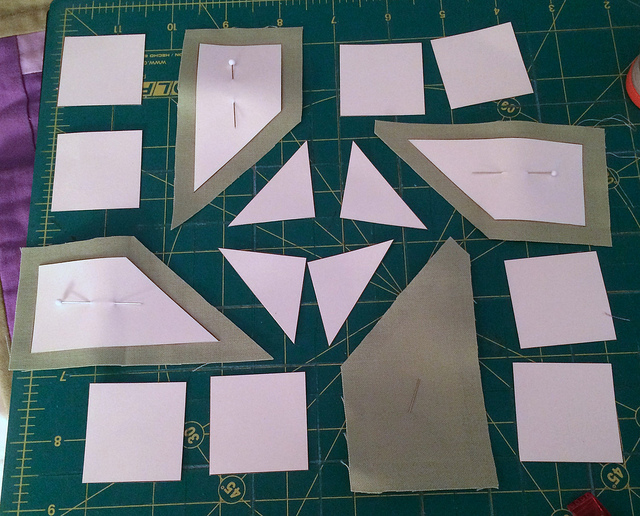 Here is Susannah as I started to baste. It was at this point that I realized that Susannah has a shape in it that has to be reversed in the basting process. This had not come up in any other block before. While some blocks may not have been symmetrical, they had all, up until now, been composed of shapes that were themselves symmetrical. The pinned shapes above are not symmetrical.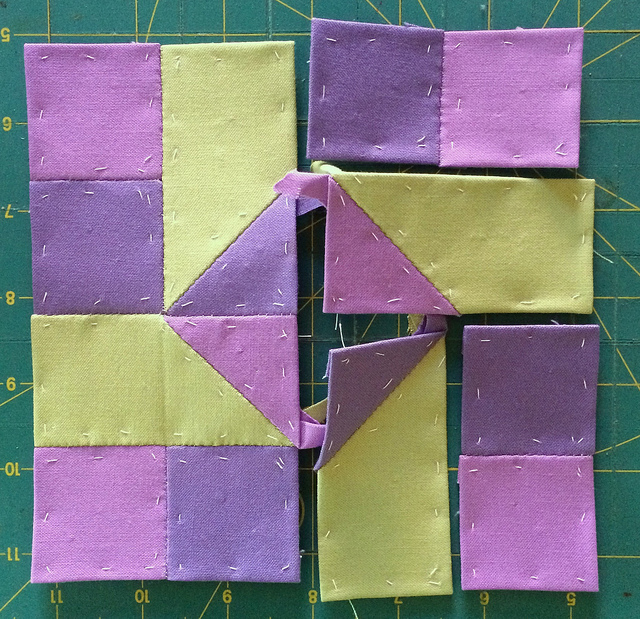 Here is Susannah coming together.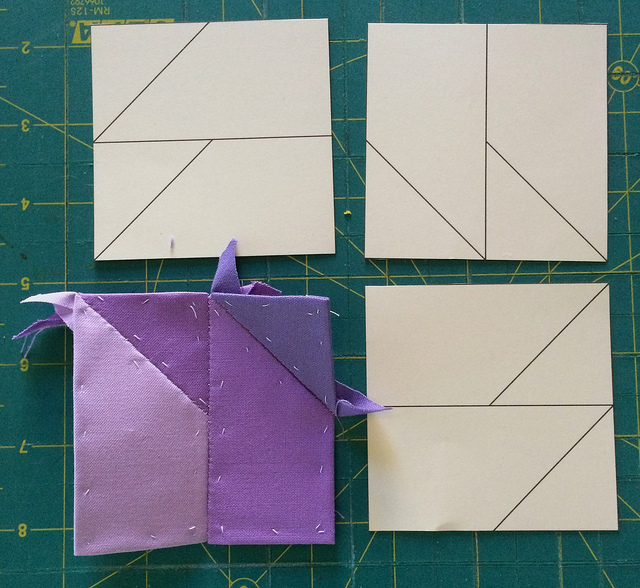 I felt that Katherine was going to be particularly challenging from the standpoint of making sure that I got the colors in the right place. In order to keep myself from becoming confused I decided to cut only a portion of this block at one time, baste that portion, and then sew that portion together before moving on to the next portion. I found this a great way to stay organized, and I will probably continue doing this with the remaining blocks. This method will have the advantage of making the work more portable because I won't have to keep so many pieces laid out on a flat surface at one time. I think I will set up a large plastic bag for upcoming blocks so they will be ready to travel if necessary. I can even choose my colors and include layer cake sized pieces of fabric for easy cutting on the road.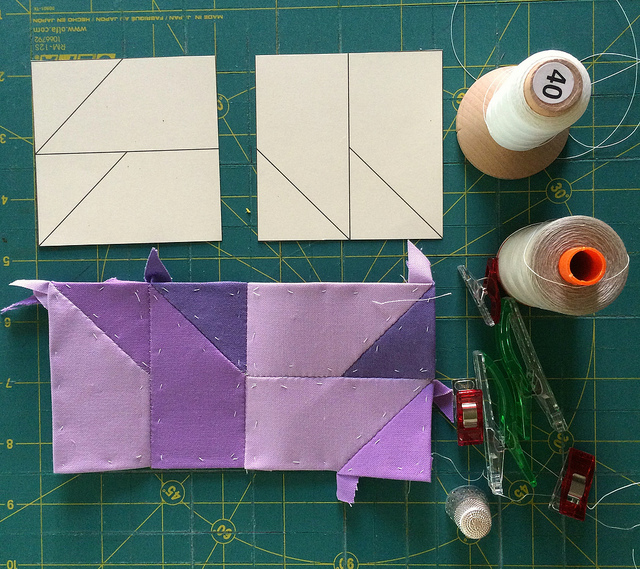 I can't begin to guess the number of times I flipped open the book to check on the value of these pieces in the diagram for Katherine. I was constantly double checking.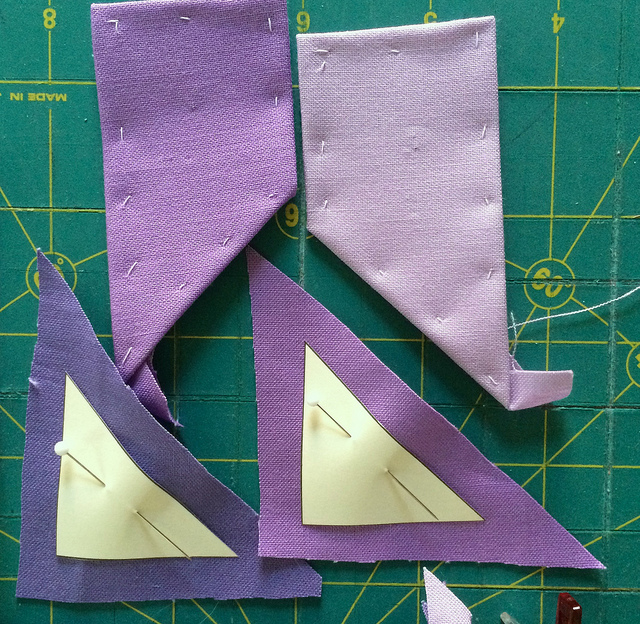 Katherine had the same non symmetrical shape as Susannah. I was trying to be careful, but I messed up, and I managed to baste the shape incorrectly one time. Snip, snip, spritz, spritz, press, press, and I was back in business. You can see the mistake in the photo above in the upper left.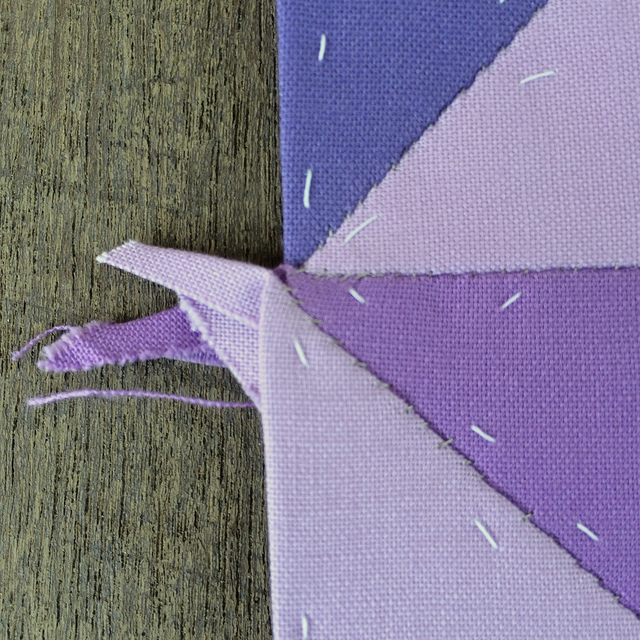 Katherine didn't come out exactly perfect along the edge. It is very hard to get that intersection of four points perfectly straight, but I think I will be able to ease it in when I add the sashing. I am thinking more and more that the sashing is going to be as finely pieced as the blocks. It will almost be like making a second quilt.
And here the blocks are together.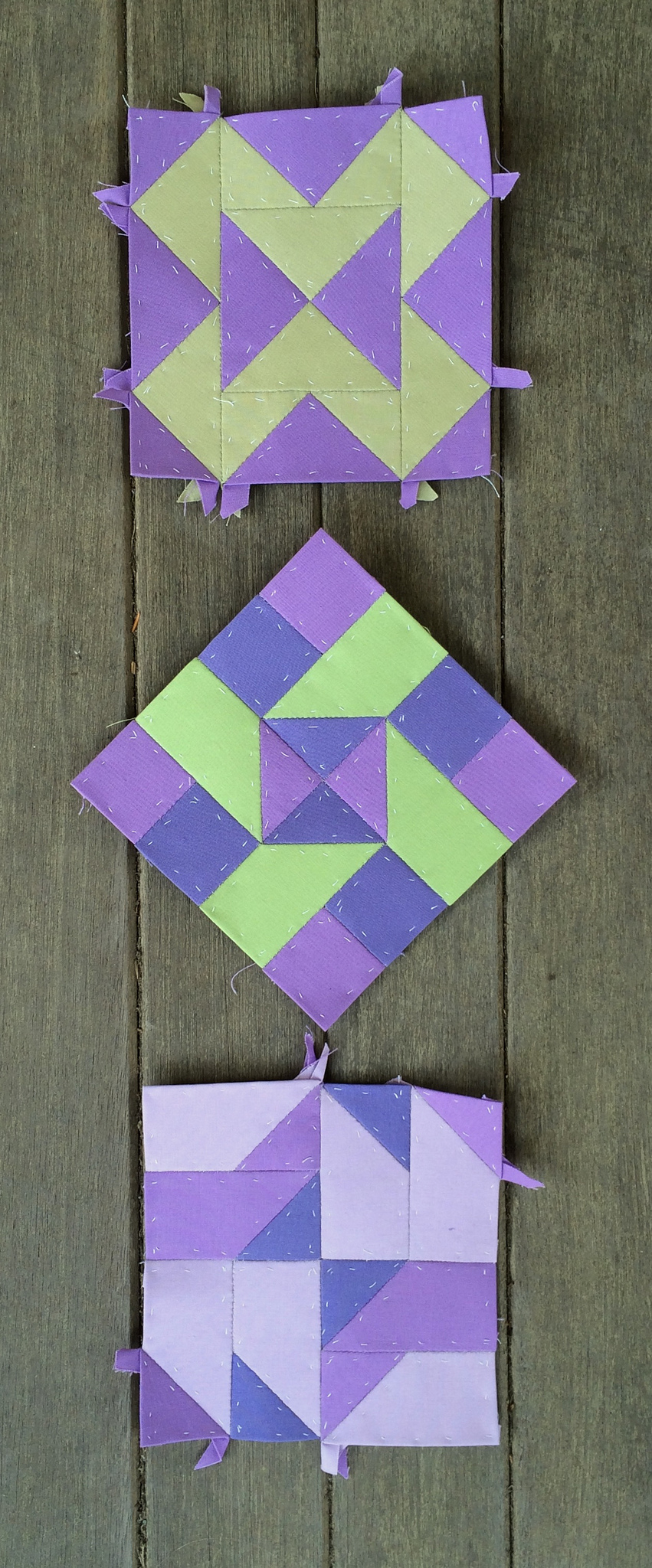 What a week. I look forward to next week and to the next two blocks. This quilt has really taken over my life, but I promise that I will get back to work on Kona Log Cabin Quilt. I have actually been working on it in the background, but I have nothing new to post about yet.
I am linking up to the Link Party over at Gnome Angel. Stop on over and see what everyone else is up to.