I put in an order for more Kona solids from The Fat Quarter Shop, and was able to save some money with a coupon code that I got through email for Robert Kaufman fabrics which was good through August 15th. I bought quite a few yards of the Morning Glory and Sweet Pea fabrics that I need to complete my Log Cabin Quilt. These are the outermost colors that appear in every block as shown below.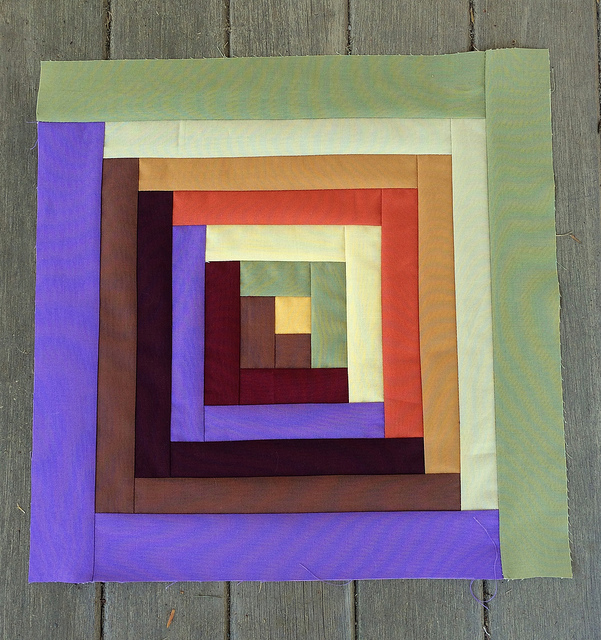 In addition to large quantities of Morning Glory and Sweet Pea yardage, I purchased one half yard each of the following thirteen colors.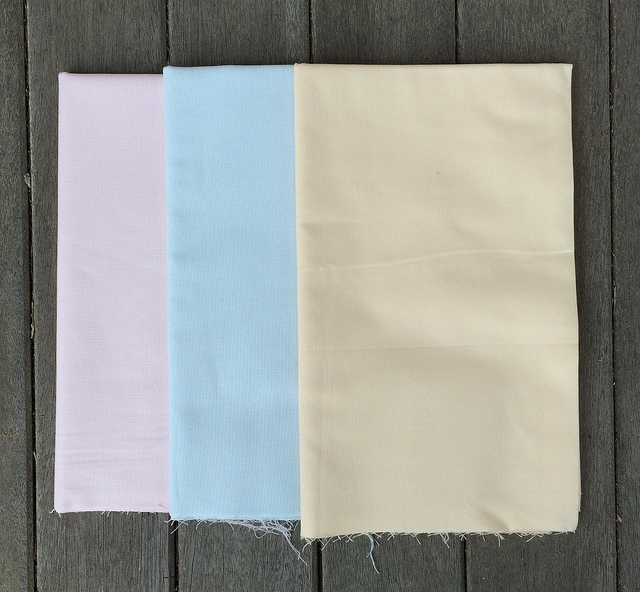 From left to right are Pearl Pink, Sky, and Butter. I had high hopes that these colors might hold potential for making flowers that are seemingly colorless to add to the Low Volume Quilt. Unfortunately, when you get larger pieces of these fabrics away from the more saturated colors on the color chart these fabrics actually seem to contain much more hue than one would think based on how the small chips appear on the large chart with all of the other colors next to them.
I will make at least one flower of each of those light primary colors though. I want to be able to hold them next to the patterned flowers just to confirm my feeling that they are too colorful to add to the quilt.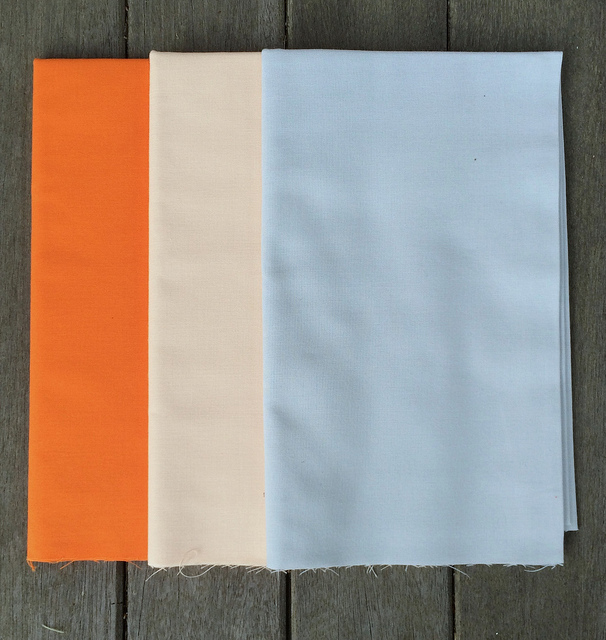 Next up are Orange, Light Parfait, and Silver.
I purchased the Orange to use as a complement to the Terra Cotta in the Log Cabin Quilt. I have some ideas about creating some blocks exactly the same to unify the central portion of the quilt. I think putting the Orange on the light side while moving the Terra Cotta to the dark side might be interesting. So far I have used the Terra Cotta on the light side of blocks even though it has a relatively mid range value.
The Light Parfait and the Silver were purchased for possible use in the Low Volume Quilt. The Light Parfait will probably not work, but the Silver holds more potential than the Sky does.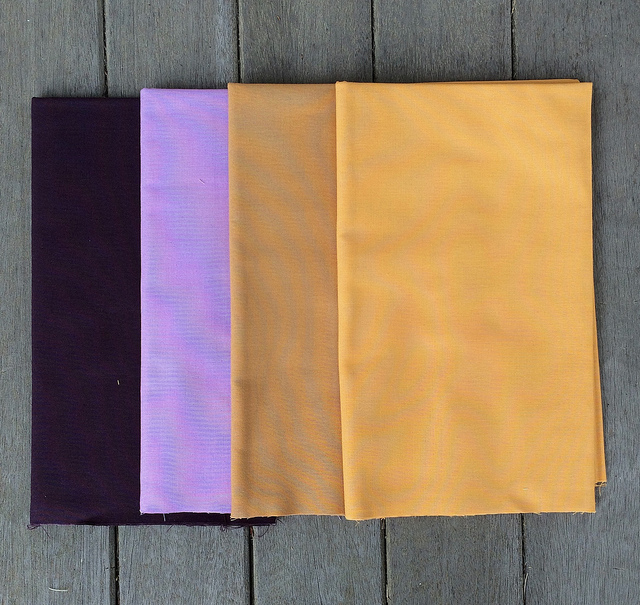 Next up are Raisin, Pansy, Caramel, and Butterscotch. These four colors are for use in the Log Cabin Quilt.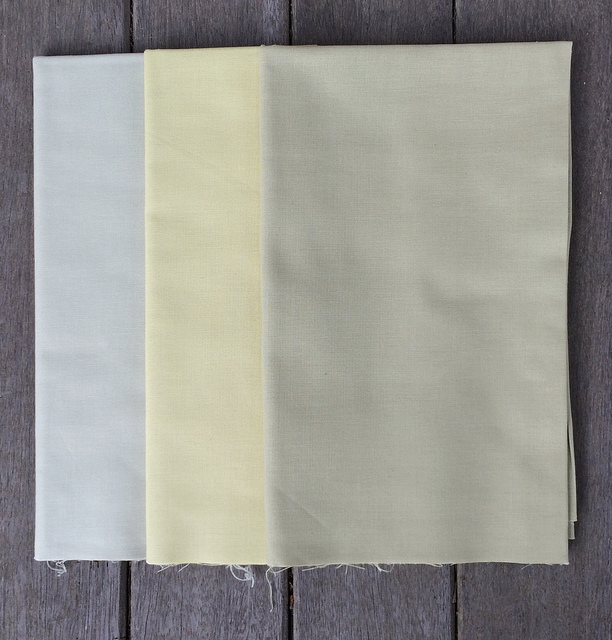 Next up are Limestone, Celery, and Parsley.
These may or may not find their way into the Log Cabin Quilt. I may not need them for that, but I wanted to add to my selection of greens that go well with the Sweet Pea fabric.
Celery is the lightest green that Kona makes, and I had hoped, as with the light primary colors, that I might be able to use it in the Low Volume Quilt, but I doubt that it will word well. It has too much hue, and is too dark a value to appear to be white.
I may have to put in a small order of Kona solids soon. While I am well equipped to design the lighter side of a unifying block for the Log Cabin Quilt, I think I am a bit short of the darker colors. I'll give myself a bit of time to think about what I might like to order while I turn my attention to making some solid flowers for the Low Volume Quilt. I'll be cutting into my solid "Not That White" fabrics for that.