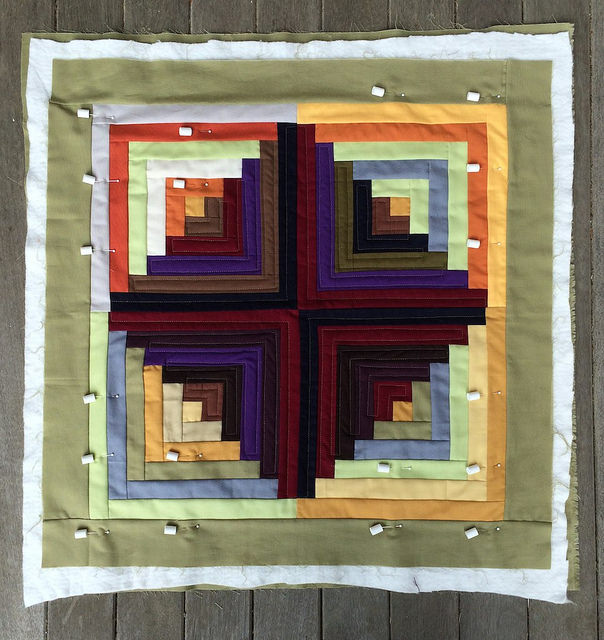 I thought that my walking foot was okay after having done a few samples with it. I thought maybe I just hadn't installed it properly after finishing my first walking foot project, and maybe it wasn't really broken after all. So I basted the night stand cover for my side of the bed, and started to work quilting it.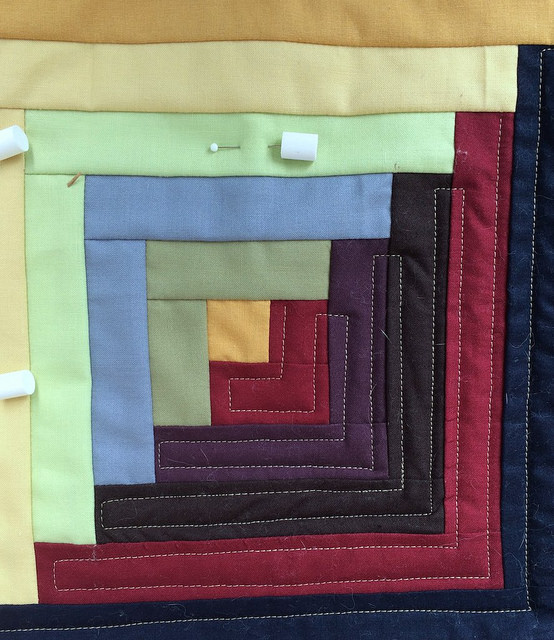 I am using a medium value thread from the box of Basics that Mark Lipinski put together for Aurifil. I bought the box from Craftsy.
Above you can see how I used a continuous line to quilt the dark half of the block. If you start in the upper right on the crimson section you can trace the line all the way through to the final crimson section near the center. I used this quilting technique for the night stand cover I made for my husband recently.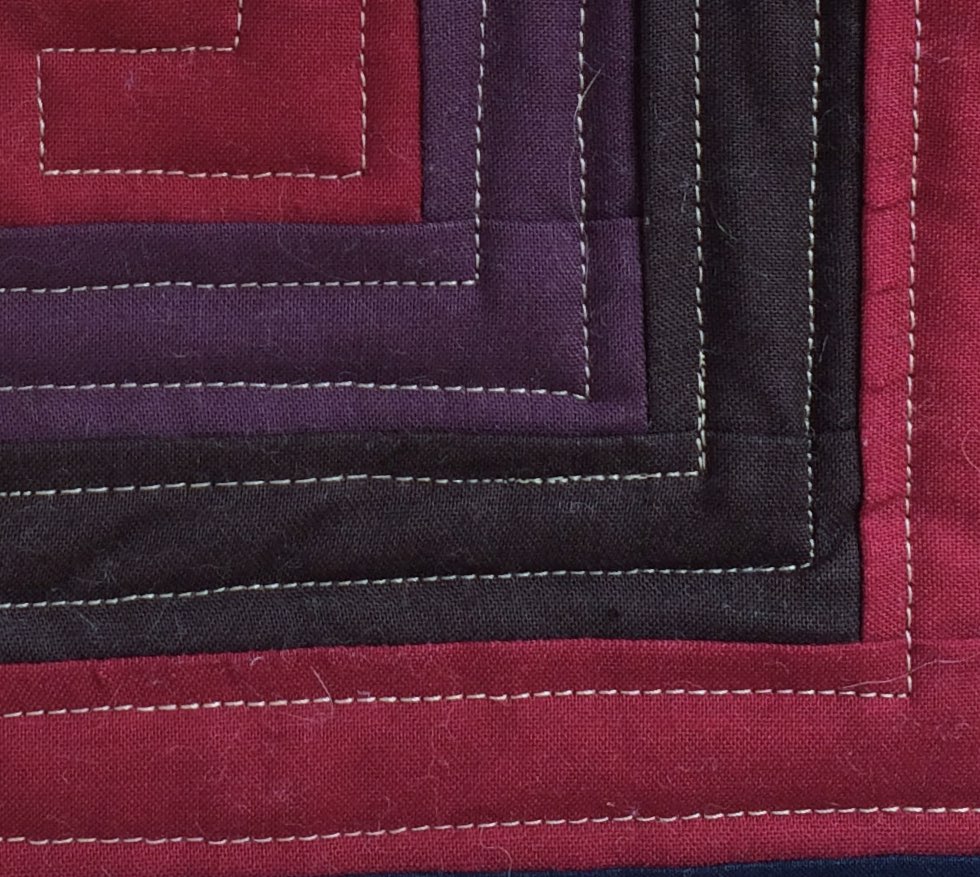 A close up, however, shows that my foot was failing. In the dark purple area you can see where I overlapped my stitching after stopping to experiment, and then giving up on the walking foot altogether.
When the walking foot started to give out it made really tiny stitches, and I could see that the upper feed dogs were making contact with the fabric only intermittently. I traded out the walking foot for the standard A foot and finished up the above section, and also the remaining dark section.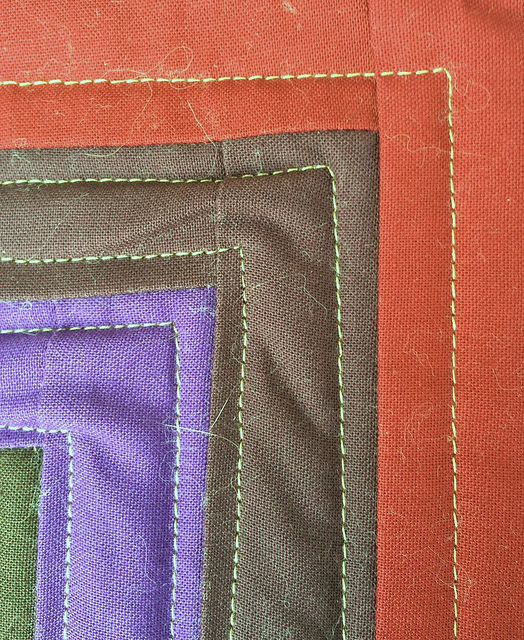 You can see that without the walking foot there is some bunching up of fabric in the final dark section. Please forgive the cat hair. Lori decided to sleep on this piece a few times while it was waiting to be quilted.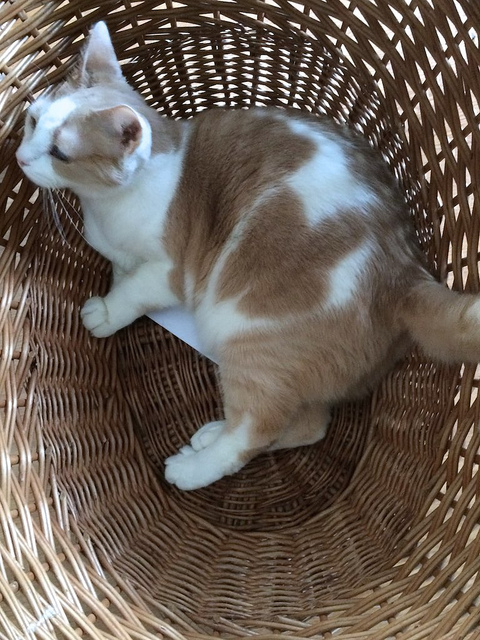 I put the piece aside and decided to order a replacement walking foot. I couldn't find what I wanted online so I called Pocono Sew and Vac. I was prepared with the part number for the even feed foot for the standard issue foot for the Janome Skyline S5. They don't carry that part, but they had a package with a set of quilting feet which they assured me would work with the Skyline. They offered it to me for 40% off, so I took it along with two packages of Janome bobbins. The package has a free motion foot, and stitch in the ditch quilting foot, and an even feed (walking) foot. When the feet arrive I will finish this project.
I don't need the free motion foot because I still have the standard issue darning foot, but it will be interesting to see if it differs. I am anxious to try the stitch in the ditch quilting foot. It is supposed to hold open the seam for you.