I had machine quilted a foot rest for my husband, and fully intended to machine quilt the one I am making for myself. I even ordered a package of Pinmoor pin anchors to assist me in the process.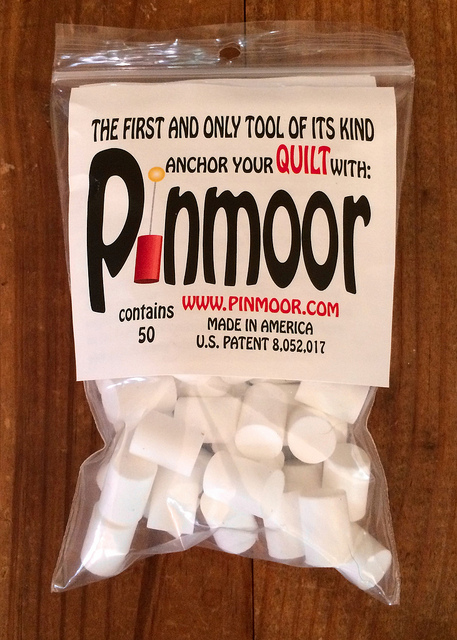 I batted, backed, and basted the piece with the help of the Pinmoor anchors.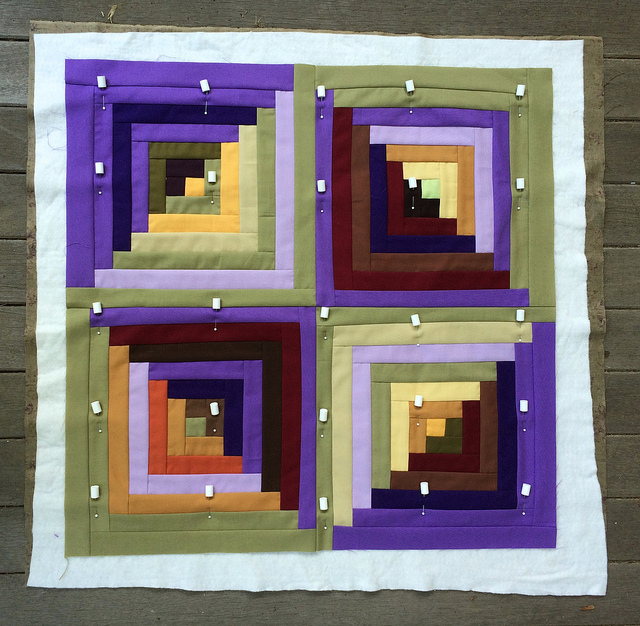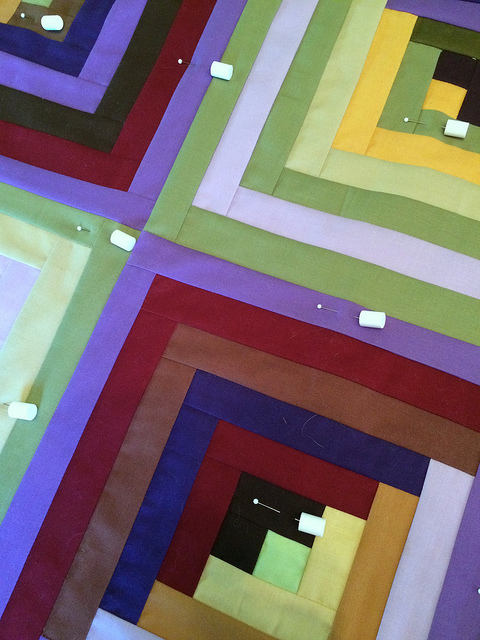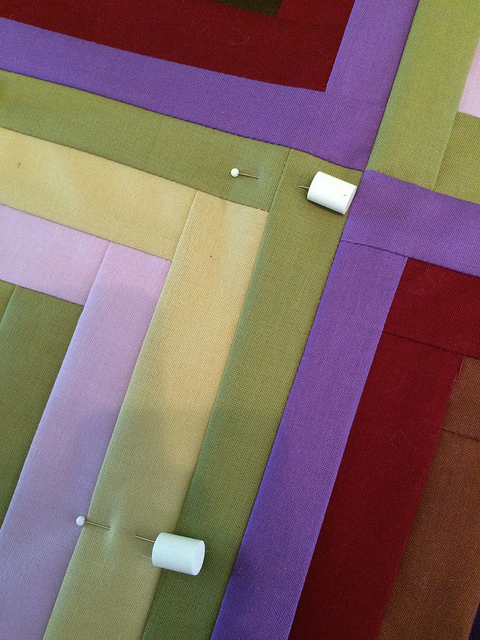 It was really easy to do, and I would have jumped right into the machine quilting except for one thing, or rather five things.

I had purchased five new colors of quilting thread from the Pennington Quilt Works, and I was itching to use them. I ended up using four of them to quilt this piece. I used all but the lightest violet.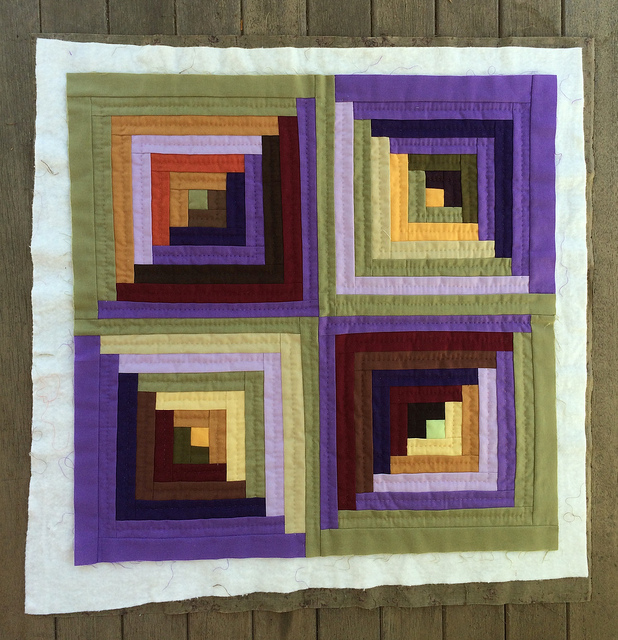 One thing I really love about the hand quilting on this piece is the way it comes together where the light strips meet the dark strips in the steps of the log cabin design.

To achieve this effect I had to make the thread travel through the batting to begin in the next location which was about an inch away. You can't get that kind of fine control with machine stitching without traveling in a ditch or going back over preciously quilted lines. As I fondle this piece in my hands I can't say that my love affair with hand quilting is over yet. I promise to give machine quilting a fair chance though.
Comfort zone… comfort zone… comfort zone… I will drag myself away from my comfort zone.
I quilted this piece densely with rows one inch apart, which gives a rather nice effect. Alternate patches would have been sufficient for utility quilting, but I wanted to do better.
You can not really tell from a distance that I used different colors of thread for the quilting, but if you get close up to the work it is more obvious.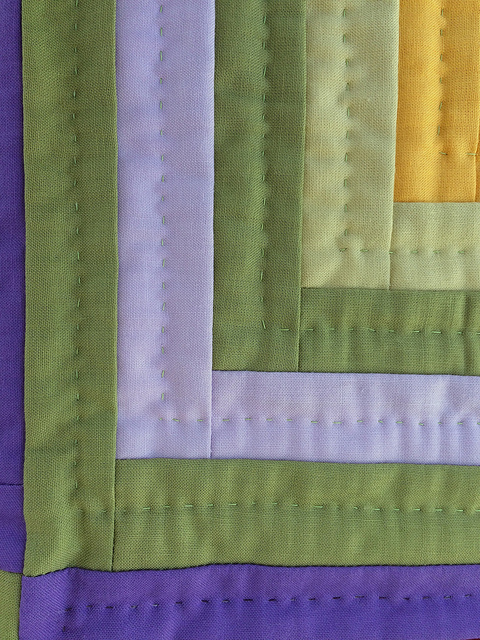 Above is the green thread.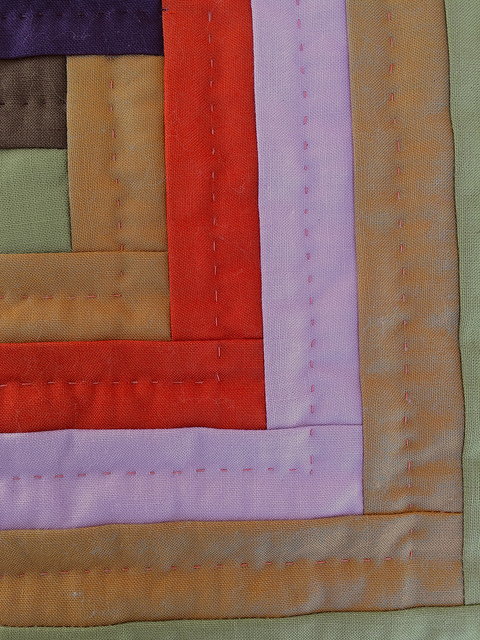 Here is the orange.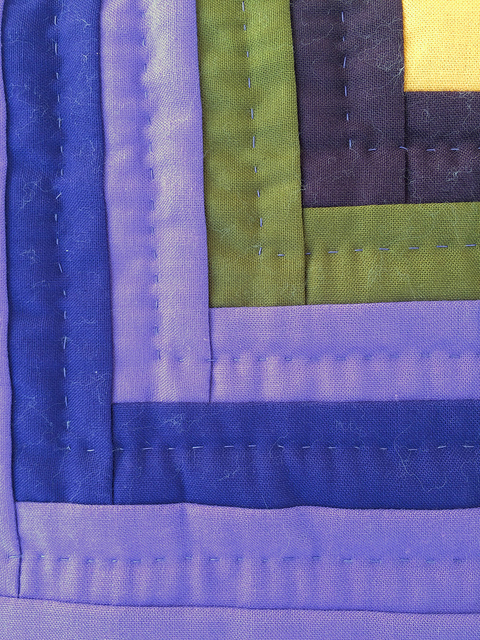 There is the medium violet,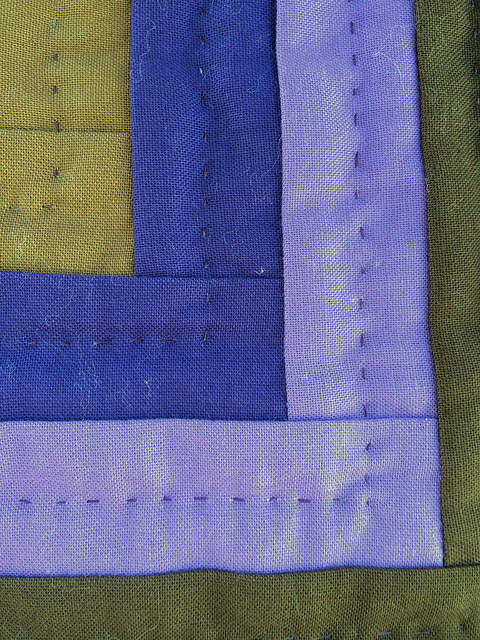 and the dark violet.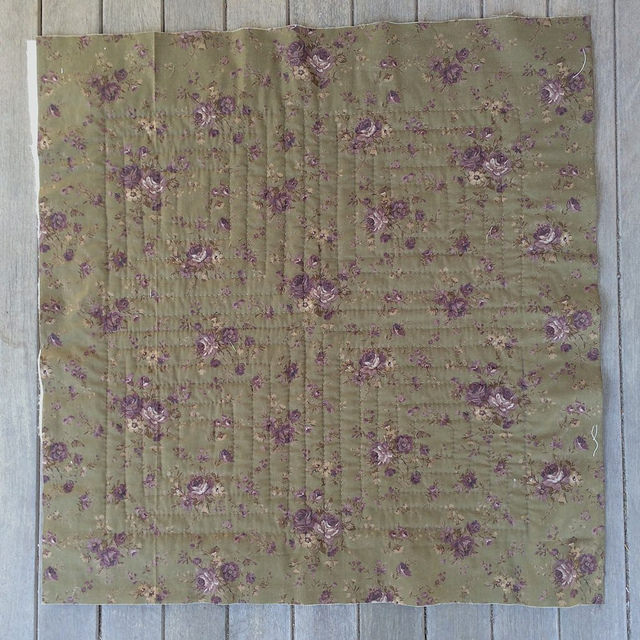 There is the back. This is one of the very first fabrics I purchased when I started to quilt again two years ago, and I bought up as much of it as I could find through online sources when I discovered it was no longer available in stores.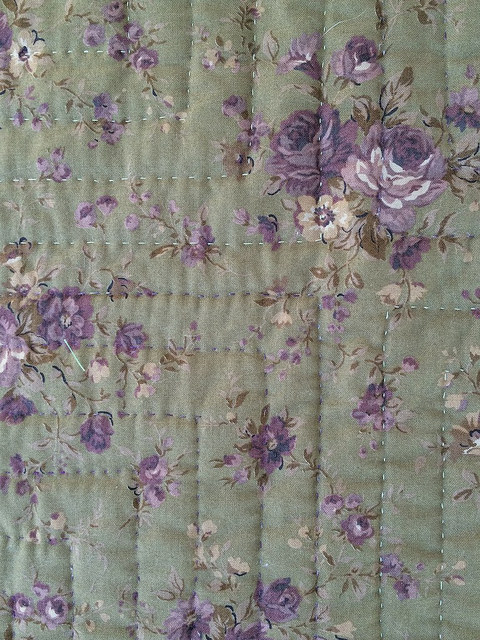 I'm thinking that a Kona Moss binding might harmonize well with the front and the back.