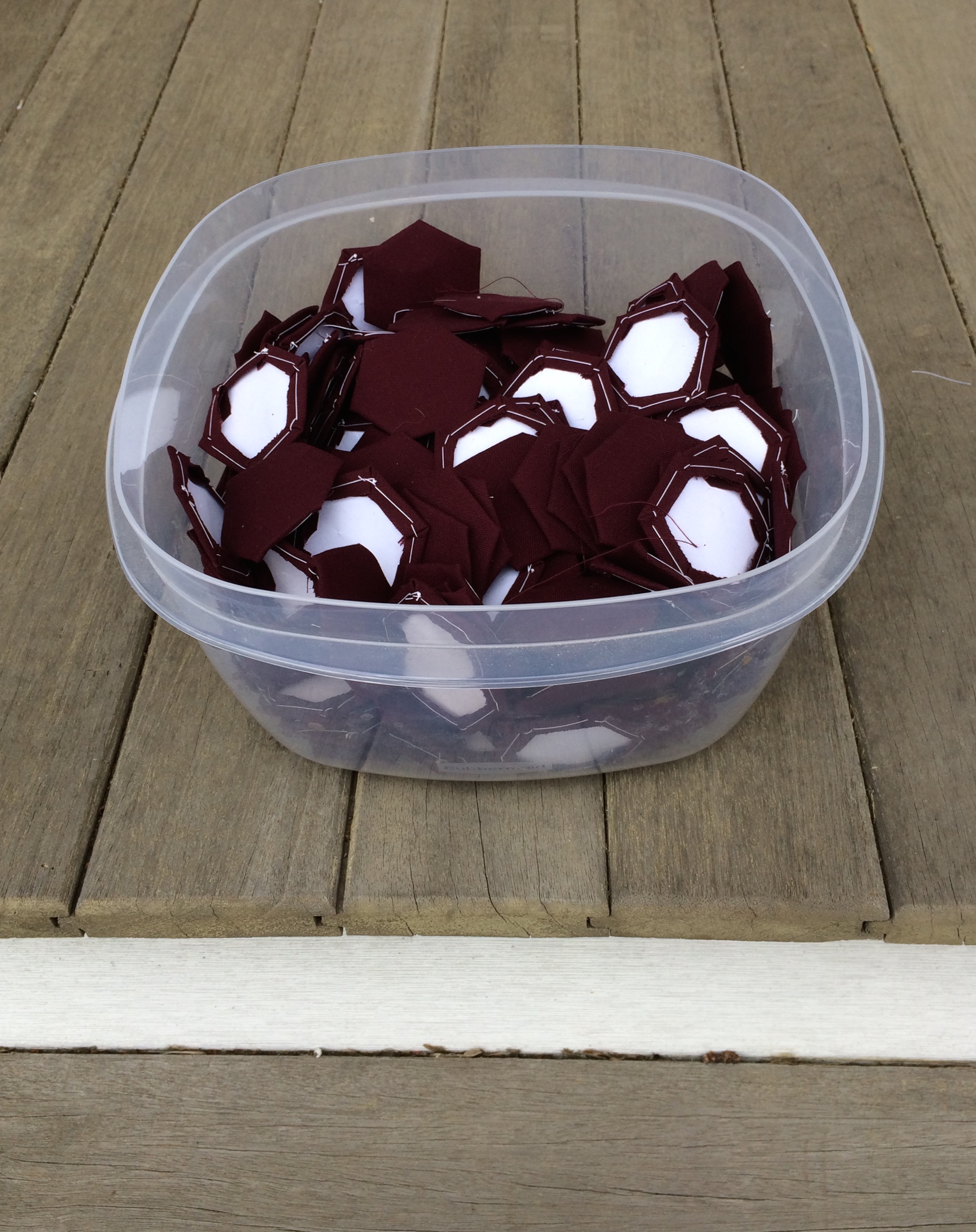 I spent a good deal of time this week basting more burgundy hexagons to take with me to the upcoming Slow Stitching Retreat next week. I'll be adding to the borders of my Batik Flower Garden Quilt while there.
In addition to that I spent a great deal of time last week and this week creating fabric containers to show off in my first blog hop experience. I am participating in the "Contain It" blog hop taking place this week. My day is Friday, so please come back to see what I made. I am using the horse themed fat quarters that I purchased awhile back as the fabrics for my containers. If you come back and comment you will have a chance to win an autographed copy of the "Contain It" book. If you head on over to Prairie Sewn Studios you can catch links to the first two stops in the blog hop and comment there.
Clicking on the image below will take you to Amazon where you can read a description of the book and order it if you like. If I were you though, I would visit all six of the blog hop sites to comment for your chance to win a copy first.