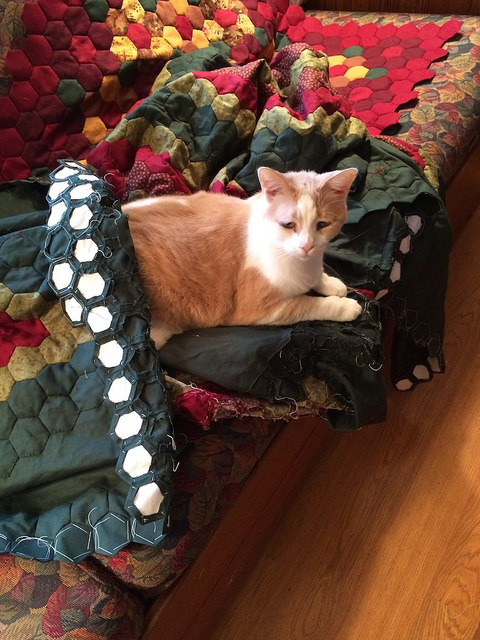 I had very little time for quilting this week. I picked up my new MacBook Pro from the Apple Store on Tuesday and spent most of my time fiddling with Aperture. I even had a group training session at the Apple Store on Saturday morning.
I took a break from the Batik Flower Garden Quilting Sample Piece which you can see at the top of the picture above. I got out the Diamond Quilt and did some more work on the final border of hunter green hexagons.
The last time I reported on that border I had put in 6 hours and 43 minutes on it. Since then I have put in another 9 hours and 23 minutes. I still have about a quarter of the border yet to finish.
Lori decided that the quilt top had been laid out for her to enjoy. As it turned out I was able to work on it while she was laying on it because it is so big. Below are a number of shots of Lori enjoying the quilt top.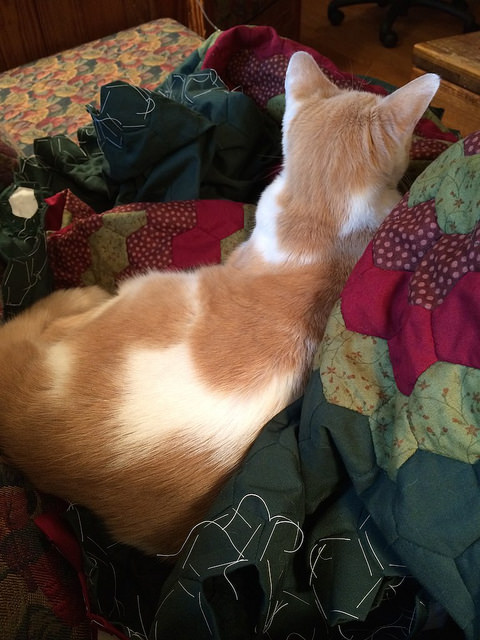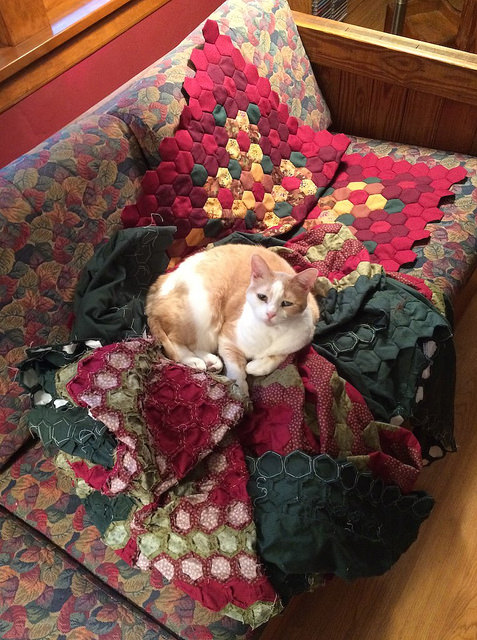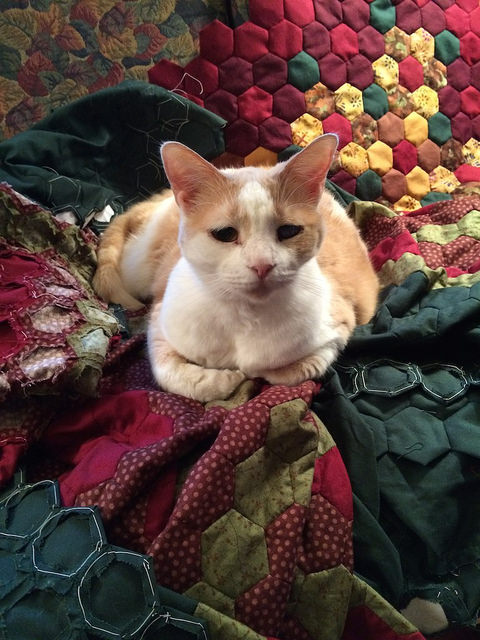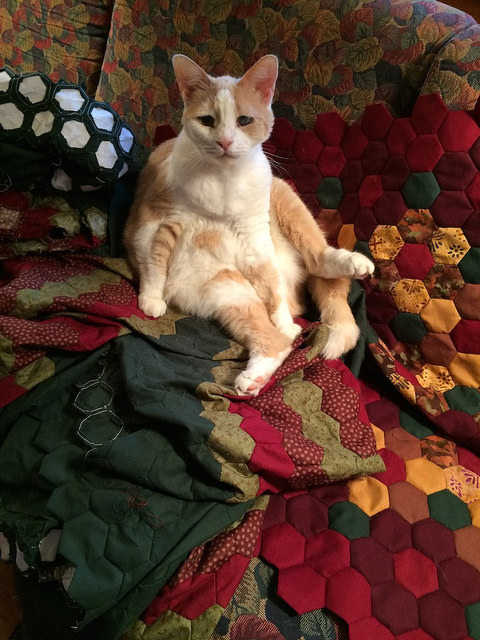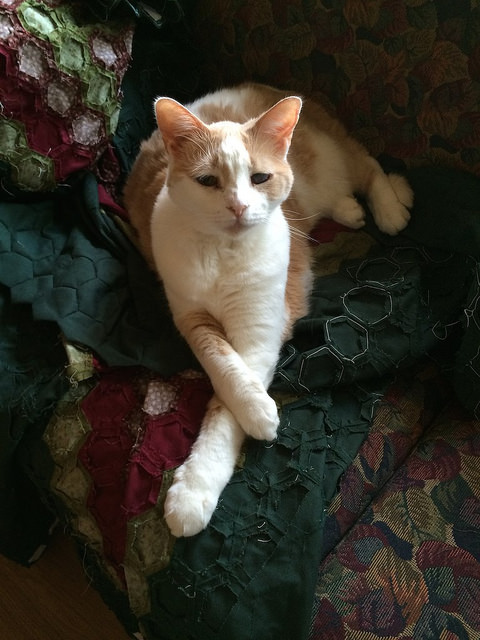 My plan for this week is to prepare things to take along with me for the quilting retreat I will be attending next weekend for the Central Jersey Modern Quilt Guild. We will be meeting in Bridgewater, NJ for three days.
I'll prepare my quilt sample piece so I can work on that at the retreat and I will precut lots of burgundy squares and crimson squares so I can work on the large Batik Flower Garden Quilt.
I won't be bringing a sewing machine to the retreat. I will be doing all hand work there. I could do that easily enough I home, but the main reason I want to go is to see what everyone else is doing and get to know people.