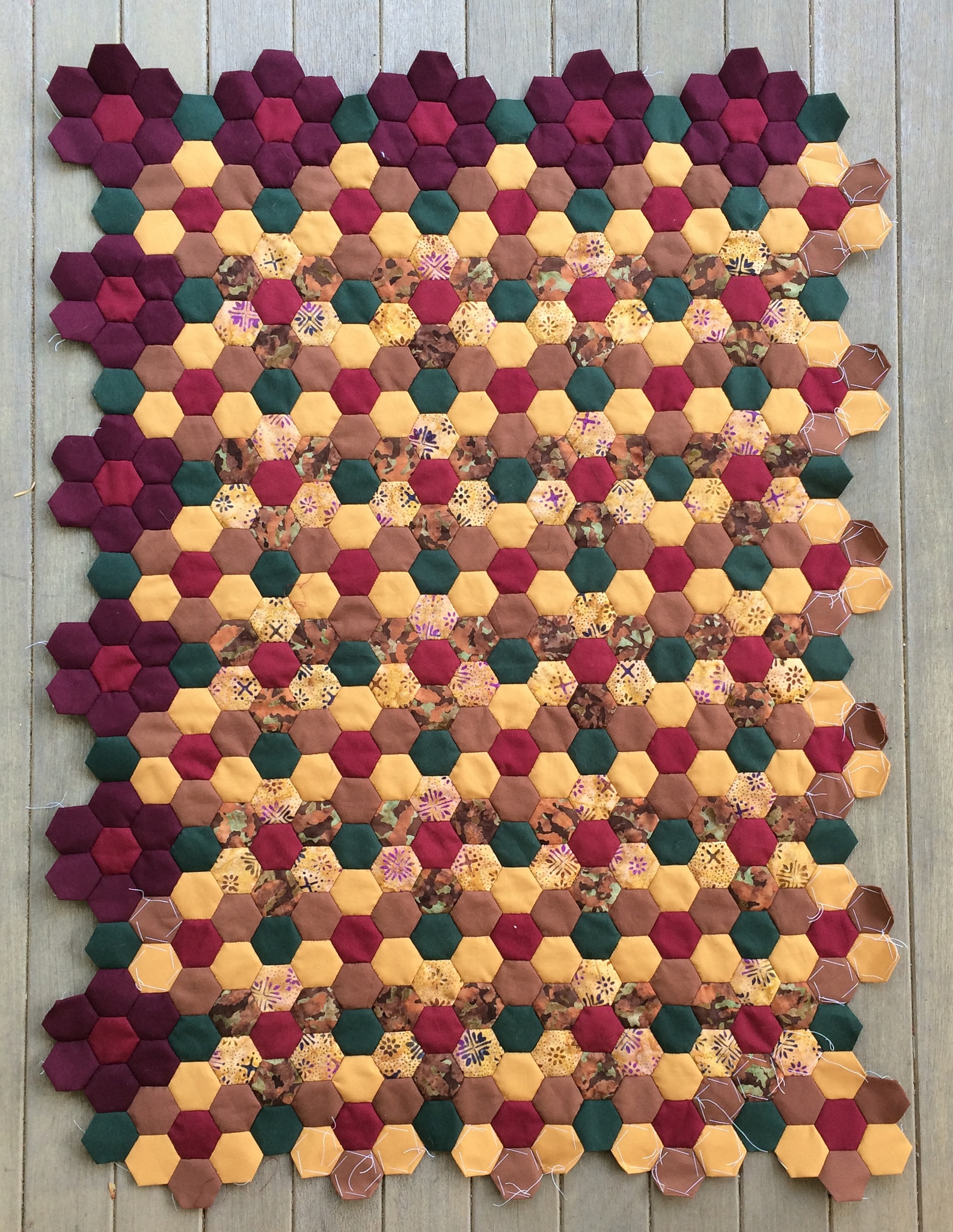 When I last reported on the Batik Flower Garden Quilt there were 50 flowers on the quilt top, Since then I have added ten new flowers along the edge, and I have a pile of ten more flowers pieced and ready to be added.
You can probably see that there is a new color in the mix. I decided that I wanted to do a dark border around a center medallion. I wanted to make this border using flowers having the same crimson center as all of the other flowers. I wanted the petals of the flowers to be one color only, not two like the others because I wanted to create the impression of a background fabric. I also wanted the color to be dark enough to provide sufficient contrast with the crimson center so the center hexagon would continue to pop out from the surface. I consulted my Kona Solids sample card and decided on burgundy. I could not be happier with my choice.  I love this color. It is such a pleasure to work with. In fact, this is a new favorite color of mine, right up there with hunter green. It is actually a tie between those two colors for my favorite at this point.
I am planning on a double or triple border of the burgundy flowers before I decide what else to add. The single hunter green hexagons will continue to hold the piece together as I add the burgundy flowers. Those single green and crimson hexagons will dance across the surface of the quilt top all the way to the border, or close to it. I may finish the edge with just burgundy so none of the green hexagons touch the binding.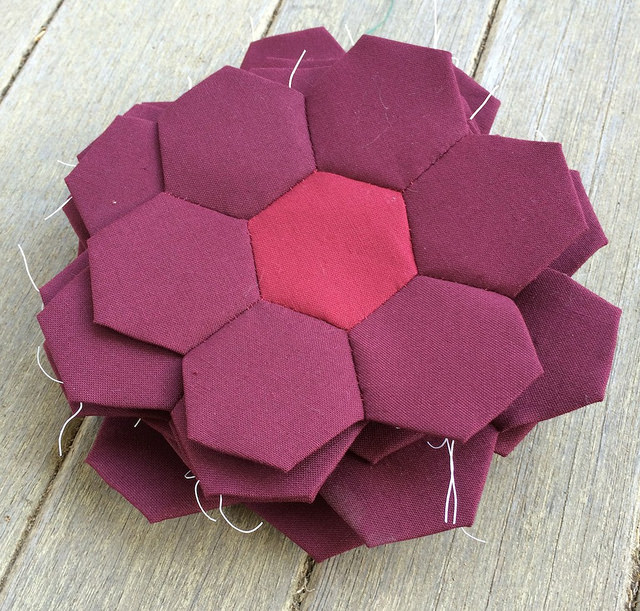 I've got a nice pile of burgundy flowers ready to add to the border. Below you can see how a double border of burgundy flowers will look. I am currently adding these burgundy flowers to only two of the borders. It remains to be seen whether I will be adding more rows to the central medallion or not. I'll be auditioning the quilt top on my queen sized bed to see how I will be proceeding after I have two double borders of burgundy flowers completed.