I have forty more hexagons left to show.
Here are the next ten, hexagons 171 through 180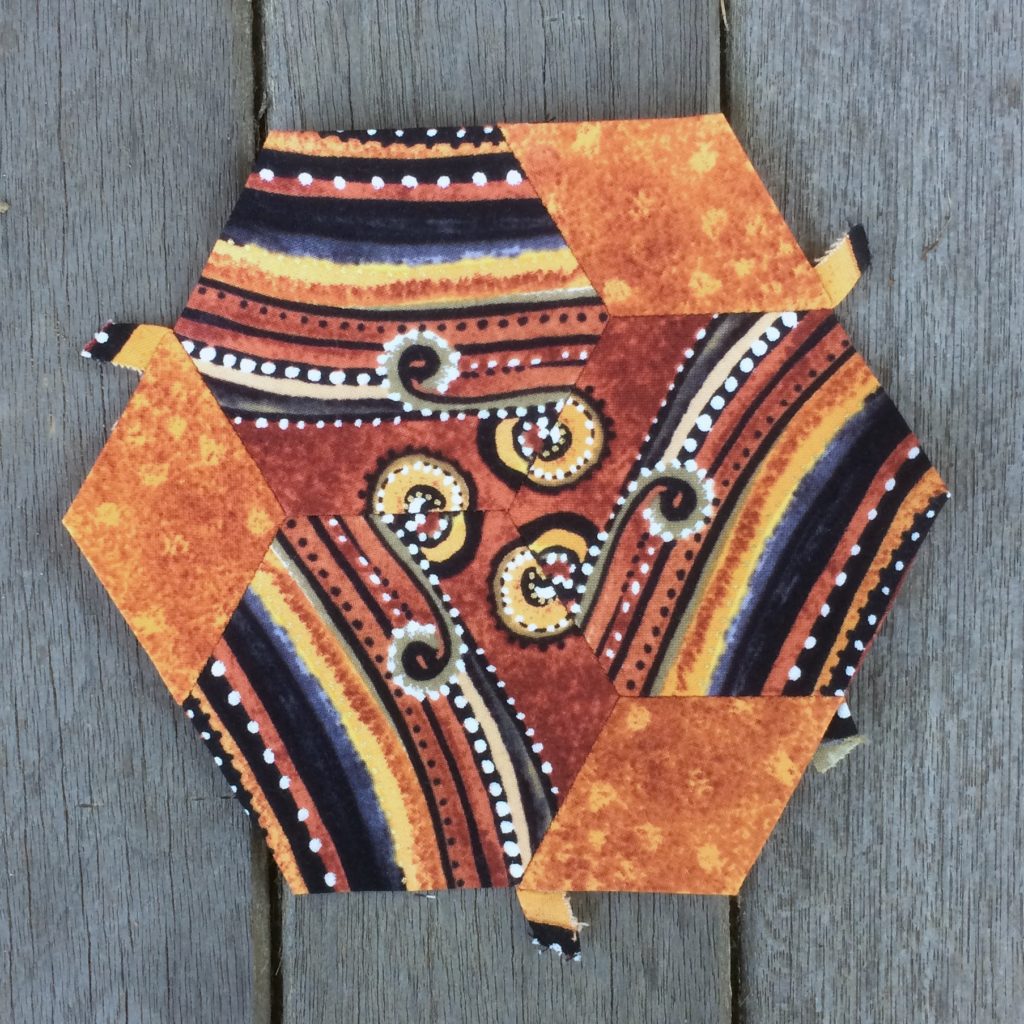 #1 Marie
This Marie made from the panel fabric. The way the shapes matched up in the center was a happy accident.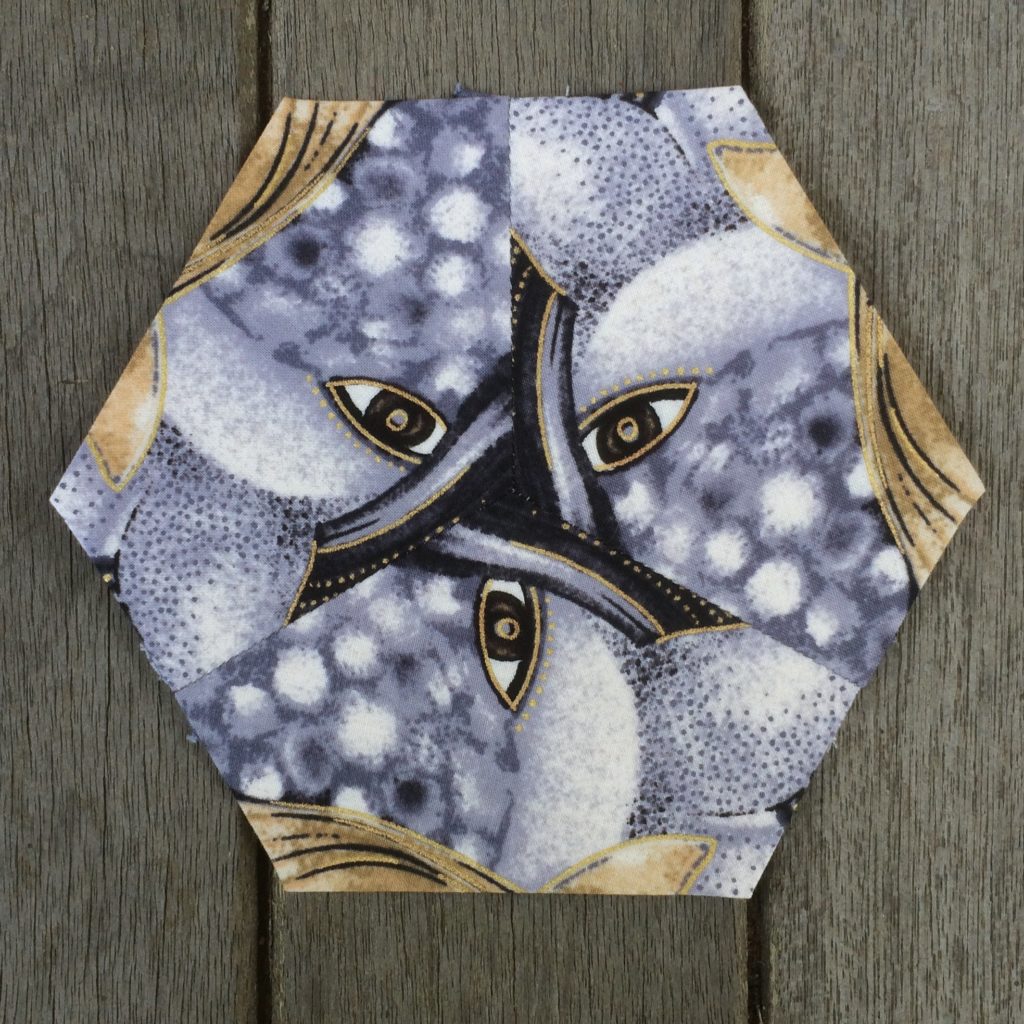 #54 Kim
The eyes have it on this block and the next two blocks as well.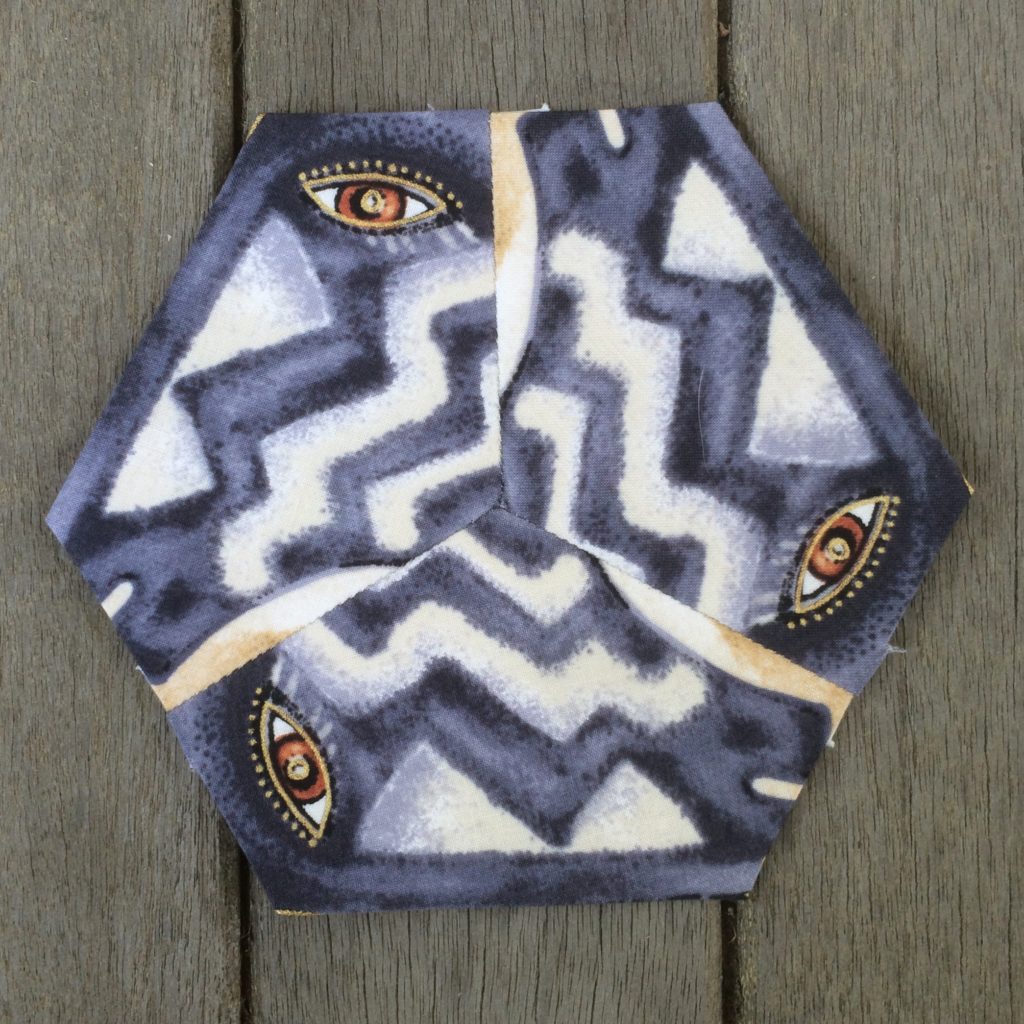 #54 Kim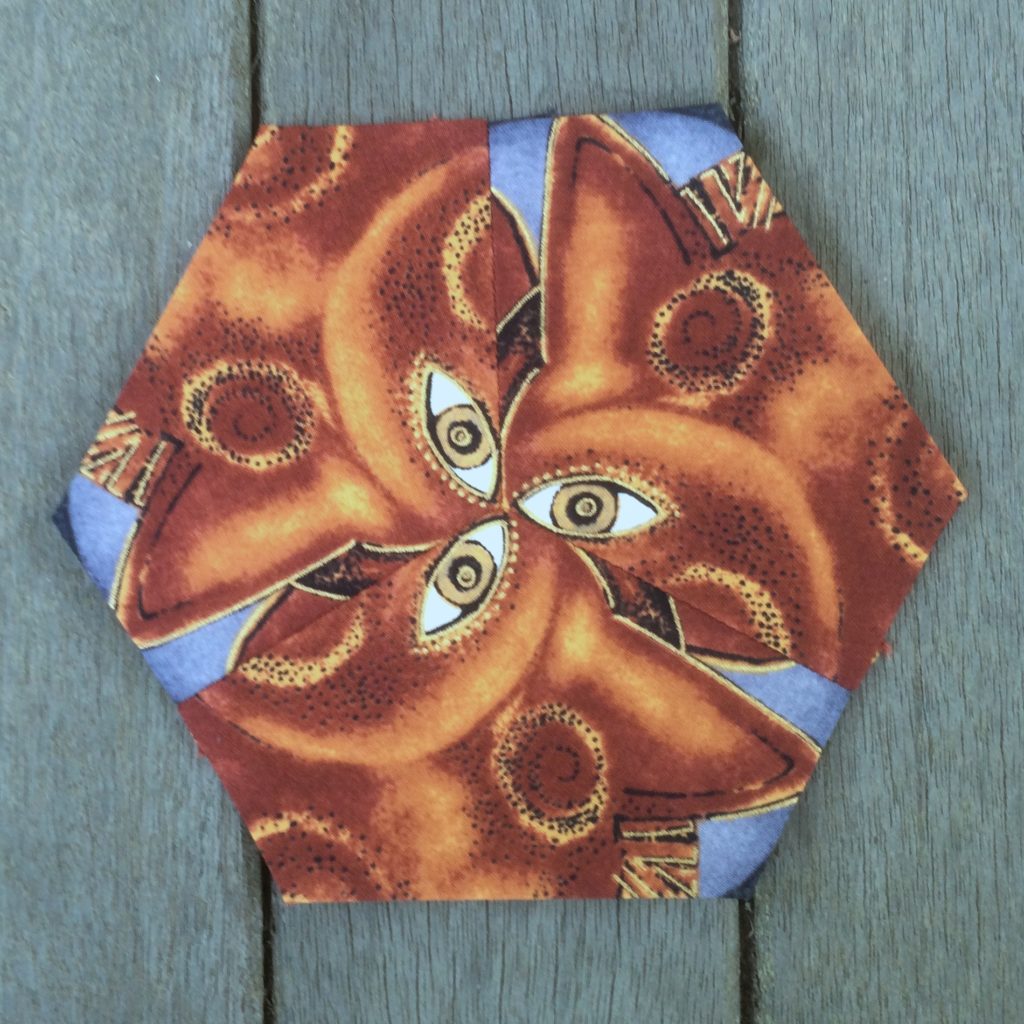 #54 Kim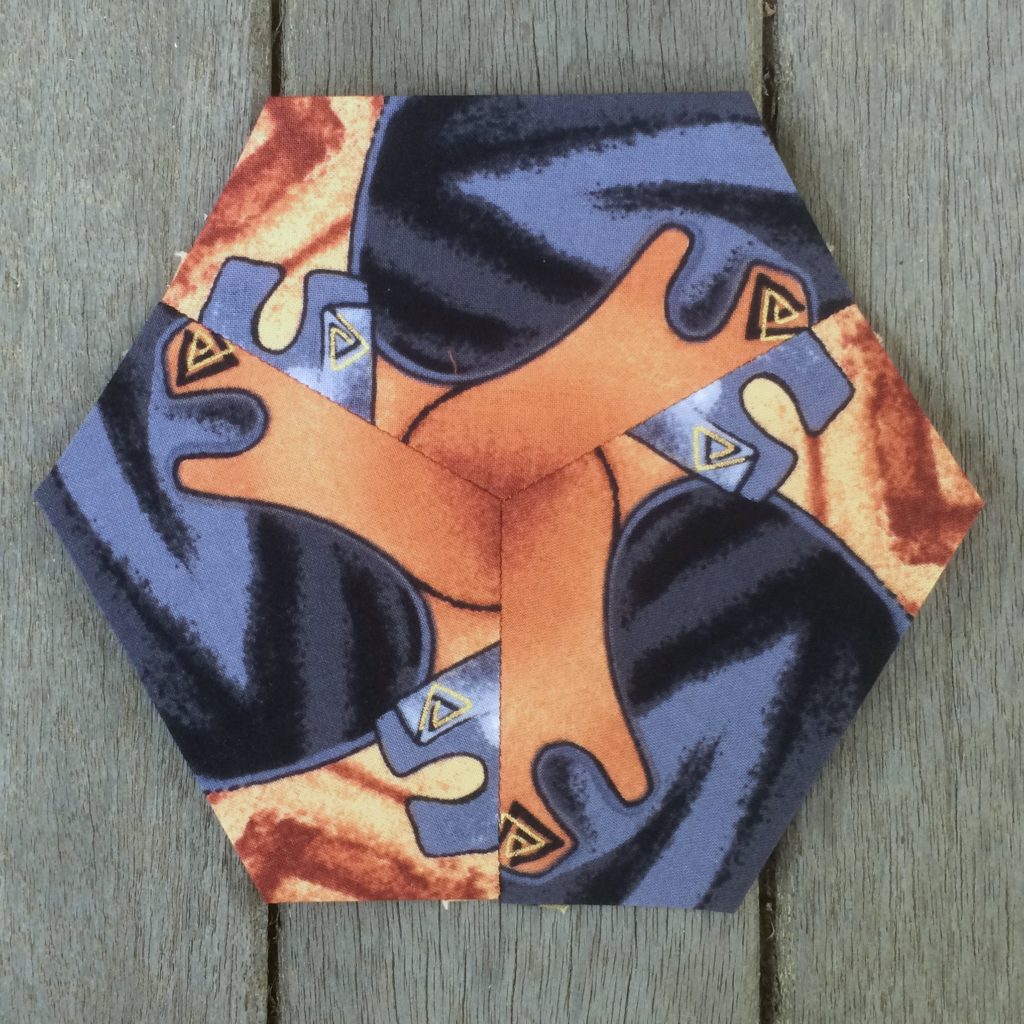 #54 Kim
Battling horse snouts make for an interesting visual effect.
#40 Niki
I love the surprise appearance of the interesting white star in the center of this block.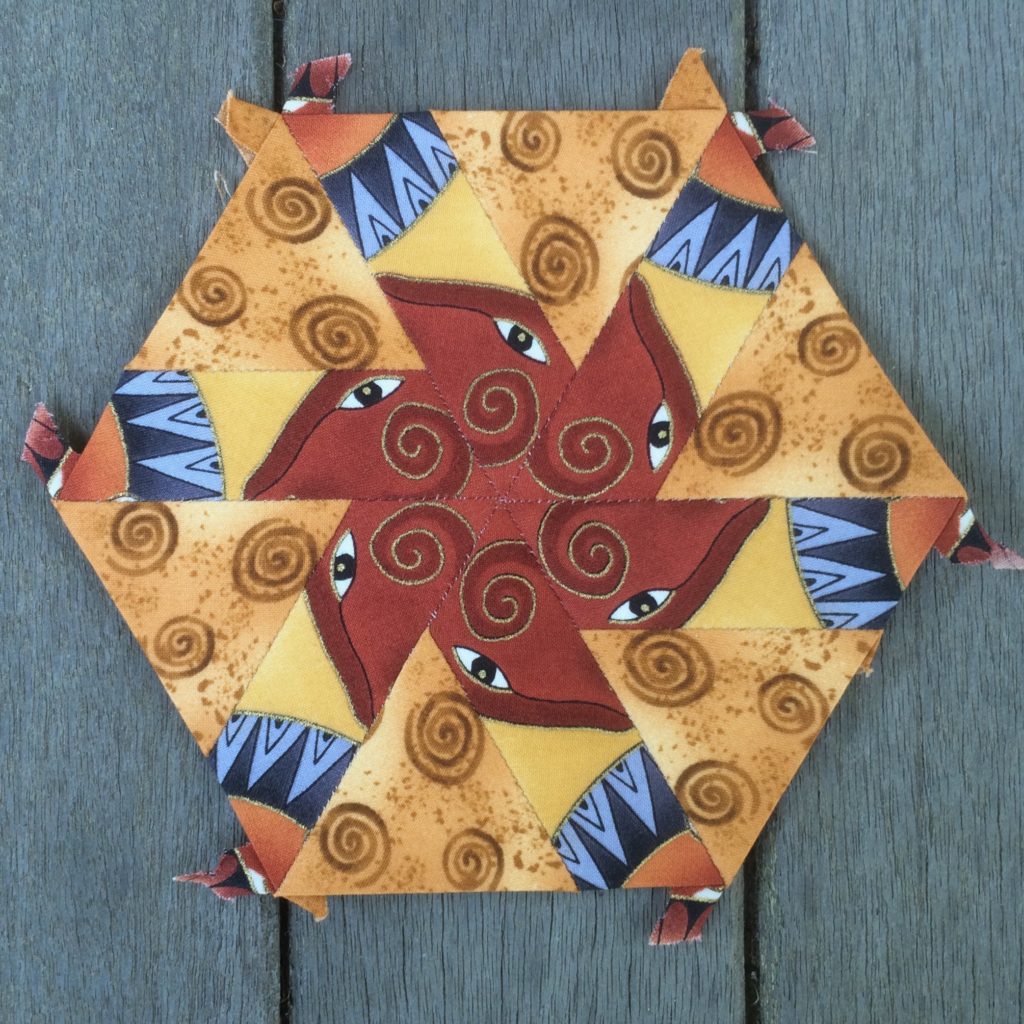 #40 Niki
A slim cut of fabric that is not particularly interesting in and of itself manages to blend nicely with the yellow triangles. The long shape divides itself into two design elements and a buzzsaw emerges in the center of the block.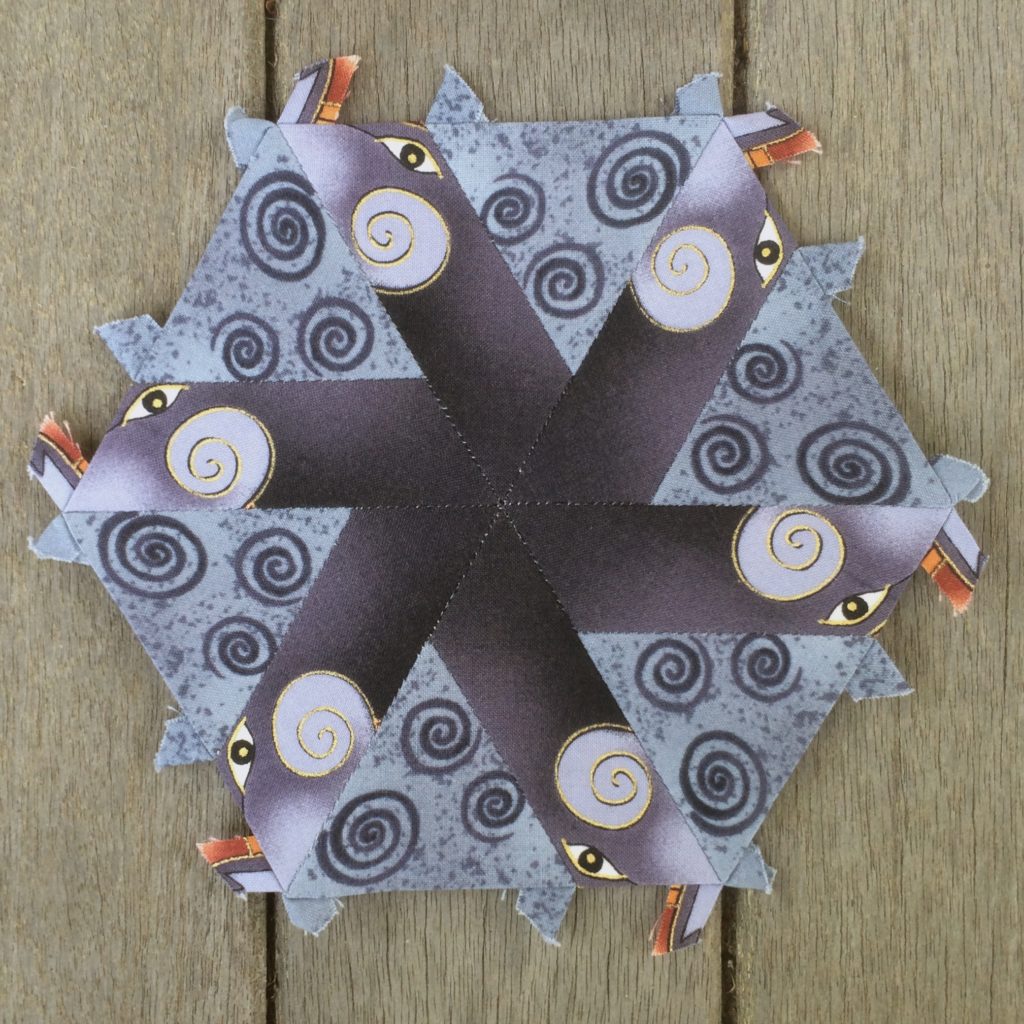 #40 Niki
Horse cheeks make this block interesting. .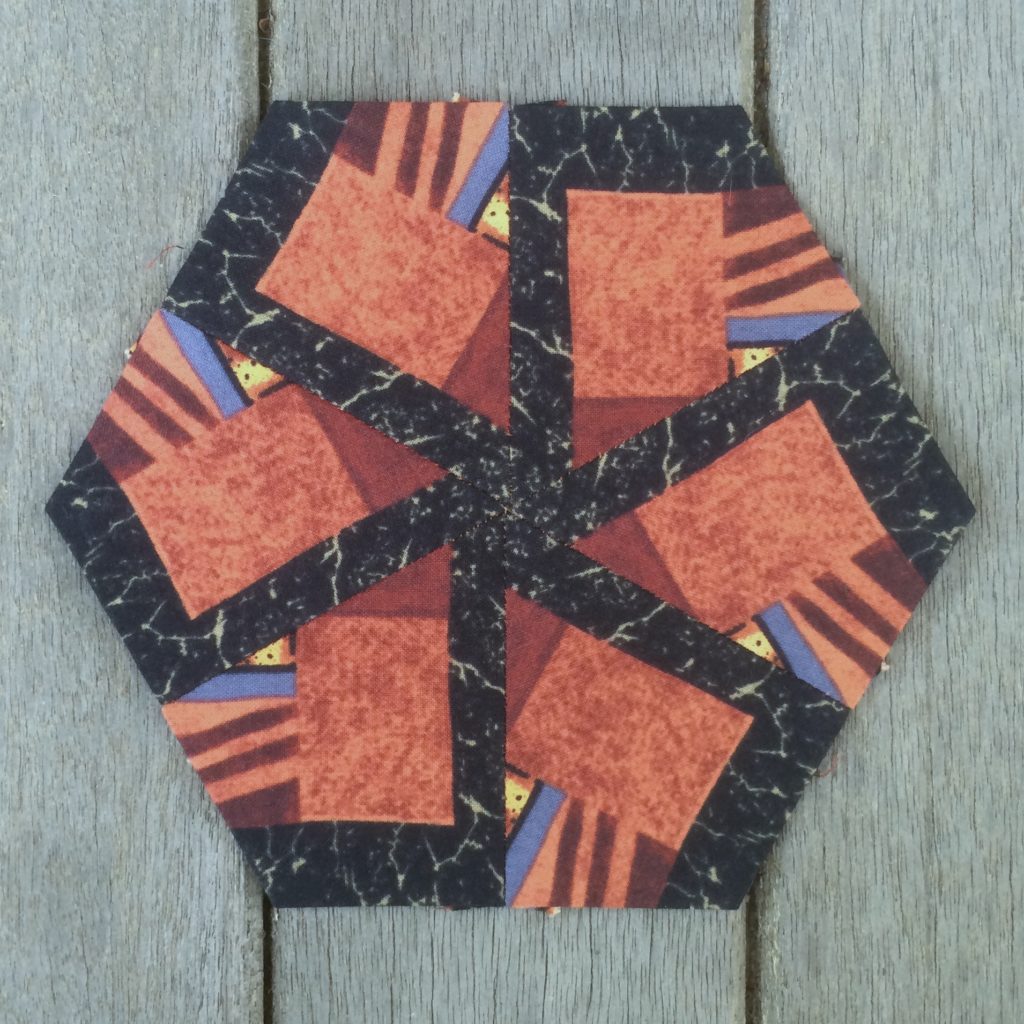 #9 Doris
I love it when the panel fabric does the heavy lifting on a Doris block.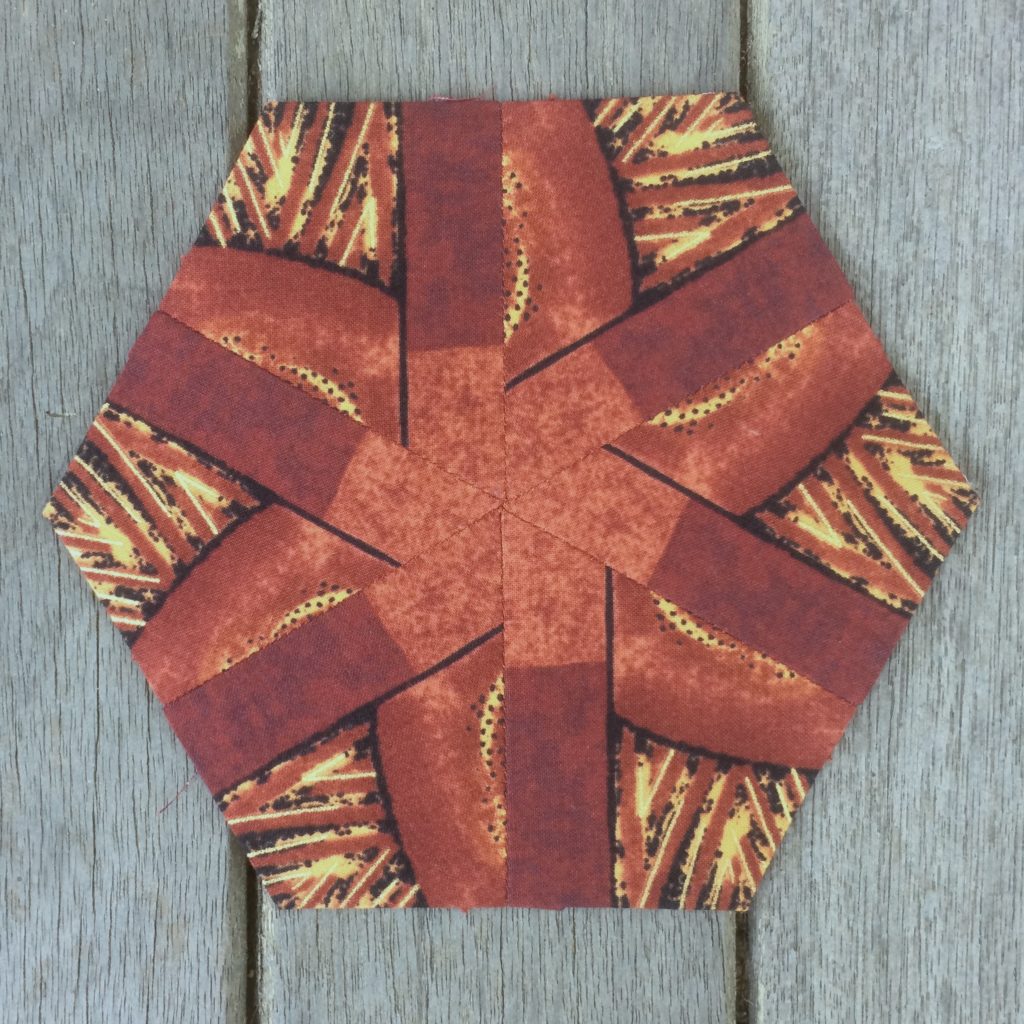 #9 Doris
Once again the panel fabric is doing the heavy listing in the above Doris.