Here are the next five Glorious Hexagons. It is a party of Sharon Blocks.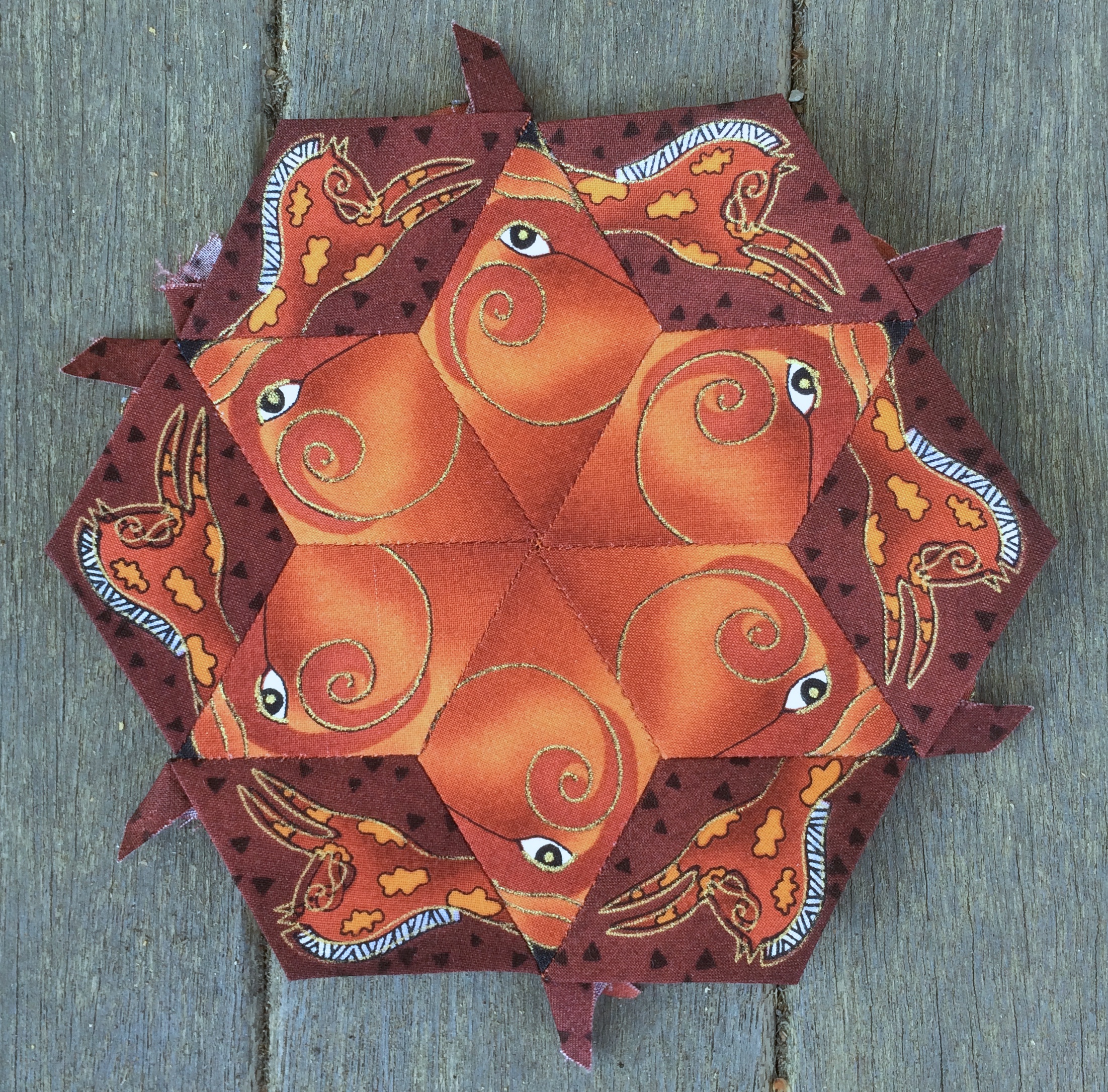 #35 Sharon
I continue to enjoy the Sharon block because it has only 12 pieces and it comes together quickly. In this Sharon I combined the large horse head fabric and the running horses fabric. I enjoy using the swirling horse cheeks as a motif.
#35 Sharon
This Sharon uses the large horse head fabric for the central diamonds. It uses the gold filler fabric for the outer diamonds. I fussy cut three areas with swirls and three areas with triangles for the outer diamonds. I chose the cut for the central diamonds to showcase the blue horse mane motif. I like the way it creates a circle in the finished block. At first I thought that the contrast between the blue and the rest of the block was too stark, but this has become one of my favorite blocks.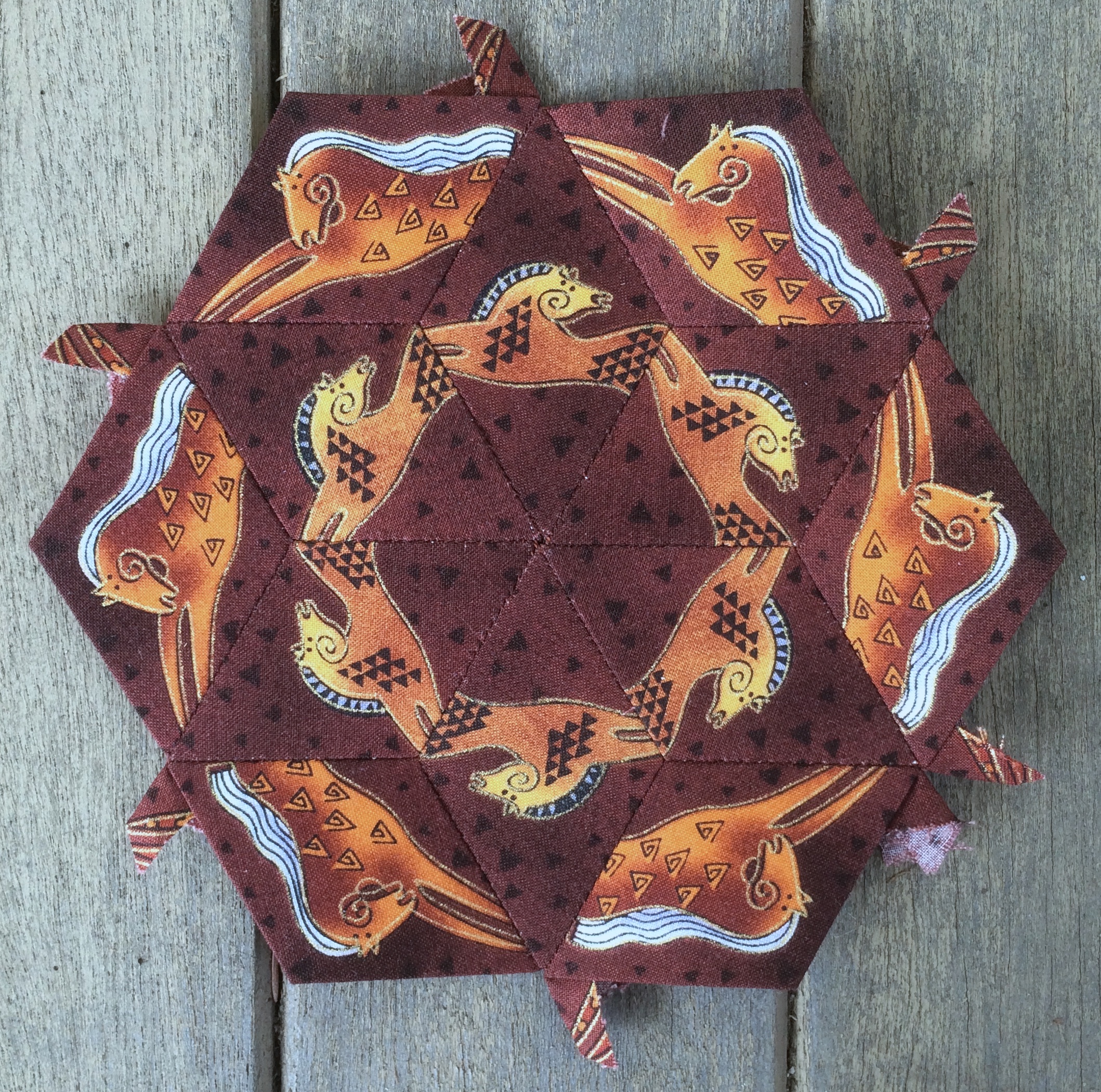 #35 Sharon
I selected two different horses from the jumping horses fabric for this Sharon. I like the circular movement created which is reminiscent of a carousel. Because there are a number of different horses in the jumping horses pattern I will likely be making a number of variations on this block.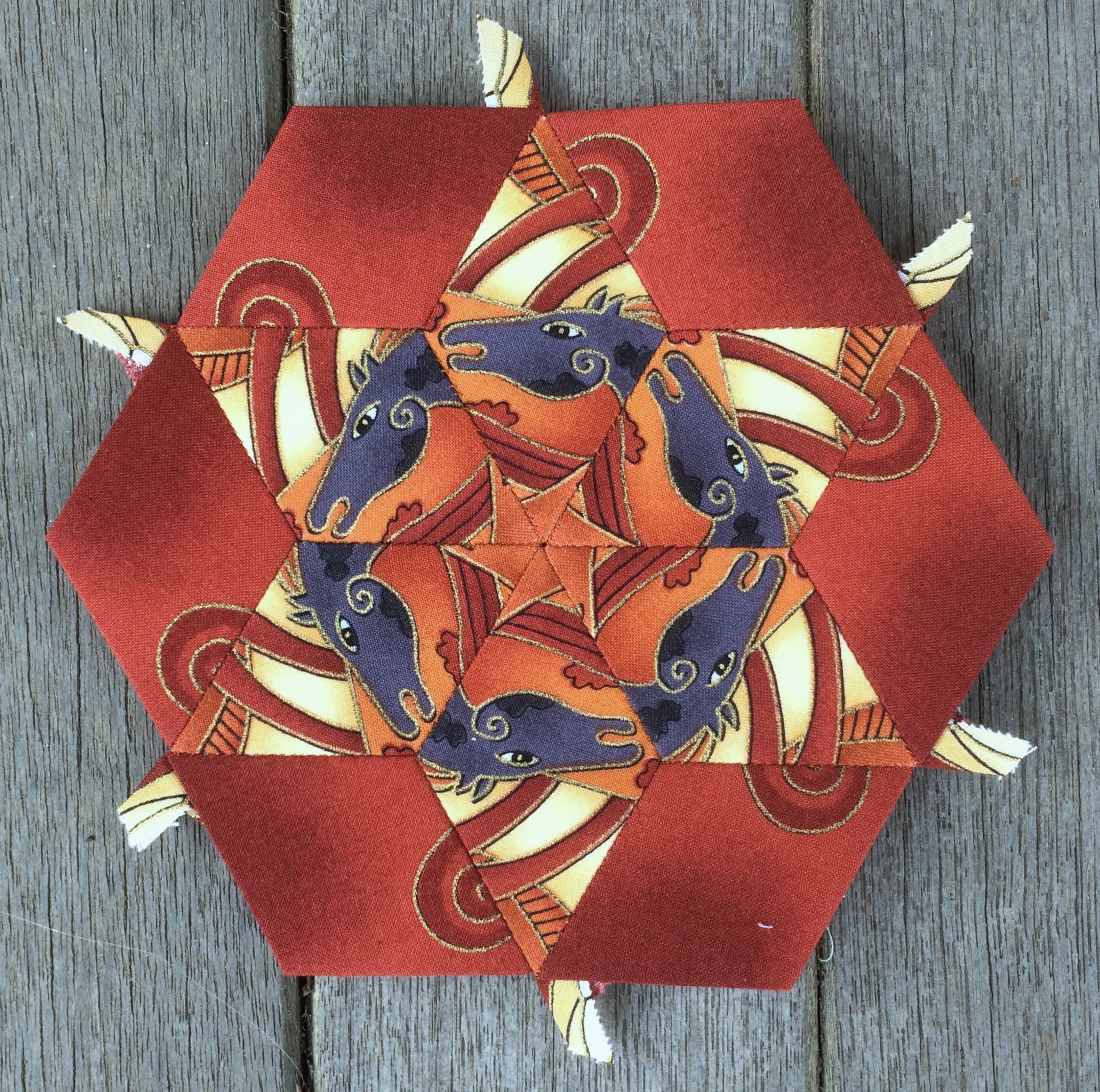 #35 Sharon
This Sharon is one of my favorites. The central diamonds were cut from the running horses fabric. I really like the way that the top of the horse head appears to divide this diamond into two distinct triangles. Once the central diamonds were joined I auditioned them on top of a variety of fabrics to try to find just the right selection for the outer diamond cut. I decided to go with a solid rust area from a section of the large horse head fabric. As I was looking for an area to cut I came across a patterned section that would look as if it were growing out of the central diamonds. I'm very happy with the effect.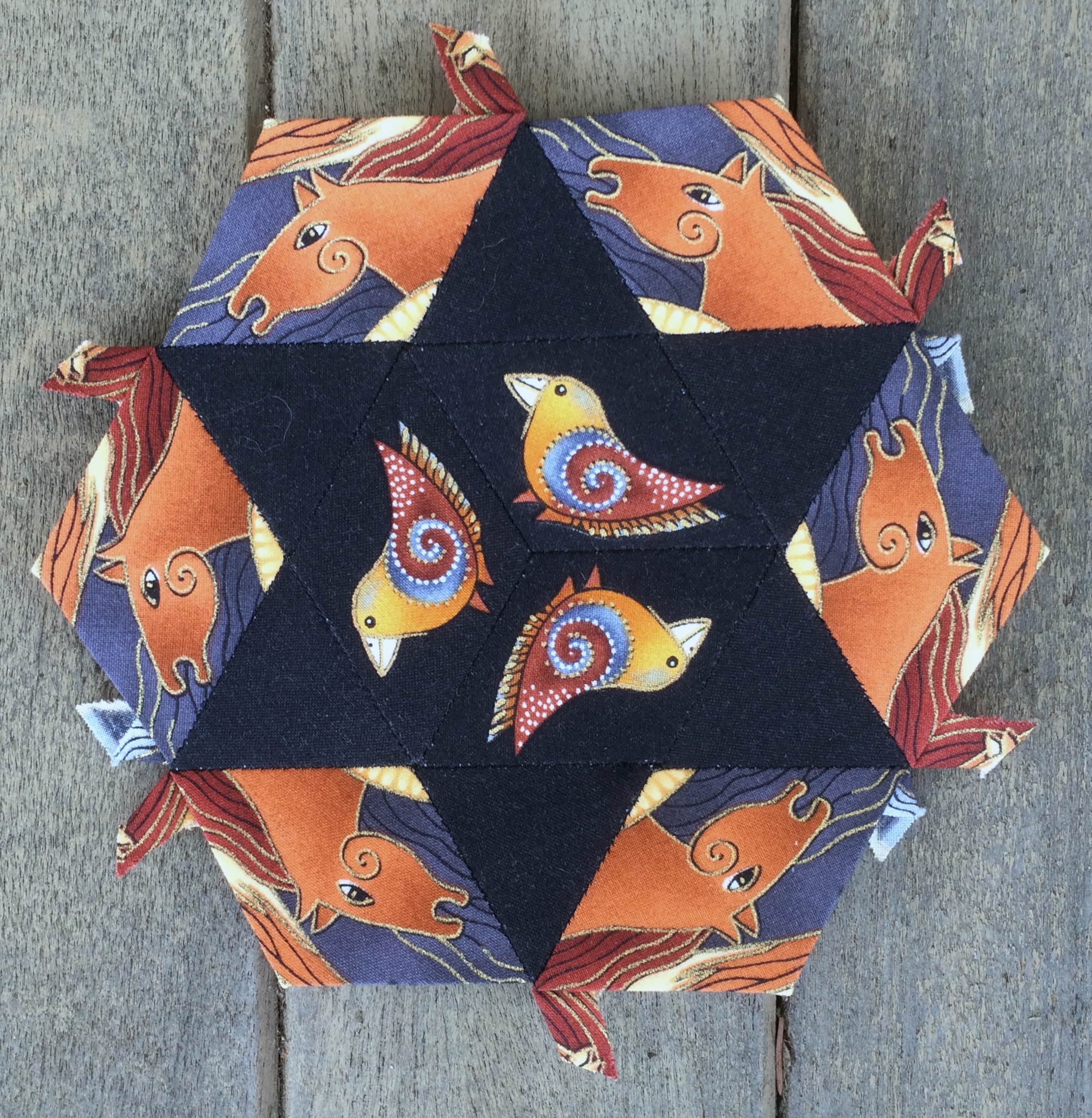 #35 Sharon
This is a modified version of Sharon. I divided three of the central diamond shapes into triangles and used the remaining three to create a large central hexagon. The result is the same, but the change in cuts was necessary in order be able to cut the three birds for the center of the star. The central pieces come from the bird fabric with the black background. The outside diamonds come from the running horses fabric.