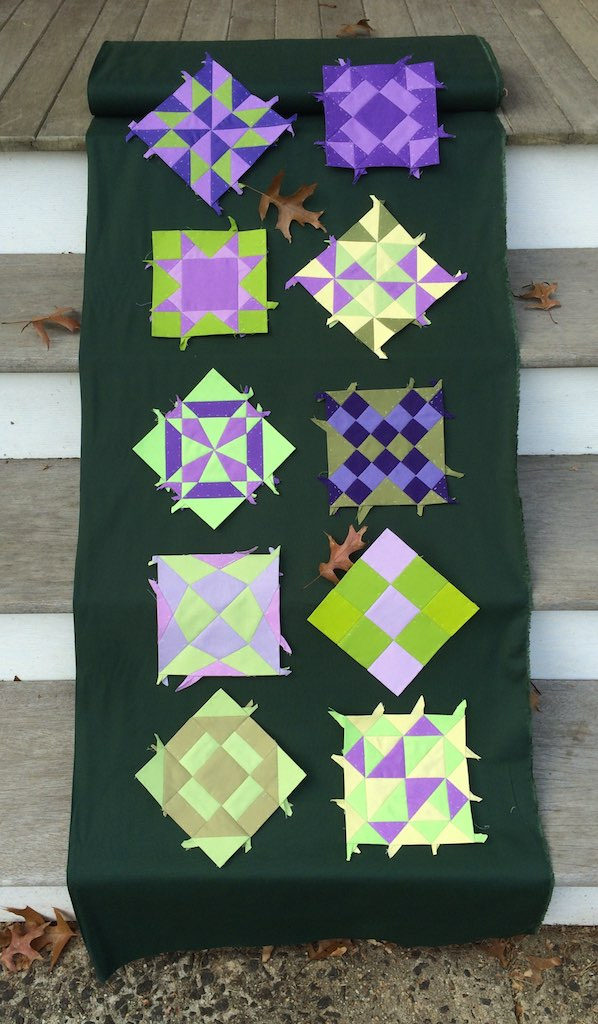 It is the end of another month of working on the Farmer's Wife Quilt. Above you will see all of the blocks completed in November excluding those that I worked on ahead of time at the CJMQG retreat a couple weeks ago.
We had three blocks to do this week. Luckily one of them was the simplest block in the book.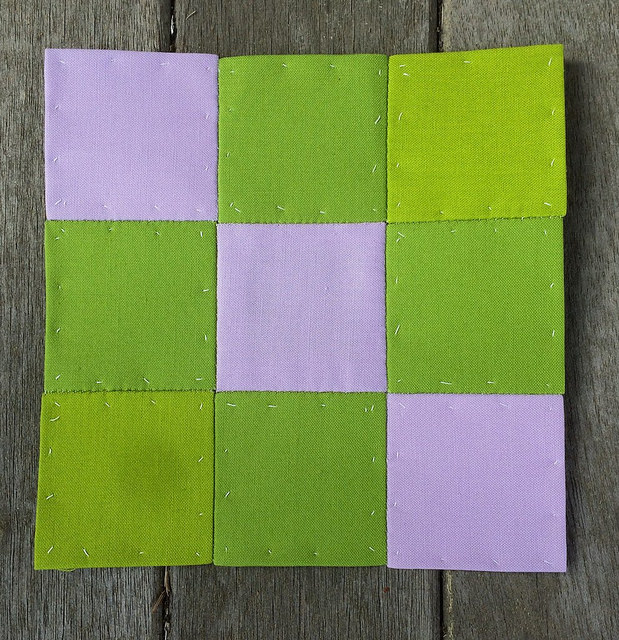 #79 Patience
Patience is made with the Kona Solids: Lime, Pea Pod, and Thistle.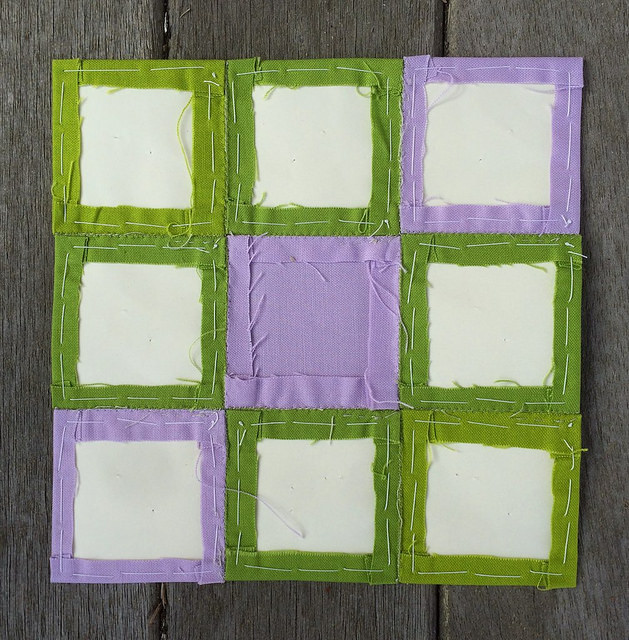 Patience From Behind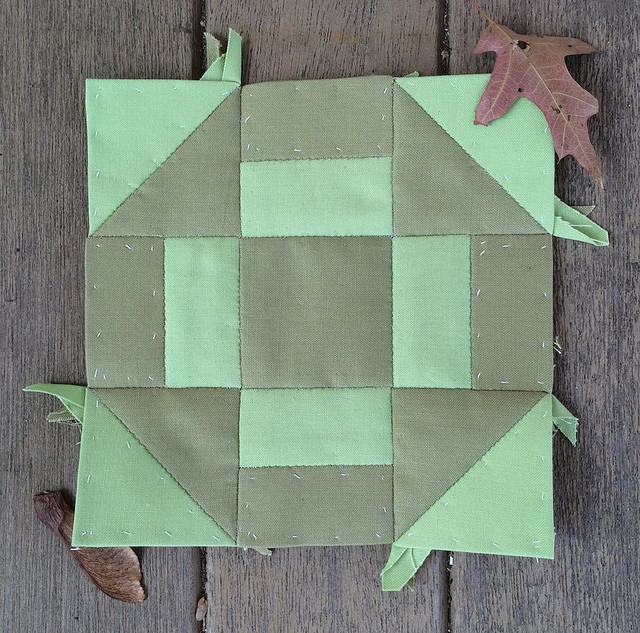 #80 Patricia
Patricia is made with the Kona Solids: Sweet Pea and Tarragon.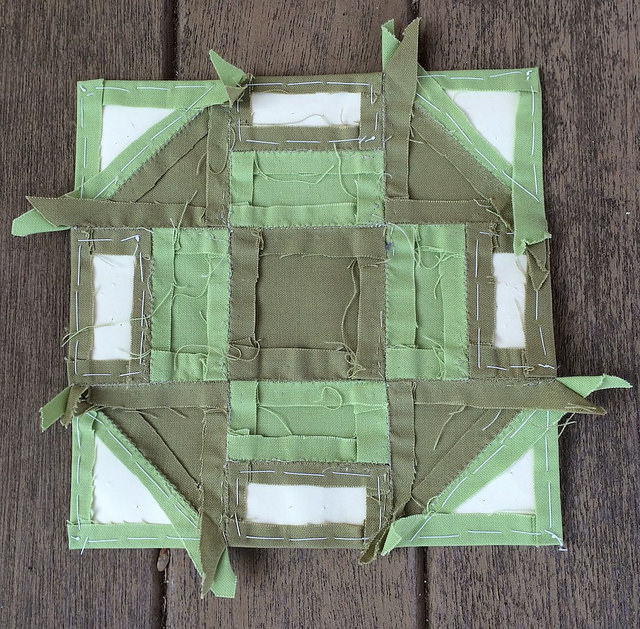 Patricia From Behind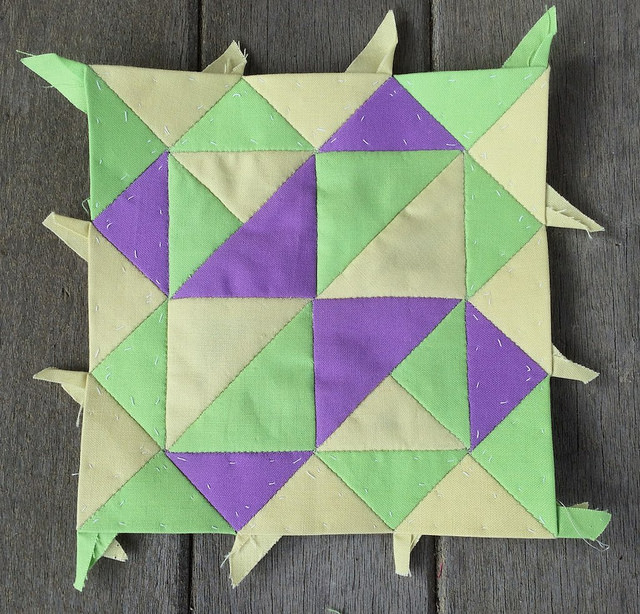 #39 Grandma
Grandma is made with the Kona Solids: Cabbage, Celery, and Dahlia.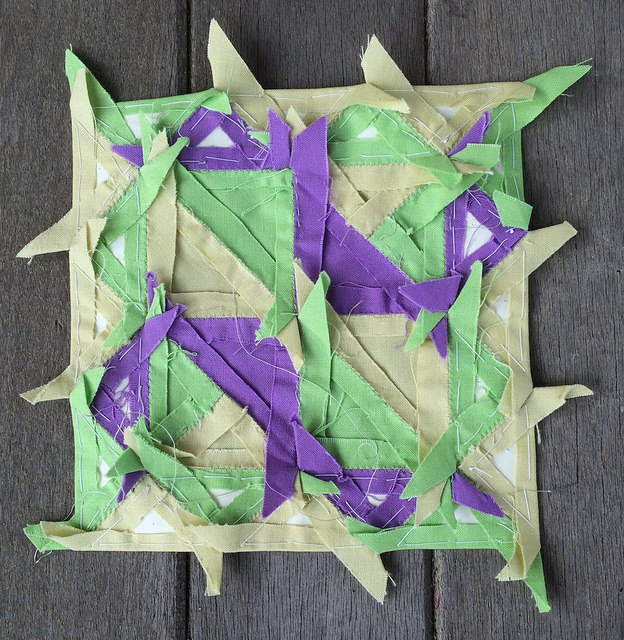 Grandma From Behind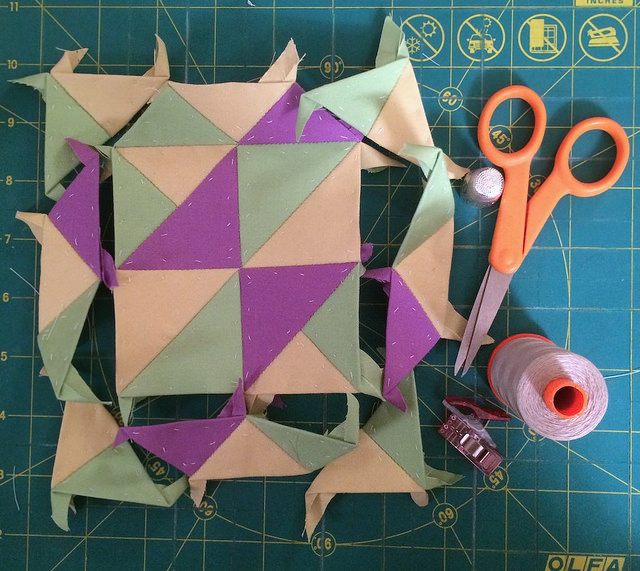 Process Photo of Grandma
I am linking up to the Farmer's Wife Link Party over at Gnome Angel.
I am also linking up to the Monday Morning Star Count with Jessica over at Life Under Quilts.