This week we had two blocks to complete for the Farmer's Wife Quilt Along.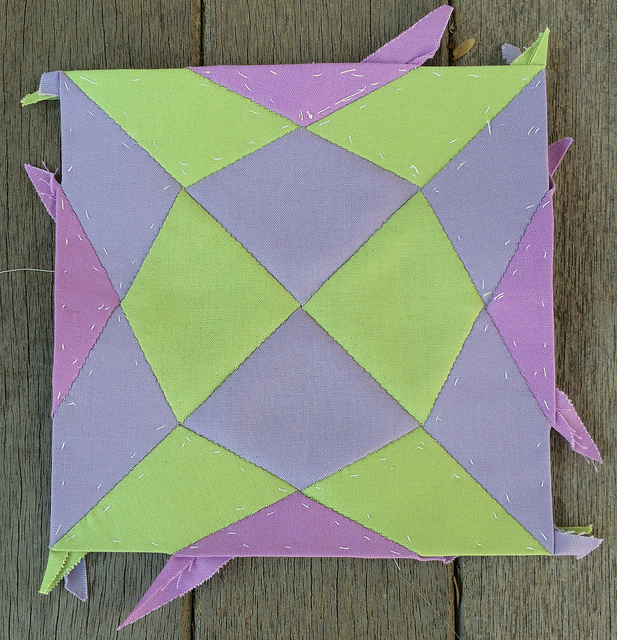 #46 Jewel
Jewel was created with the Kona Solids: Pansy, Tarragon, and Lilac.
Jewel was completed at the CJMQG Retreat last weekend. She only took about four hours to do. I was surprised that one of the five blocks that I did to get ahead was chosen as one of the blocks of the week. After all, there were more than 80 blocks left to go.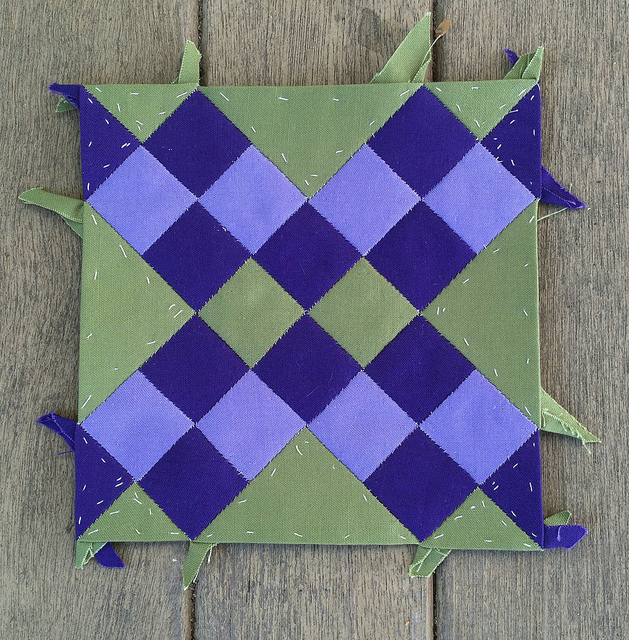 #90 Sara
Sara was created with the Kona Solids: Purple, Amethyst, and Ivy.
Sara took about five and a half hours to do.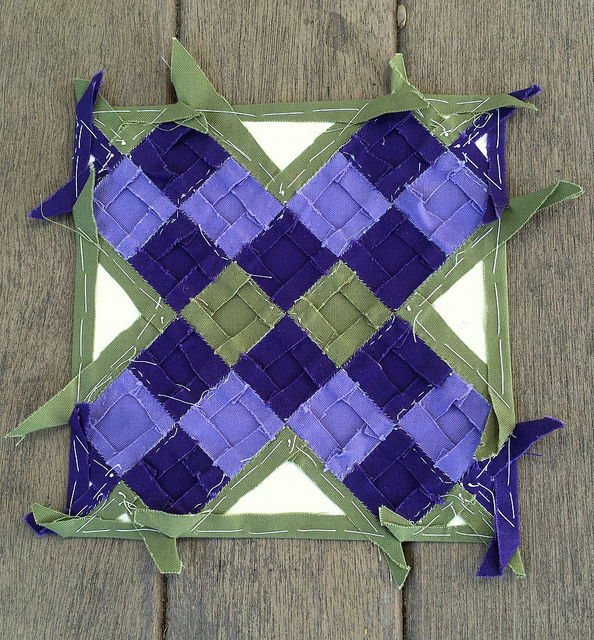 Sara from behind.
Here are a few process photos of Sara.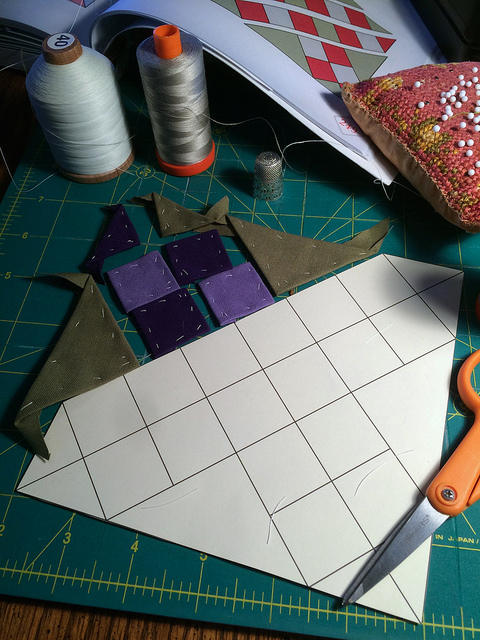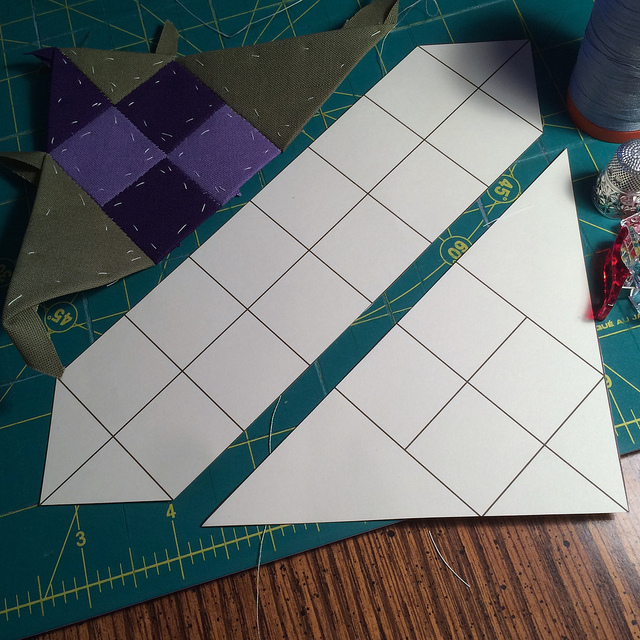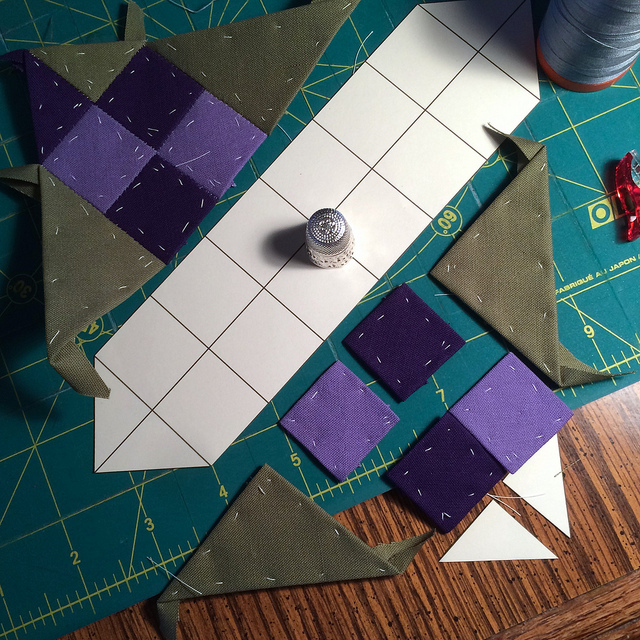 I am attending the Link up Party over at Gnome Angel.
I am also linking up with the Monday Morning Star Count with Jessica over at Life Under Quilts.