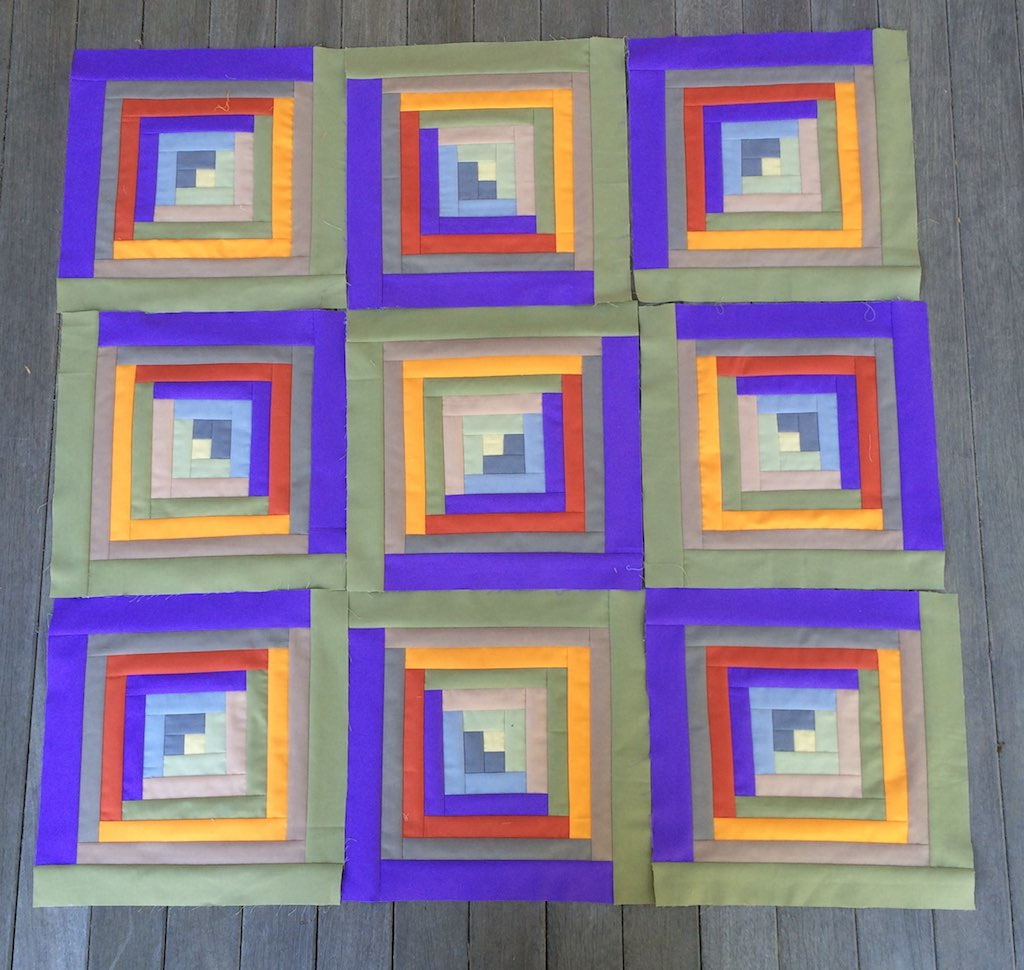 I fleshed out that central medallion with five more blocks this week to bring it to a 3 x 3 configuration. I need six more blocks to finish off the 3 x 5 configuration I am seeking.
After I have my medallion blocks finished I will need 41 blocks of a more random nature to create the frame for the medallion.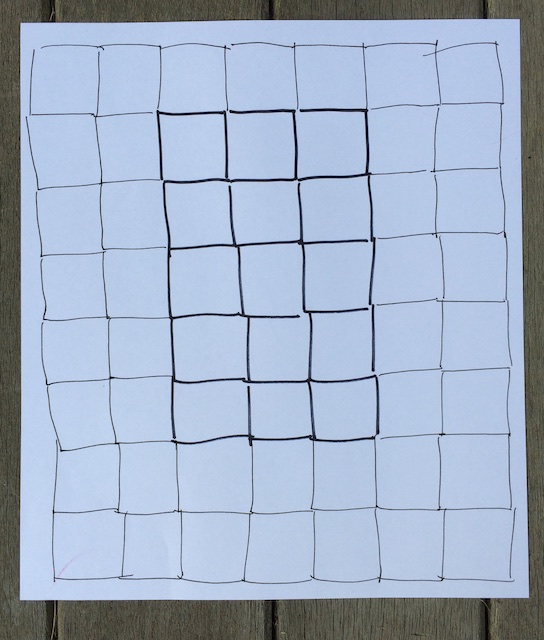 I may already have that many additional blocks, but I may create a few more so I have some options when it comes to making selections as I assemble the final quilt. Any blocks left over may find their way on the back of the quilt in a more modern layout. Did I hear you say, "Alternate Grid"? Or maybe you were thinking, "Slice and Dice"?