I think it is time to admit that I have a few Unfinished Objects.
I have not touched the Batik Flower Garden Quilt in nearly three months since getting the Janome Skyline S5, and it is starting to feel like a UFO. I have been devoted to my Log Cabin work since getting my machine, and my EPP production has slowed to a snail's pace. I wrote about wanting to add a few more rows of hexagons to the edges of the Batik Flower Garden Quilt, but I am seriously thinking of just basting it and getting started with the hand quilting. I definitely want to hand quilt this one. I think it may be large enough.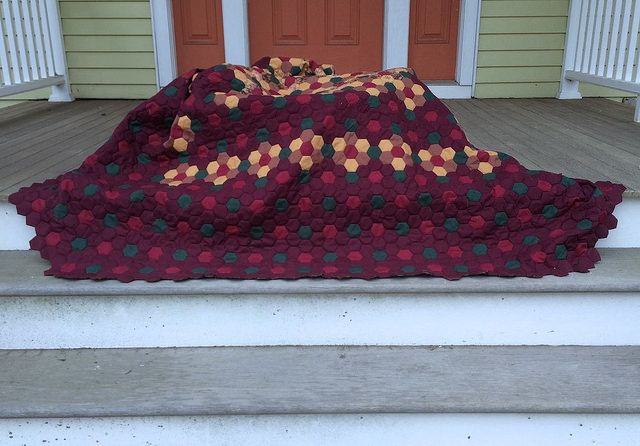 It was December of last year when I put the final border of hexagons on the Diamond Quilt. I think that qualifies it as a UFO. There is something intimidating about a finished quilt top waiting to be basted. That is where I stand with the Diamond Quilt. I am thinking that maybe I will baste it after I do some practice with machine quilting. Nearly a year of psychic distance makes me think that I might be willing to quilt this by machine instead of by hand.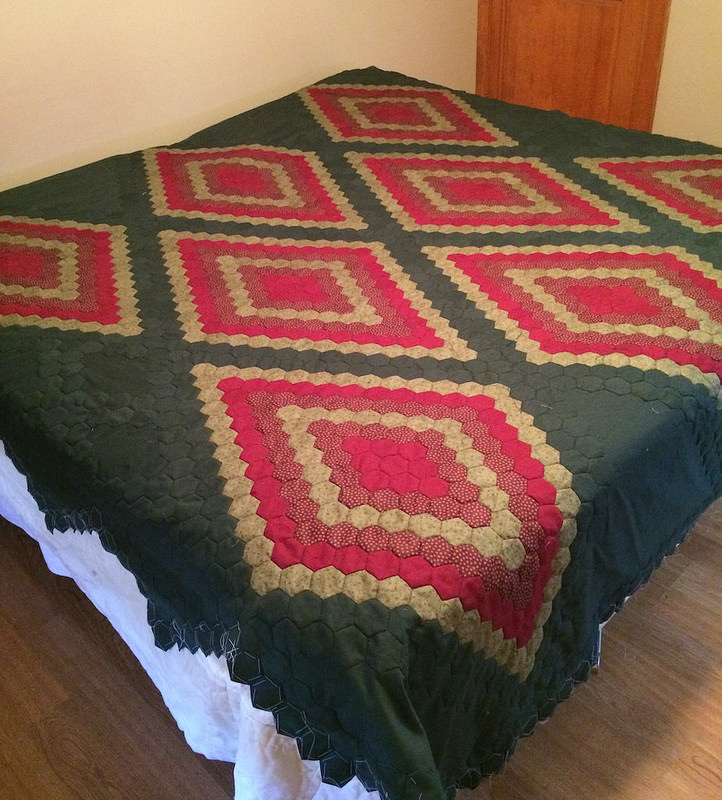 Then there is the table runner that has been sitting on the cabinet in my living room. It hasn't been batted, backed or quilted yet, but it looks very nice on the cabinet.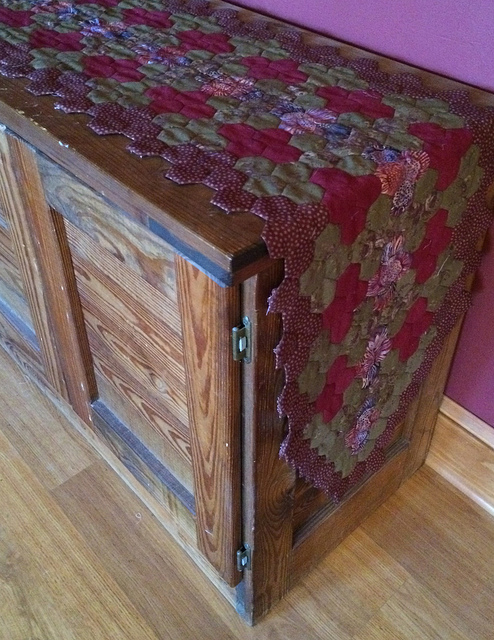 As for my EEP progress this week? I have made six more flowers for the Low Volume Quilt.
Here is a close up of the fabric I recently cut into squares from my low volume fat quarter bundle.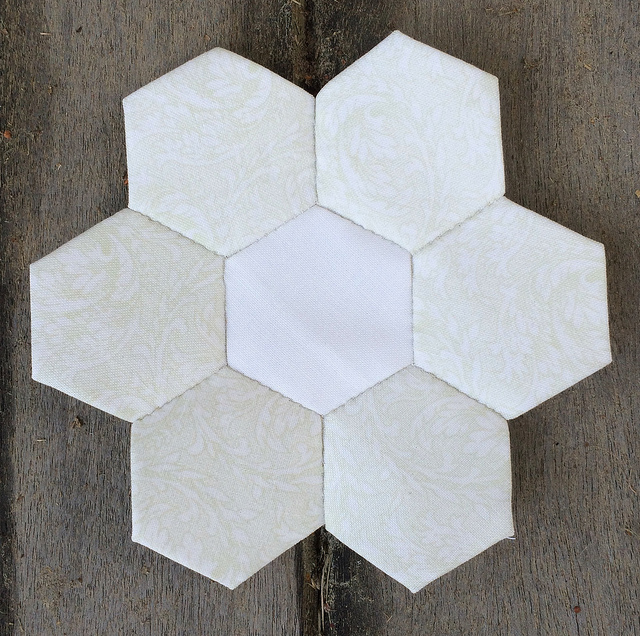 It is hard to see the pattern, but it is a lovely subtle greenish color.
Here are four flowers made of that fabric.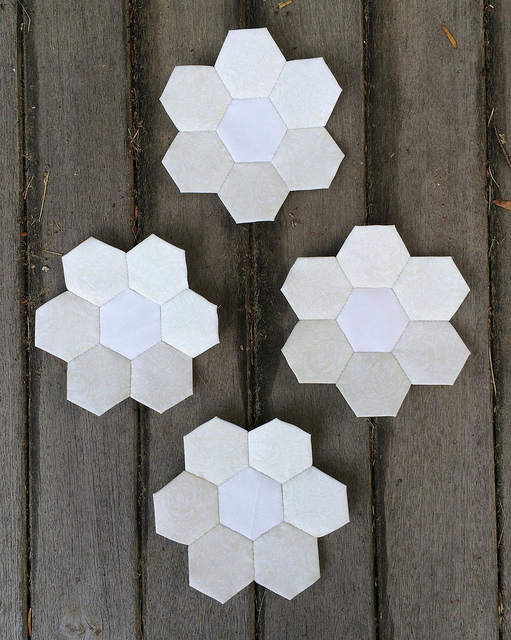 In addition to that I made two other flowers.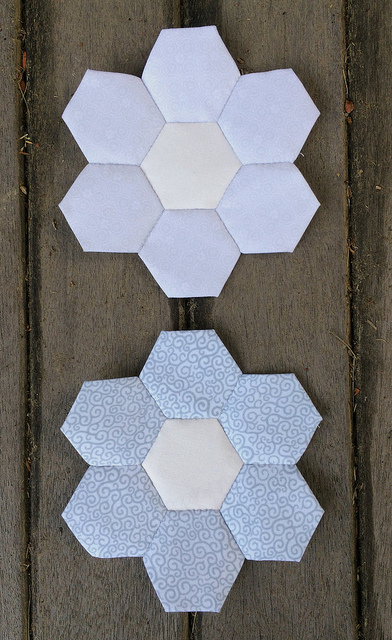 I now have a total of 58 flowers for my Low Volume Quilt.
Those of you visiting from Jessica's Monday Morning Star Count might enjoy reading my post about my first machine quilting project.