I attended a technology workshop today at the Pennington Quilt Works. Jessica Skultety, the President of the Central Jersey Modern Quilt Guild did an excellent presentation of what are arguably the four most common social media sites for quilters. She covered Flickr, Facebook, Pinterest, and Instagram.
I've used Flickr and Facebook pretty extensively. I do have Pinterest and Instagram accounts, but I have really done nothing with either of those services. I have a total of seven pictures up on Instagram, and one of them was posted today during the workshop. That happened to be a photo of my newly acquired Janome Skyline S5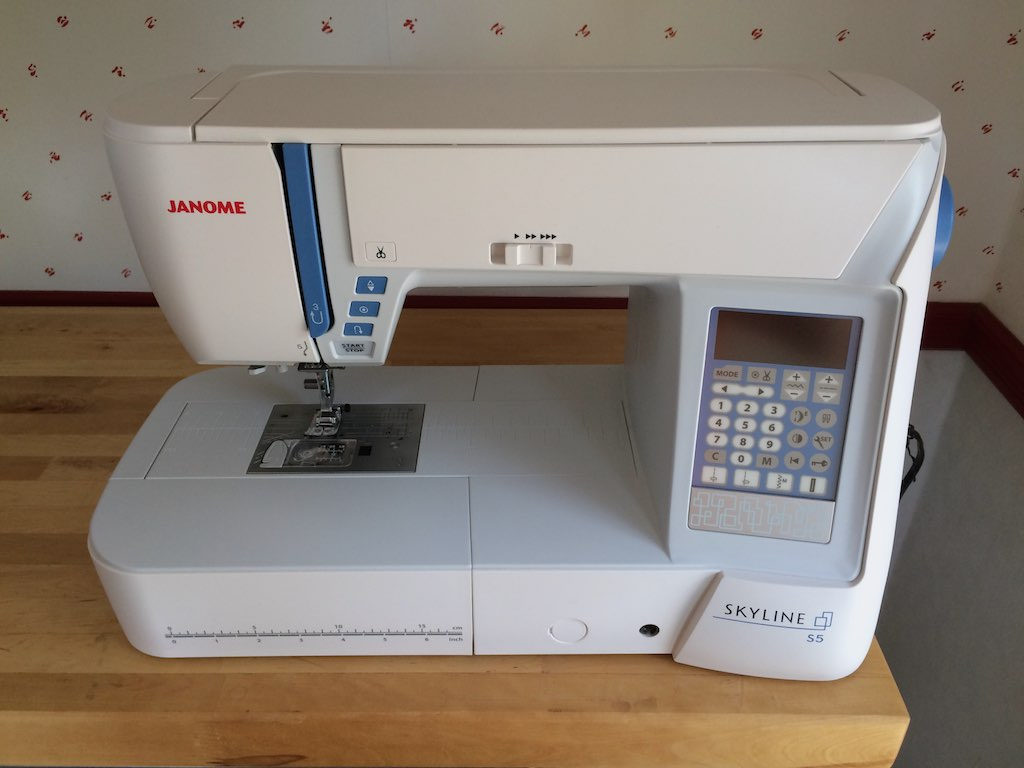 One thing Jessica talked about was a service that would automatically post to Facebook when one publishes a blog post. That service is called Networked Blogs. I signed up before leaving the workshop. When I got home I explored the site a bit more on my desktop, and a search for "quiltyhabit" brought me to Jessica's blog on Networked Blogs, and I was able to follow it.
I noticed under "settings" there is an option to have Facebook Integration. That is what Jessica must have been talking about when she said it would post to Facebook for me. So this post is a test of the Facebook Integration functionality. I am hoping to see this pop up on my Facebook Timeline after I post it here.