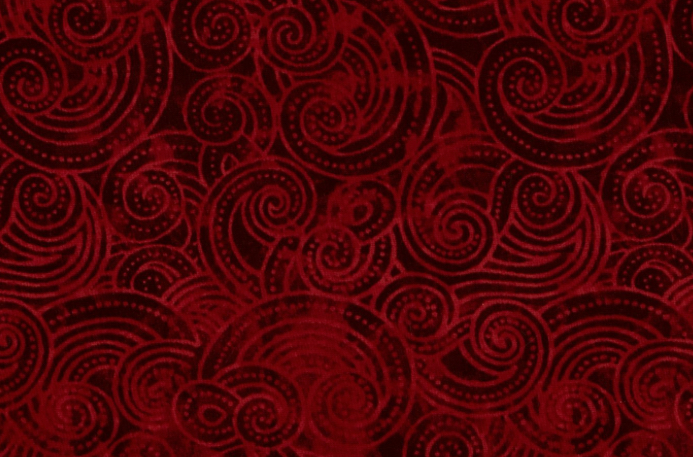 I will be ready to baste the Batik Flower Garden Quilt in a week or so at the rate I am going. I'll probably just be adding one more row of hexagons to all four sides, maybe another additional row to the left and right. However, soon I am going to have to back this baby and baste her.
I recently learned about the 108 inch backing fabrics that make it unnecessary to sew together lengths of yardage for large quilting projects. I decided to take a look over at The Fat Quarter shop to see what they had. I order my Kona solids from them. They didn't have many wide fabrics, and nothing I thought suitable, so I headed over to Amazon on a hunch. I was amazed at how many fabrics they had. I started saving ones to my wish list that looked like likely candidates. Then I came across the gorgeous fabric pictured at the top of this post, and it was love at first sight. The fabric is named Essential Dotty Waves. The darker color in the background looks as if it will nearly match the burgundy I will be using for the binding. The large swirls will work beautifully with the circular quilting that I plan to echo the the hexagon flowers. I did a sample quoting piece, and posted about it earlier, but I will include a photograph of the quilting design below: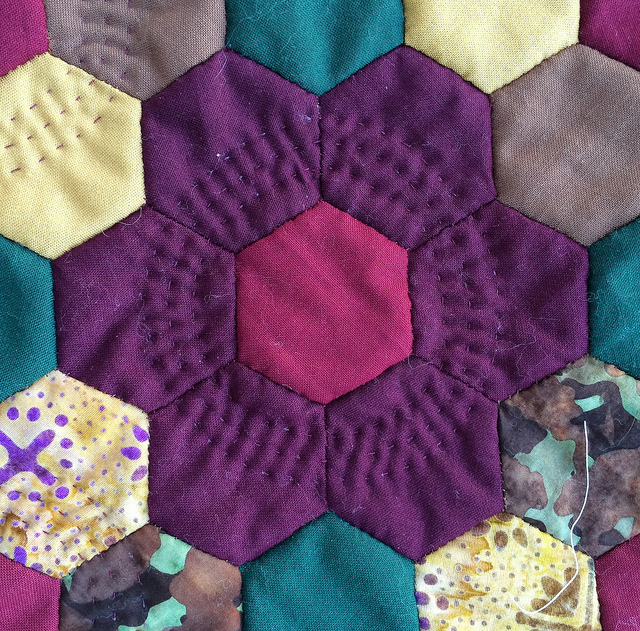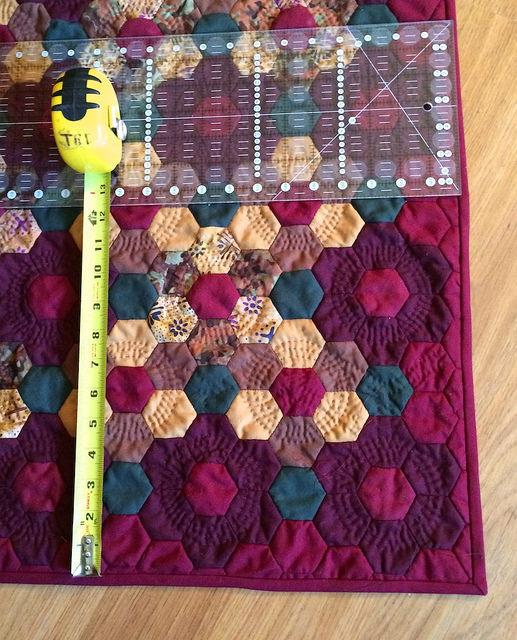 I noticed that the order was going to be fulfilled by fabric.com, so instead of ordering from Amazon, I decided to head over to fabric.com directly and search for it. I ordered three yards of it, got free shipping on my order, and stated an account with the site.
While I am a supporter of my local quilt store for patterned fabrics, they don't have much in the way of solids, and I doubt that they have any 108 inch backing fabrics at all.