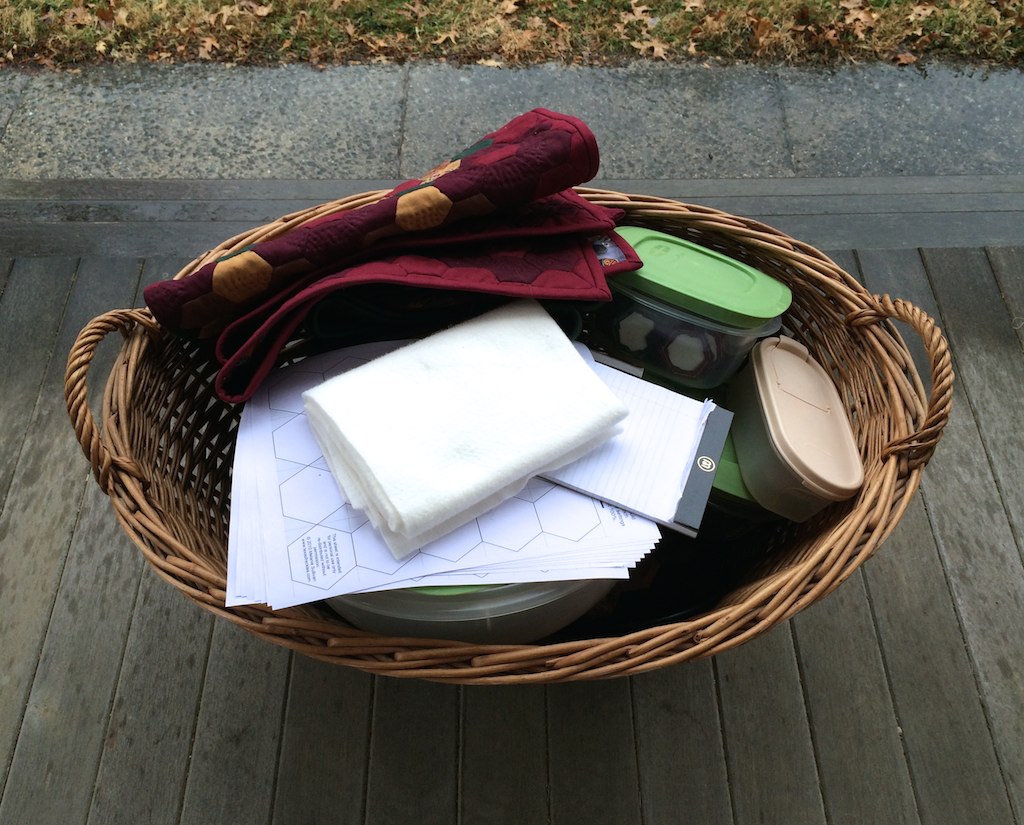 Here is my basket all packed and ready to go.
I was all psyched for the Central Jersey Modern Quilt Guild Sewcial at the Hopewell Train Station today. Unfortunately, the event was first postponed by two hours because of bad weather, and then cancelled for the day because the weather continued to be terrible with salting of roads and major sheets of ice causing dangerous traffic conditions.
That won't stop us from having a virtual sewcial though.
All day today the Central Jersey Modern Quilt Guild members will stitch their little hearts out and post to instagram with the hashtag #cjmqg. You can follow along on Instagram to enjoy the fun.
Here are my contributions to the day's discussion: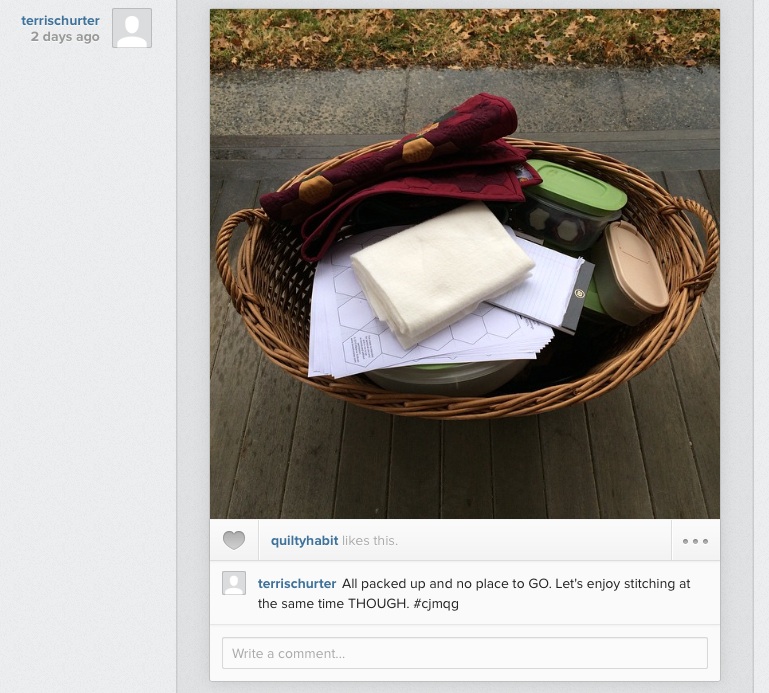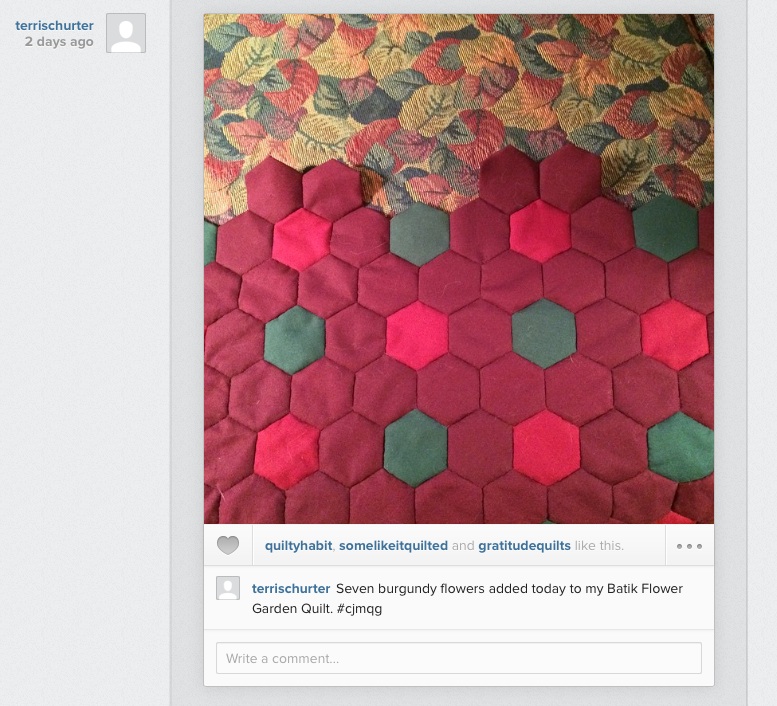 Our real life Sewcial will be scheduled for another day soon. I am anxious for it to take place because I am interested in asking people how they like their machines since I am thinking of buying a new one. I'm currently using the machine I learned to sew with in the 1960s.
My English Paper Piecing progress for this week was the construction of 24 burgundy flowers. That is just enough to add another border to both sides of the Batik Flower Garden Quilt. It also means I can postpone the decision for another week about which end of this quilt will face up.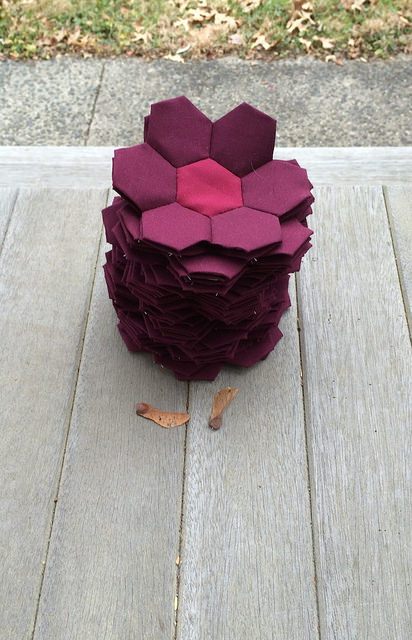 Update: It is Tuesday. It's time for me to link up to Jessica's Monday Morning Star Count.
By now I have finished adding twelve flowers to one side of the quilt top. I've also added the green hexagons along that edge. I am working on the second side with eight flowers added. With only four more flowers to go, plus the addition of green hexagons, I could conceivably finish the second side today.