Last week I completed a border of burgundy flowers and took photos on my front porch photo staging area. I decided that it was time to show how the batik flower garden quilt is fitting on the surface of a queen sized bed. I took a few photos on my bed in my cramped bedroom and realized that I not only didn't have enough light to take good photos there, I also didn't have enough room to take the pictures. It's a really small room. The bed dominates it.
So I took my quilt top to the local mattress store, which happens to be a Sleepys where my husband and I have done business in recent years. I bought my queen sized mattress there, and the two twin sized mattresses that reside in what we still call Lucky's room. Lucky is the dear cat we lost last week.
I placed my quilt top on a couple of queen sized mattresses and went to town doing a photo shoot, and here are the results: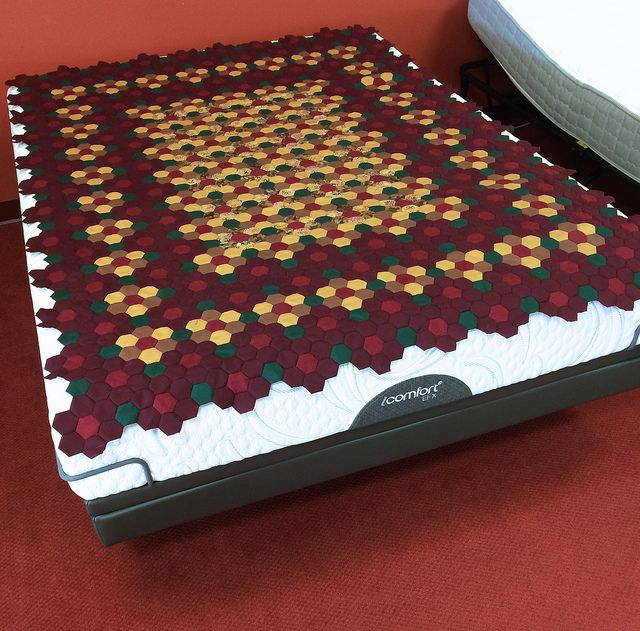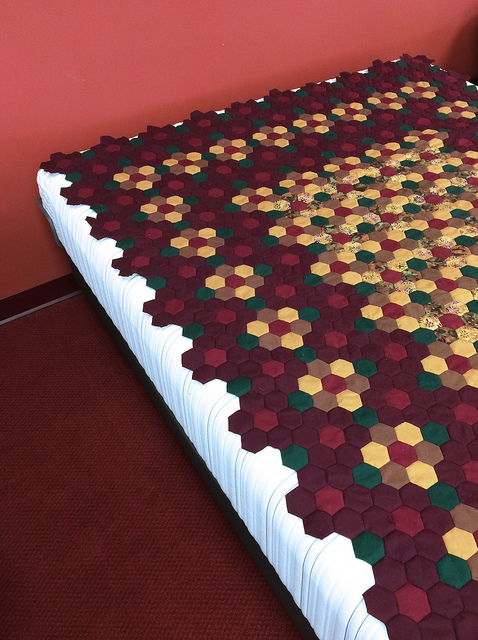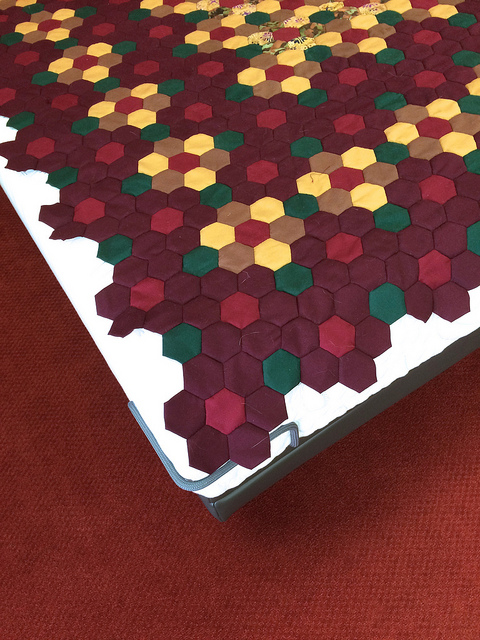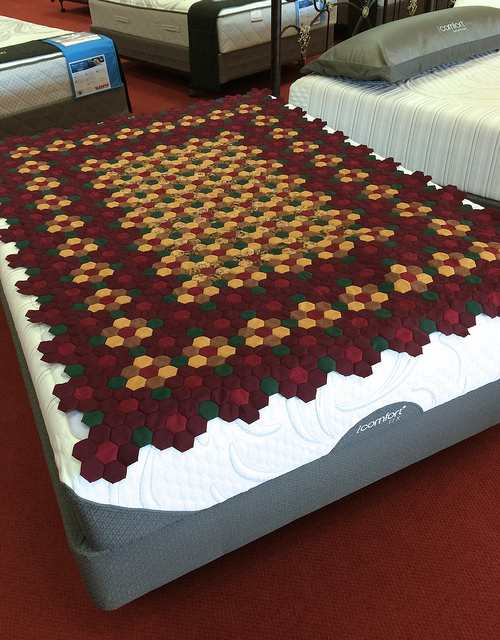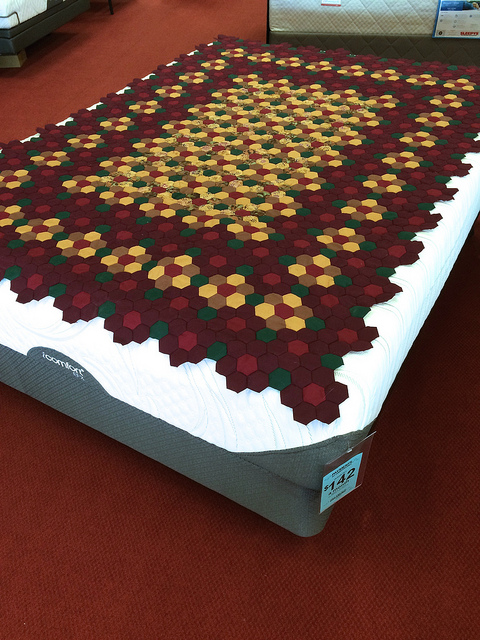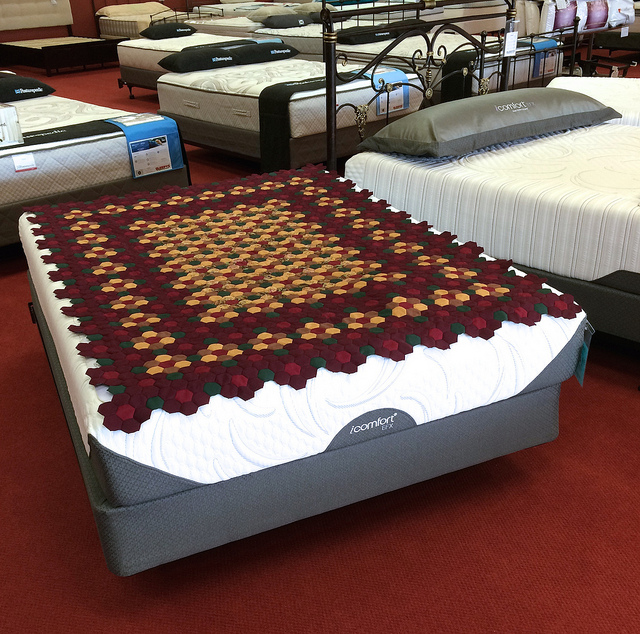 Aside from my photo shoot I managed to accomplish some stitching this week, although not nearly as much as last week.
I basted up 53 hexagons for my scrap hexagon collection. Every now and then I will stitch up another flower from that collection. One of these days I will be putting together a scrappy utility quilt from those flowers.
I also put together some flowers that I hope to use along the foot of the Batik Flower Garden Quilt design. These flowers are a combination of solid and batik. I ran out of the brown batik, so I had to substitute the solid brown.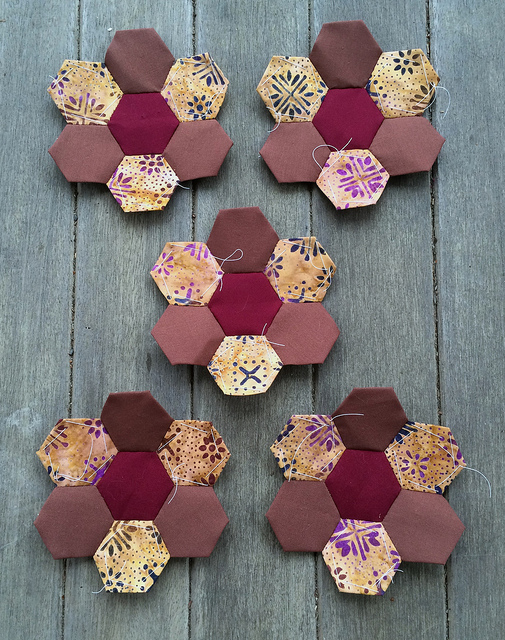 I also put together three burgundy flowers and added them to one of the sides of the quilt. I am anticipating continuing that border along both sides and the bottom.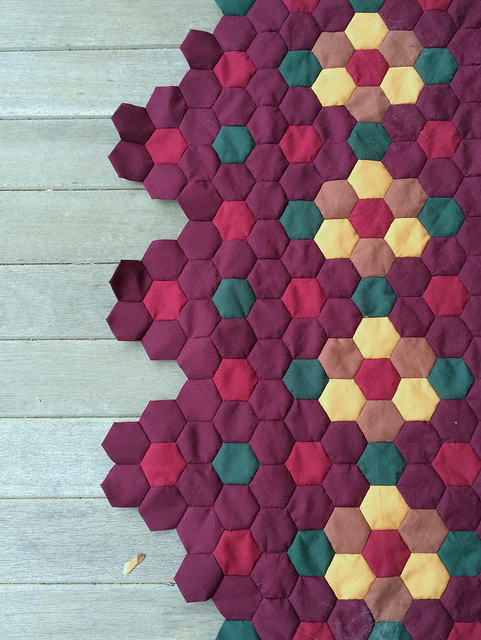 The salesman at the Sleepys store was very polite and invited me back to take photos any time I wanted. So I will probably return after completing this next round of burgundy flowers.
Those of you coming to this post from the Monday Morning Star Count link back, please take a look at my progress post from last week.