As predicted last week I managed to finish adding the fourth row of burgundy flowers to each side of the Batik Flower Garden Quilt. So it was back to the mattress Store for a good look at how the top is fitting the mattress.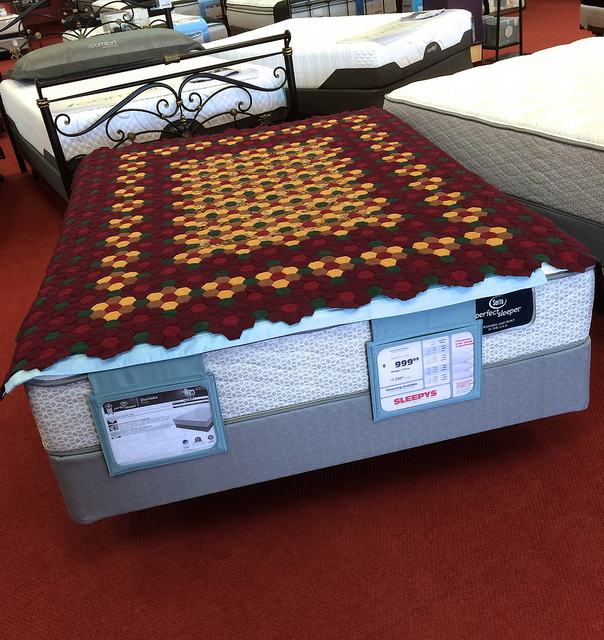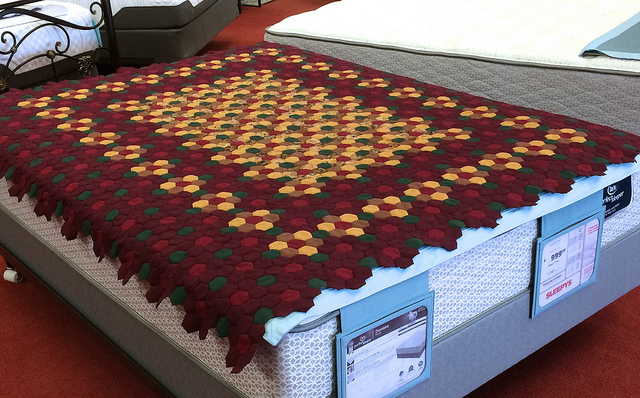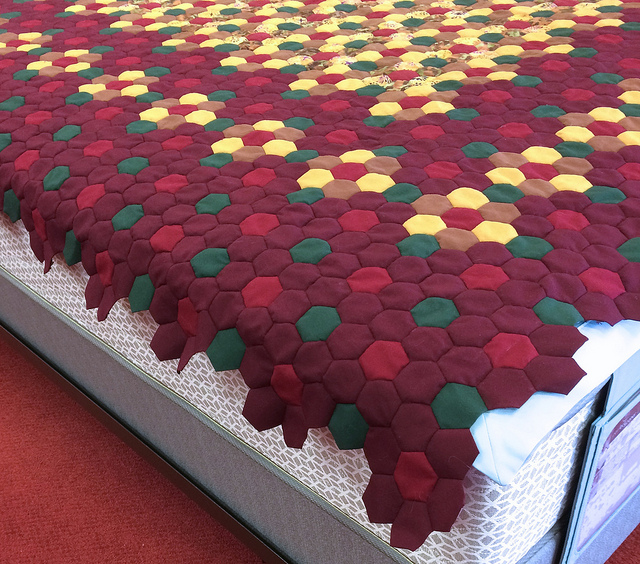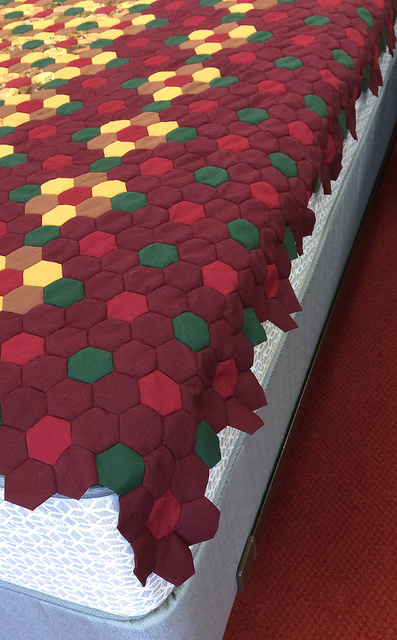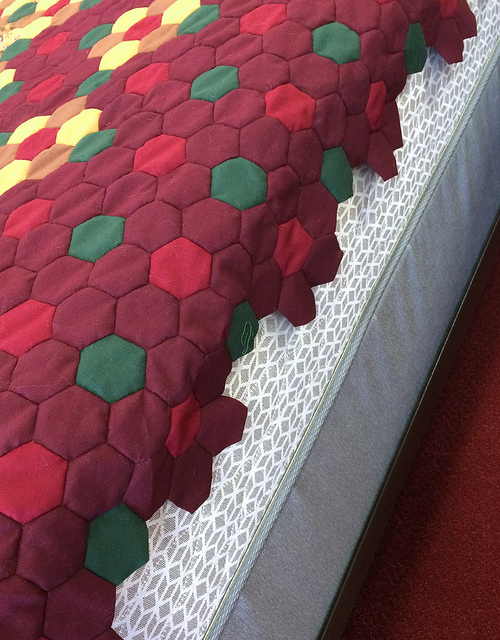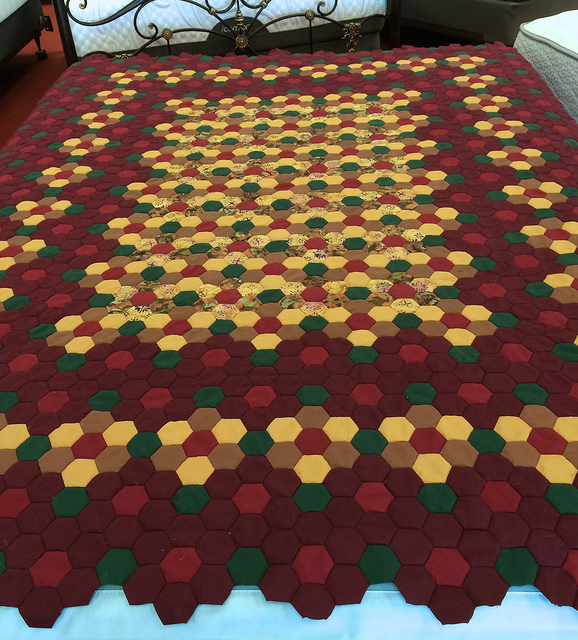 I managed to baste 144 burgundy hexagons which is enough to put together 24 burgundy flowers for the bottom edge of the quilt.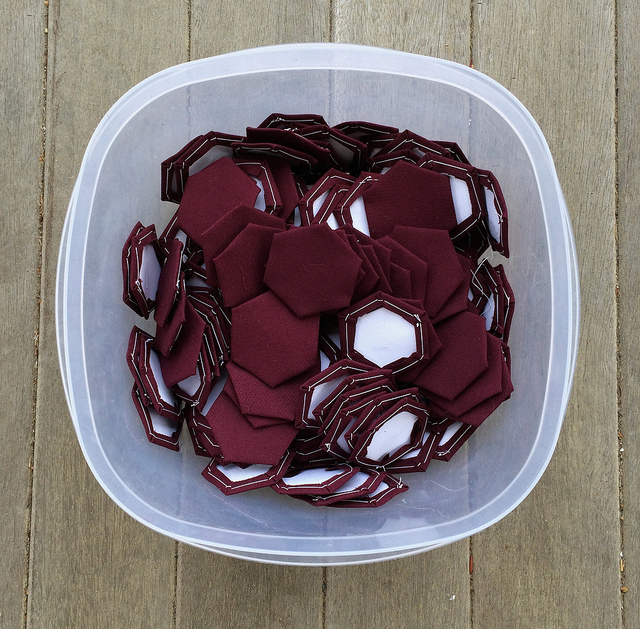 By this time next week I hope to have a decision about which end will be facing up. I also plan to have all 24 burgundy flowers completed.