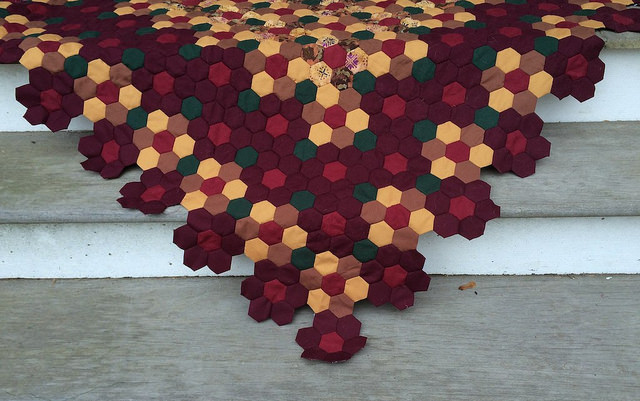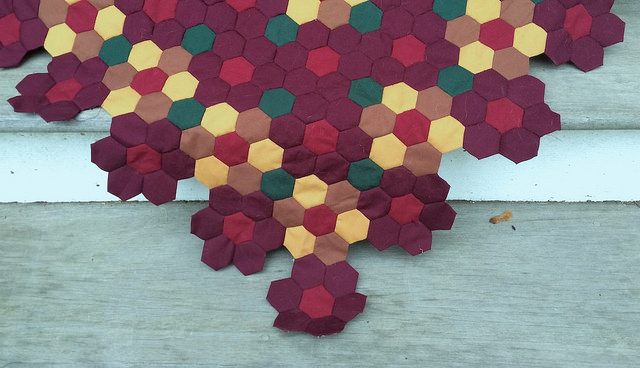 I started adding a border of burgundy flowers to the Batik Flower Garden Quilt while I was at the Central Jersey Modern Quilt Guild three weeks ago. Since then I have basted and added quite a few burgundy flowers. This week I added 19 flowers and have only three more to go before I start filling in with the joining hunter green hexagons.
This border will be followed  by at least one more burgundy border to echo the two burgundy borders that came before the caramel and brown flower border.
Once you get near the edge of the edge of the bed on a queen sized quilt these individual borders of flowers take a very long time to complete. It makes it feel as though progress has slowed, but it hasn't really. The borders are just so much larger.
I've mentioned before that there are two different methods of basting hexagons. The method I have used recently keeps the basing threads to the back of the work and makes for great photographs of work in process, which is the main reason I have been using it. I've been basting for the benefit of my blog. This method, however has a major downside, which is that it is very easy for papers to get pulled out prematurely, making it necessary to sew edges of hexagons without any paper stabilization. That makes for extra work.
Sometimes you can catch these renegade papers in time and pop them back into place as illustrated below, however more often than not they get pulled so far out of place that they just have to be pulled out altogether.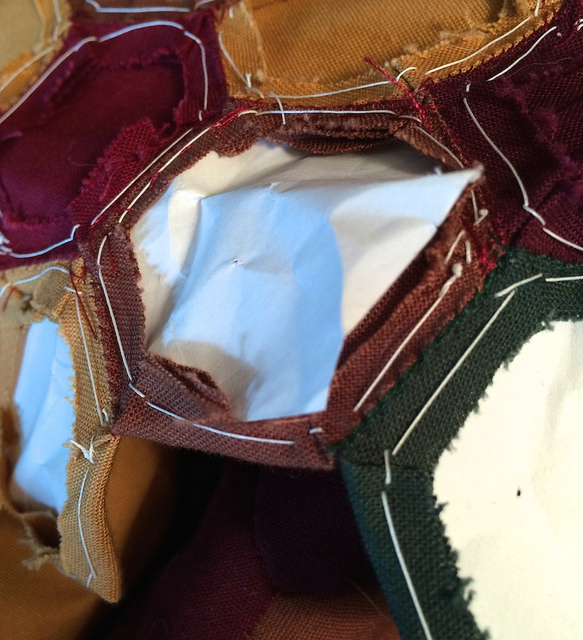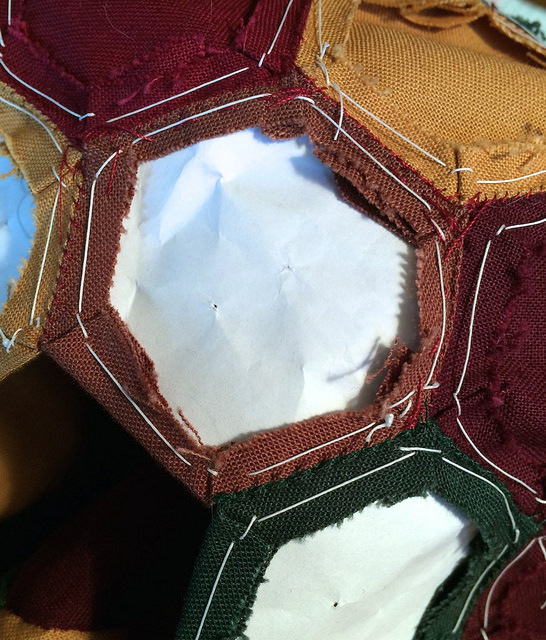 In an effort to avoid the need to sew together hexagon seems minus papers I have decided to revert to my older method of basting where I pierce the paper and run the basting stitches along the front of the hexagons. This isn't as pretty in blog photos, but the assembly is easier to handle.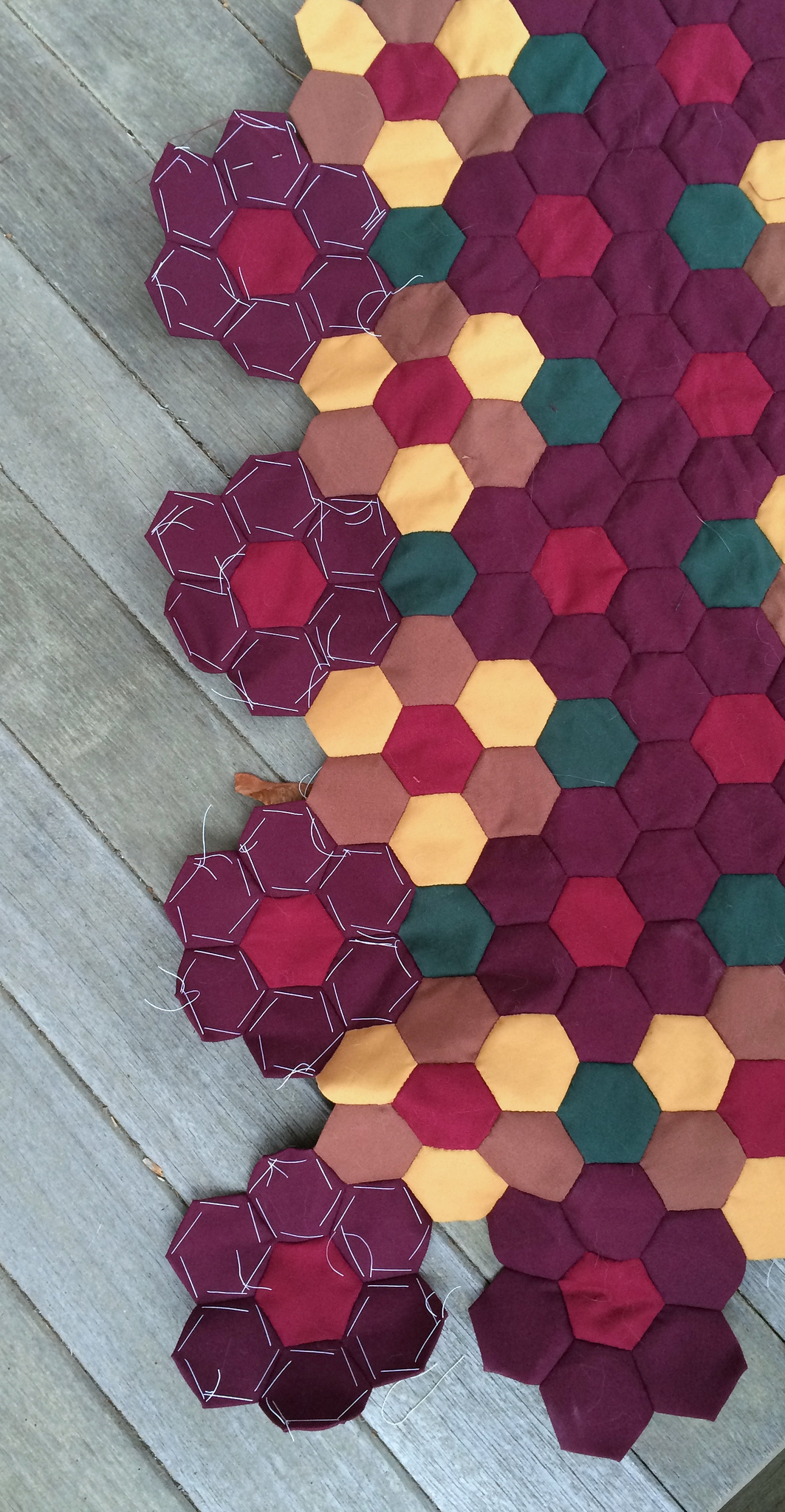 If I ever decide to do machine quilting I might not have the problem of the papers popping out because I could leave my fabric squares untrimmed, which would help to hold the papers into place. For now, however, I prefer to hand quilt and trim away the fabric bulk along the seams.
I am linking back to Jessica's Monday Morning Star Count on her blog Life Under Quilts. Those of you coming here from Jessica's blog might enjoy the two posts I wrote recently concerning the first quilt I made forty years ago, and how I repaired that vintage quilt. It doesn't involve EPP, but you may enjoy seeing it nonetheless, and I would certainly love sharing it with all of you.