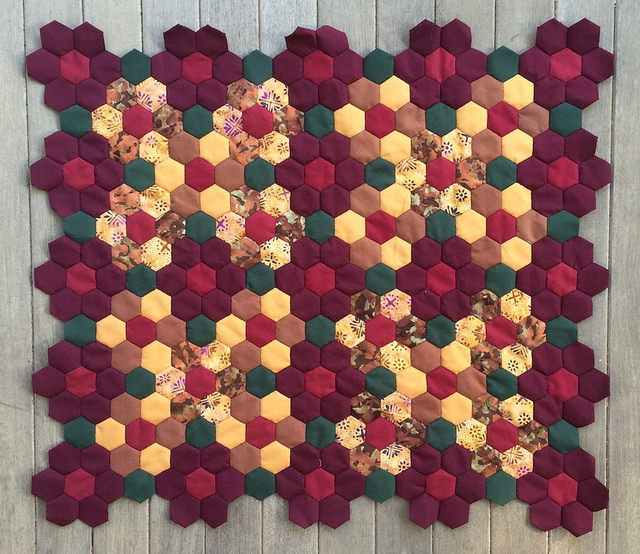 This week I finished adding the outer border of burgundy flowers.  Here is what it looked like before the hunter green hexagons were added in.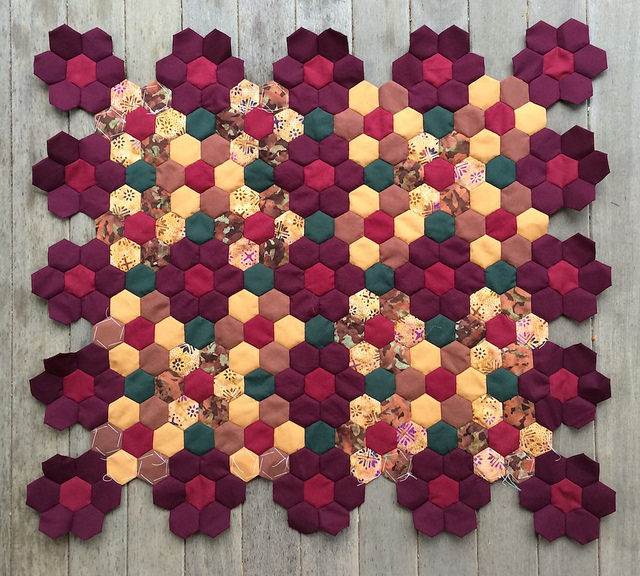 Last week I showed sample fabrics from the fat quarter bundle that I ordered from Keepsake Quilting. The medley of fabrics is called "Embracing Horses Quilt Fabric Medley" and was created by Laurel Burch. I used the images posted on the Keepsake Quilting web site when I showed the fabrics last week. The fabrics look really nice in those photographs.
The fat quarter bundle arrived this week, and I was not disappointed when I saw the fabrics in real life. The scale of the patterns was a little smaller than I expected, but I was very happy with what I saw. I am hoping to use the largest scale horse pattern as the back of this quilt sample. It doesn't have any red in it, but i think it will harmonize very nicely with the crimson binding I am planning on using.
I'm going to show each of these fabrics below using my quilt sample piece as a backdrop. I'll start with the largest scale horse design. For a sense of scale bear in mind that the edge of a hexagon shape is one inch.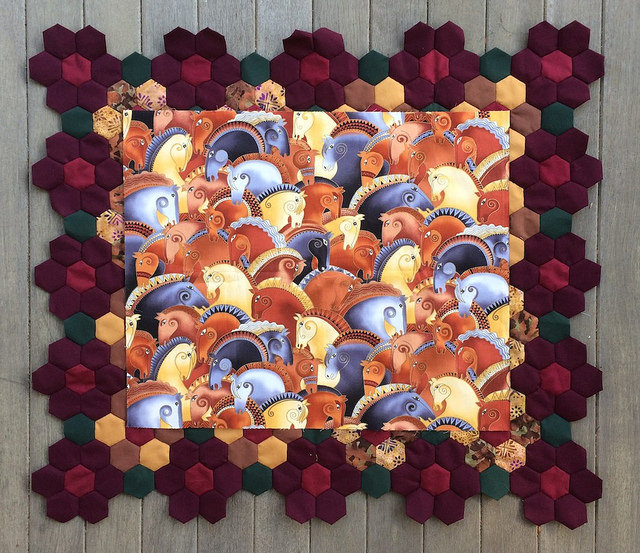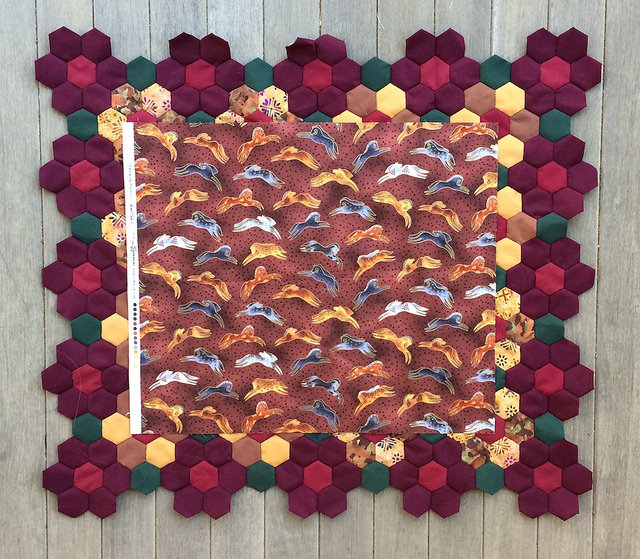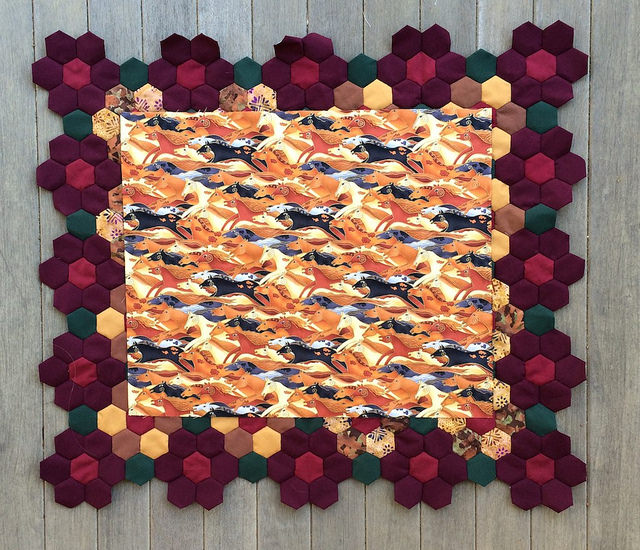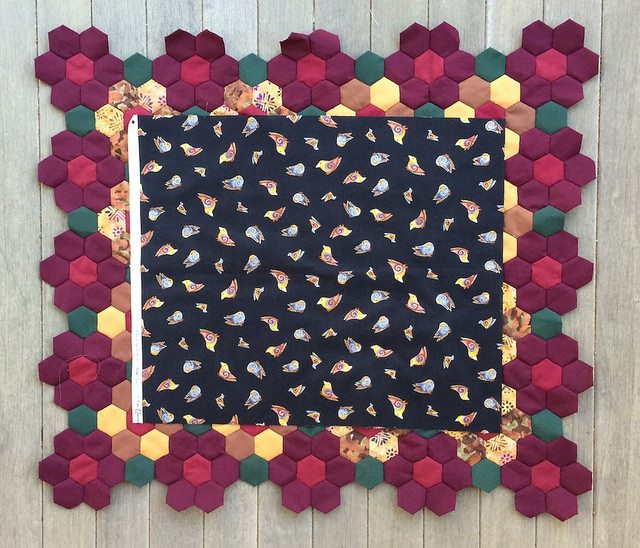 I do think that some fussy cutting may be in order.