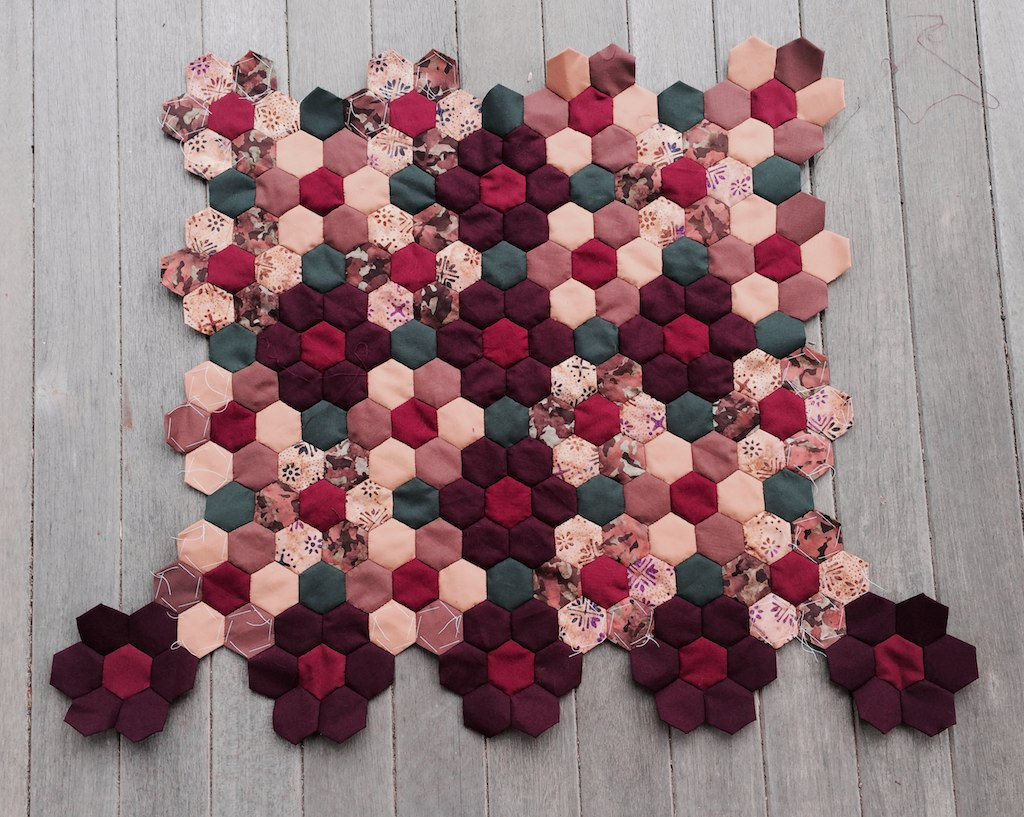 I Joined the two square units as pictured below.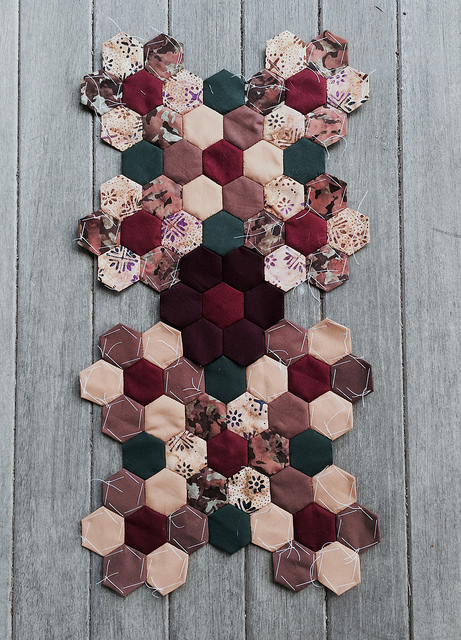 I had planned to create two additional units of the same type, but then I realized that it would be easier to just add the individual flowers in rows to flesh out the intended design. That is what I did.
The central design is complete and all that remains is to finish the outer border of burgundy flowers, with single hunter green hexagons between the flowers. I'll then need to finish off the edge from there. Currently the plan is to use the crimson fabric to fill in with the single hexagons necessary to finish off the border. I am planning to bind this piece using a bias binding. I will cut away half of the hexagons along the borders before binding. I plan to document that process well to create a binding tutorial for the half hexagon finish technique which I intend to use for the Diamond Quilt, and also the Large Batik Flower Garden Quilt.
I need eleven additional burgundy flowers to flesh out the edge. It is my goal to have the edge finished this week and be prepared to begin basting this sample piece the next week. I am currently estimating the finished size of this piece at 35 inches by 32 inches. If I want to make it larger I could end up adding additional rows of crimson hexagons to the border. I need to research baby quilt sizes in order to come up with an appropriate finished size.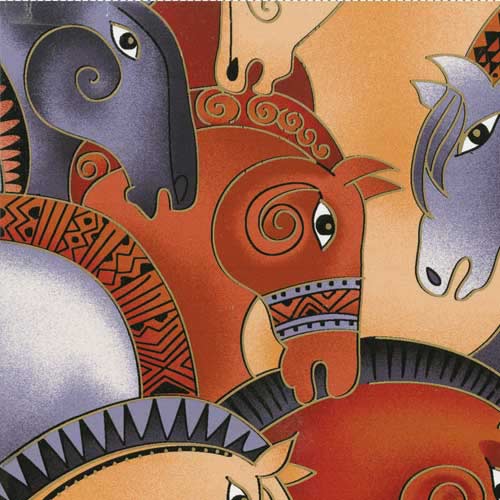 Recently I got a catalogue in the mail from a company called Keepsake Quilting. Most of the catalogue was full of kits. I don't use kits, and these were not particularly to my liking anyway. I wasn't particularly impressed with the fabric selections until I came across a collection of fabrics that really spoke to me. It is the "Embracing Horses Quilt Fabric Medley".  I ordered the fat quarter collection to get a good look at all six of the fabrics, but I particularly like the large print pictured above, and I think it would make a really nice backing for this sample piece. After I have had a chance to look at the fabric up close I will probably order a few yards of it.
Pictured below are the other fabrics in the medley.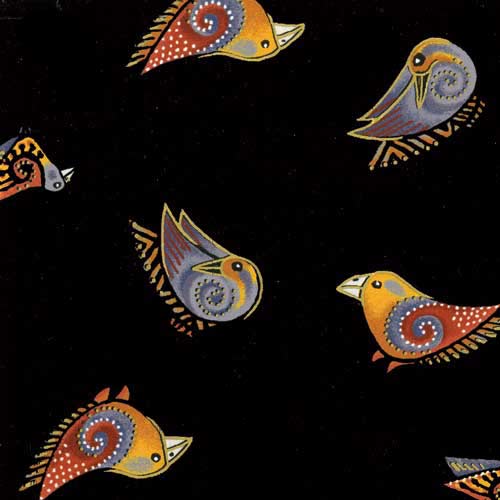 Will these birds be small enough to fussy cut?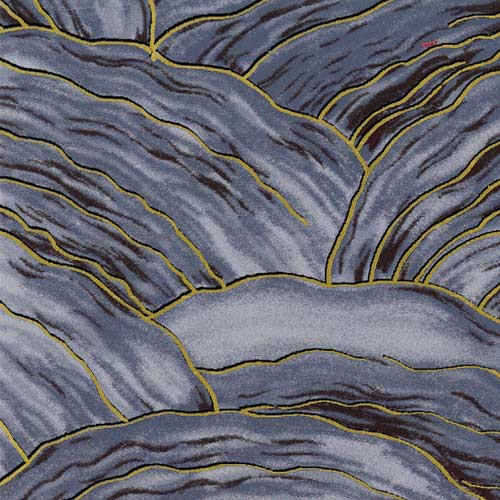 What a nice texture.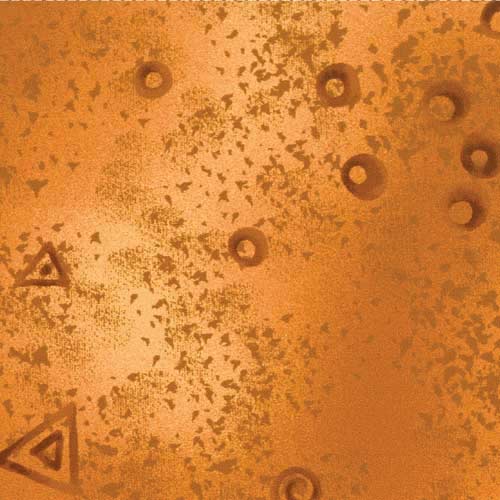 Here is another great texture.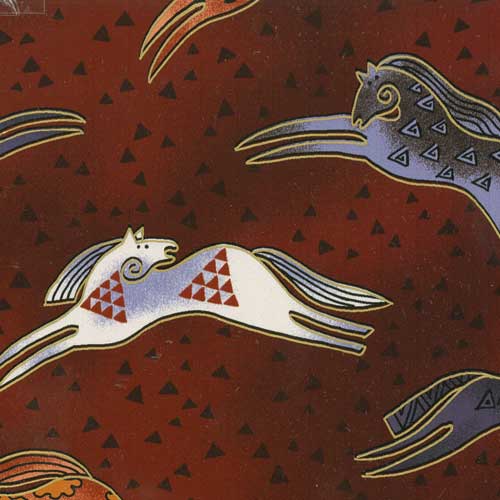 This fabric is a nice complement to the larger horse print, as is the fabric below.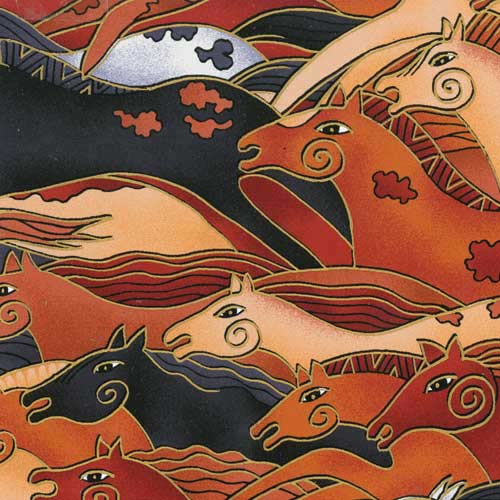 These images and colors really speak to me. The colors fit in with my current color pallet and will expand it slightly. I'm not sure what I will end up doing with all of these fabrics, but once I get my hands on them I think I am going to have to order yards of each of them. Sometimes you see something that you know you have to have. I think I will need to have these.
I may even end up piecing something from this collection in a modern fashion for the back of the large Batik Flower Garden Quilt to make that quilt an interesting reversible piece.