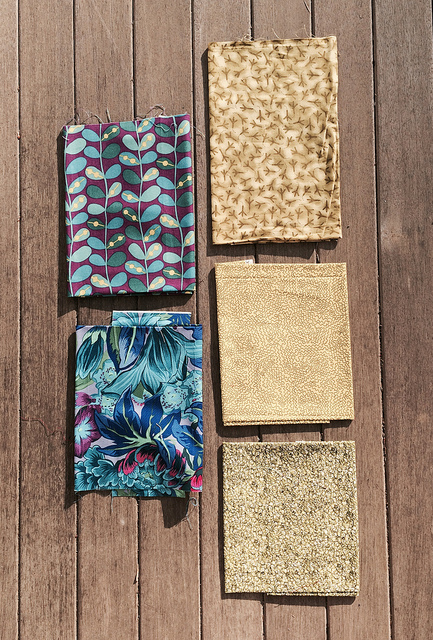 Tuesday night was the monthly meeting of the Central Jersey Modern Quilt Guild. I have been a member now since January. I really enjoy the meetings. At the CJMQG they do more than just "Show and Tell". There's something interesting each month. This month they showed us the many baby quilts that had been created as a charitable endeavor by the CJMQG members. Many members gave of their time to make this a success. I wish I had taken a photograph of the pile of quilts that were on the table after they had all been displayed. The quilts were being tossed onto the table one after the other so we could see then, and by the time they were all out, the pile was huge.
At the end of the meeting on Tuesday there was a fabric exchange. Members were encouraged to bring fabrics that they would like to either exchange or sell outright. One of the members came prepared with her fat quarters wrapped around sheets of cardboard for easy viewing by flipping through the display in the box she brought with her. She had her sales pitch ready too, and I got an opportunity to be the first to view her wares, and hear her pitch, even before the meeting started. She was offering her fat quarters for a dollar a piece. To stimulate sales she was giving away a free chocolate bar with every five dollar purchase.
I initially thought I would forgo the chocolate and get just three fabrics, but then I decided to look more closely and found two more items. I would have photographed the chocolate bar, but it is now long gone, having been shared with my husband who is kind enough to drive me to and from my guild meetings because I no longer drive at night.
I bought five pieces of approximately fat quarter size, so I got these fabrics at the price of $4.00 a yard. I'll post close ups of the individual fabrics with comments below.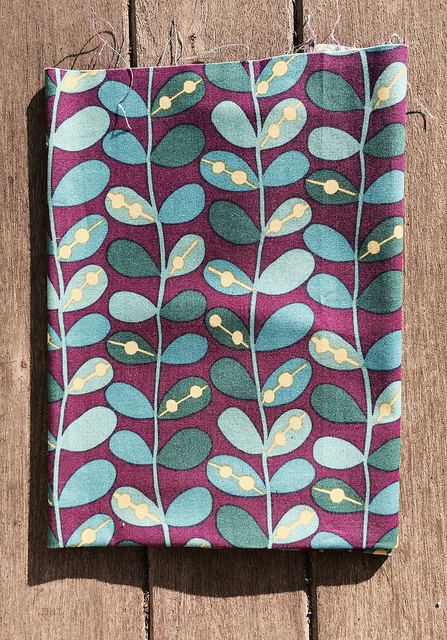 This fabric doesn't look as if it will lend itself to being cut into one inch hexagon shapes, which is what I like to do, but it might surprise me. I may have to find other plans for it. I will eventually break free of my hexagonal box. It is only a matter of time. Maybe I will save it for then. When I was looking at the fabrics in the box I mentioned to the woman offering them that some of them might prompt me to invest in a collection of solids to coordinate with them. That would be false economy. This might be just such a print.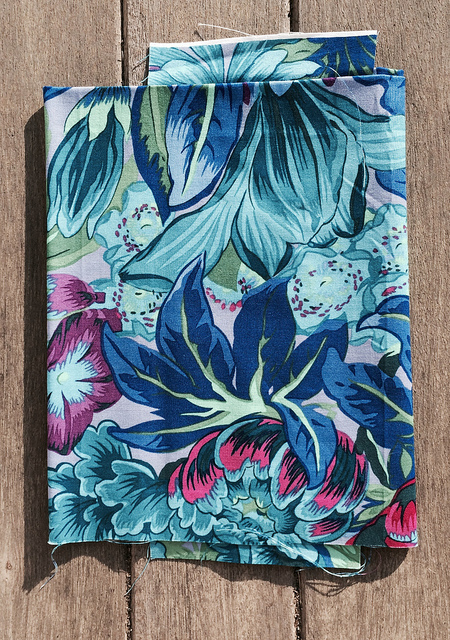 I'm pretty excited about this print because it will coordinate perfectly with the collection of scraps that I bought at the Pennington Quilt Works sale during the summer. At that time I bought a five dollar bag crammed full of scraps. Since then I have basted those scraps into hexagons and have a nice sized bowl that I am going to plan a project around. This fabric could easily be a unifying element in that project, especially if I get some solids to coordinate with it.
The next three fabrics are actually much more green than they appear below. They are on the yellow side of green for sure, but here they look much more yellow here than they really are. I may plan something that will involve all three of these fabrics. I may even combine them with some other greenish hexagons I have already basted.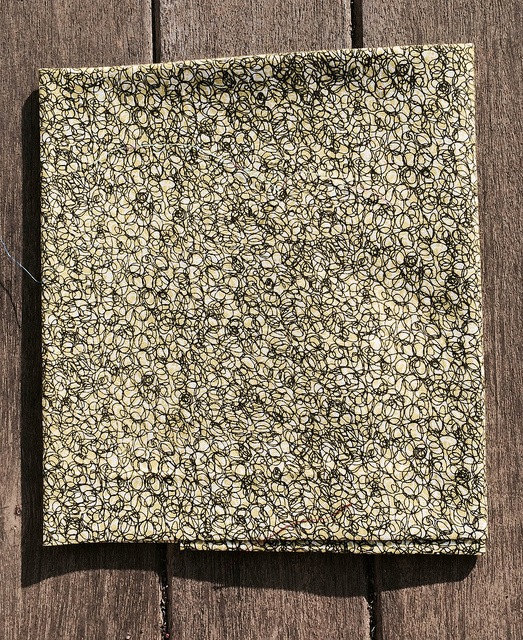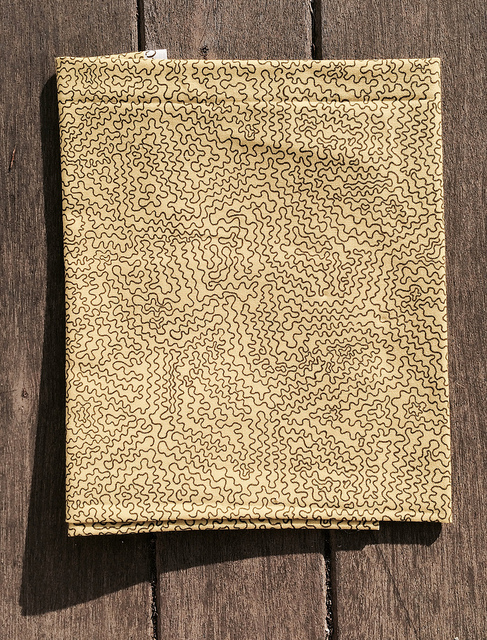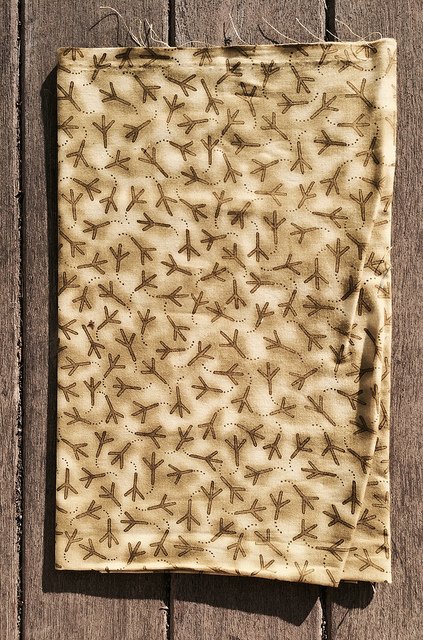 The fabric directly above is the first one I focused on when I flipped through the sale box. I had to have the chicken tracks if nothing else. Then I found two fabrics that looked as if they would coordinate with it. Then my lust for chocolate took over.